Articles Listed By Date
List By Popularity
SHARE

Friday, March 20, 2020
Italian army drafted to transport corpses as coronavirus deaths surge in Europe
As schools, universities and workplaces closed across Europe, and Italy, France, and Spain imposed confinement on their populations, Europe's coronavirus death toll surged yesterday.
(2 comments) SHARE

Sunday, January 26, 2020
French "yellow vests" protest for Assange outside Belmarsh prison in London
A principled and courageous journalist whose revelations exposed imperialist crimes against humanity and encouraged working class protests around the world, Assange is the target of a relentless state campaign to destroy him.
(1 comments) SHARE

Wednesday, December 4, 2019
Trump denounces Macron's criticisms of NATO at London summit
Bitter conflicts between the United States and the major European powers erupted into the open yesterday, as the two-day NATO summit began in London.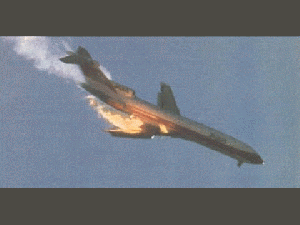 (59 comments) SHARE

Saturday, August 9, 2014
Malaysian press charges Ukraine government shot down MH 17
The accusation that Kiev shot down MH17 has the imprimatur of the Malaysian state. The US and European media have buried this remarkable report, which refutes the wave of allegations planted by the CIA in international media claiming that Russian president Vladimir Putin was responsible for the destruction of MH17, without presenting any evidence to back up this charge.
(4 comments) SHARE

Saturday, September 21, 2013
US threatens war while considering talks with Syria, Iran
Washington and its allies aim to plunder Iran's oil and secure the main goal of the US war in Syria: smashing an incipient Iran-Iraq-Syria-Lebanon axis that it sees as a key obstacle to untrammeled US imperialist domination of the Middle East and a threat to the Israeli state.
(3 comments) SHARE

Monday, August 26, 2013
The war drive against Syria
Allegations that Assad used chemical weapons serve only one purpose: to give Washington and its allies a pretext to attack Syria, which they have repeatedly threatened to do if a chemical attack by the regime occurred. If a chemical weapon attack did take place in Ghouta, François Hollande, David Cameron, and Barack Obama know far more about its execution than does Bashar al-Assad.
(1 comments) SHARE

Wednesday, July 24, 2013
US military plans direct intervention in Syria
Powerful sections of the ruling class are pushing for a broad US war to oust Assad and forcibly assert US imperialist hegemony over the Middle East. Anthony Cordesman, an influential strategist from the Center for Strategic and International Studies (CSIS), made his case for such a war in a Washington Post column yesterday titled "Syria's Ripple Effect."
(1 comments) SHARE

Monday, April 27, 2009
Torture and Washington's Policy of Aggressive War
It is becoming increasingly obvious that Democrats are an important factor in preventing Congress from coming to terms with torture & the war crimes connected to it.