Articles Listed By Date List By Popularity

Page 1 of 2 First Back Next 2 View All

Friday, August 17, 2012 (1 comments)

How President Obama Created Paul Ryan No one deserves more credit for Ryan's rapid rise into stardom than President Obama, who opened heavy political doors for the aspiring Republican vice president, none more weighty than that Pandora's box of "entitlement reform" -- cuts to Social Security, Medicare, and other social programs.

Friday, August 3, 2012 (4 comments)

The Next Stage in the Destruction of Syria The systematic dismantling of Syria has more to do with western media lies and geo-politics than "revolution;" and the more that the U.S. media cheers on this bloodletting, the more politicians feel enabled to spill it.

Thursday, July 26, 2012 (3 comments)

Climate Change and the Next U.S. Revolution The heat wave has helped convince tens of millions of Americans that climate change is real, overpowering the fake science and right-wing media - funded by corporate cash - to convince Americans otherwise.

Monday, July 2, 2012 (4 comments)

A Victory for Obamacare, A Defeat for the Left Aligning with Obama will have dire consequences for his allies, who are leaving the wider working class behind in an attempt to boost a President who hasn't earned the support.

Wednesday, June 27, 2012 (2 comments)

Fighting for the Soul of the Carpenter's Union All working people should pay attention to the egregious assault on union democracy happening in the Carpenters Union's Pacific North West Regional Council, which covers all the Carpenter's Locals in Oregon, Idaho, Washington, Wyoming, and Montana.

Monday, June 25, 2012 (2 comments)

Obama's Second Latin American Coup The U.S. mainstream media and politicians are not calling the events in Paraguay a coup, since the president is being "legally impeached" by the elite-dominated Paraguayan Congress.

Tuesday, May 29, 2012 (1 comments)

Counter Revolution Disguised as Democracy in Egypt In a country where the embers of revolution are still glowing, you would assume that a presidential election would produce a revolutionary-appearing government. Not so in Egypt. The revolutionaries who toppled the hated dictator Mubarak will have zero representation in the upcoming runoff election for president.

Sunday, May 27, 2012 (1 comments)

The First Domino Falls in Greece Greece's situation is not an isolated event, but a bellwether for the industrial world and beyond. The fallout from the 2008 global crisis hasn't reached bottom yet, and the depths will be dug deeper as the Euro crisis spreads

Sunday, August 29, 2010

The AFL-CIO and the Democrats: Friends or Foes? Demands are reserved not for friends, but foes. The AFL-CIO is forced into the awkward position of having to "demand" that its "friends" the Democrats to keep their promises.

Saturday, August 21, 2010 (3 comments)

Obama's Delusions: The Economy and Iraq If you've listened to recent speeches the President has given about the economy and the Iraq war, you'd think that two of the biggest social issues facing working Americans are improving. But facts are stubborn things.

Wednesday, August 18, 2010 (1 comments)

A Permanent Housing Collapse? The recent chaos that erupted when 30,000 people waited hours in the Atlanta, Georgia heat to receive applications for subsidized housing is a mere symptom of a worsening national problem.

Monday, July 26, 2010 (6 comments)

Teachers and Democrats Head for Divorce It's best to quickly recognize the red flags in any failing relationship. This way, ties can be severed instead of allowing things to linger forever in dysfunction. For Democrats and teachers' unions, the writing is on the wall. The two are simply going in opposite directions.

Saturday, July 3, 2010 (9 comments)

Obama's New Iran Sanctions: An Act of War When the UN refused to agree to the severe sanctions that the U.S. wanted, Obama responded with typical Bush flair and went solo. The new U.S. sanctions against Iran -- signed into law by Obama on July 1st -- are an unmistakable act of war.

Wednesday, June 30, 2010 (1 comments)

Stimulus or Austerity: The People vs. the Banks The most powerful nations in the world met recently at the G-20 in Toronto and managed to agree on only one thing of significance: the need to reduce deficits, "half by 2013." Implied by the statement is the need to lower deficits via "austerity," meaning eliminating or reducing social programs.

Tuesday, June 22, 2010

The Gulf Oil Disaster Will Not Change U.S. Energy Policy The environmental destruction brought on by corporate greed has opened the eyes of millions in the U.S. -- eyes that are struggling to stay open as they now face the enormous sleep-producing machine of the mainstream media.

Wednesday, June 9, 2010 (5 comments)

The Gulf Spill Continues: Is Obama Powerless Against BP? More than one gigantic eco-system may be destroyed by BP, and the President of the U.S. is sadly reduced to lecturing in "serious tones," with daily adjustments of tone based on the results of polling agencies.

Wednesday, June 2, 2010 (4 comments)

The Rift between Teachers and Democrats Widens Because teachers' unions are the biggest obstacle to the creation of private charter schools, unions must be undermined.

Saturday, May 29, 2010 (5 comments)

The European and U.S. Economies: Falling Dominoes Massive, bad debt is often cited as the cause of the global depression, but why this debt existed in the first place is never discussed. Quite simply, the debt was needed to buy the products of corporations that wages once consumed.

Wednesday, May 26, 2010 (1 comments)

The International Attack on Public Workers Public workers are being painted as scapegoats for the recession that was triggered by the Wall Street super-rich, who are working hard to shift the nation's rage away from themselves, towards public workers-- especially unionized public workers-- immigrants, and other groups of working-class people.

Sunday, May 16, 2010 (1 comments)

Massacre in Thailand: Obama's Bloody Hands When the White House is quiet as protesters are butchered in the streets of Bangkok Thailand, suspicions are raised. Silence often equals complicacy. One can only imagine what the U.S.' response would be to a Venezuelan government slaughter: the U.S. media and Obama would loudly condemn such an act, in contrast to the muted response to Thailand's blood bath.

Monday, May 10, 2010

How Recessions Cause Wars and Revolutions A quick glance around the globe reveals a ruined international economy, wars and more wars in the works, and revolutionary movements aplenty -- all connected phenomena. No, the apocalypse is not coming; but the international economic system currently used to arrange the social order is crumbling, taking everyone down with it.

Thursday, May 6, 2010 (1 comments)

The Economics Beneath Immigration Reform How convenient for Goldman Sachs. Just as most working people were demanding that the Goldman bosses and other Wall Street criminals either be massively fined, jailed or worse, the nation's attention is suddenly forced to react to the racist immigration law in Arizona.

Sunday, May 2, 2010 (6 comments)

How Wars Are Born: China vs. the U.S. Typically, the U.S. military is in charge of policing most of the global shipping lanes, so that corporate goods are unhampered by pirates or hostile nations, etc. But China is no longer content with this situation, and wants protections of its own.

Thursday, April 22, 2010

Thailand, Kyrgyzstan, and Revolution Are revolutions happening in Thailand and Kyrgyzstan? Are they instead "uprisings"? Does it matter? The distinction is important insofar as it helps to educate others inspired by these recent events, with hopes to radically change their own political and economic systems.

Friday, April 16, 2010

Why Are Corporate Groups Funding the Tea Party? Glenn Beck's attempt to denounce labor unions -- especially the Service Employees International Union (SEIU) -- and other working-class organizations as "Marxists" and "extremists" is not an accident. Some sections of the U.S. corporate elite view these groups as having too much power, especially in the context of the still-continuing Great Recession.

Thursday, April 8, 2010

Trade Conflicts and Fair Trade Before one can offer a vision of "fair trade," it's helpful to understand what "trade" is.

Sunday, March 28, 2010 (2 comments)

Health Care Battle Ends; War on Social Security Begins Drunk with success over their Health Care bill passing, the Democrats are now lusting after even greater conquests. With the celebratory hangover still aching, the Democrats lurch forward towards a hasty drive to "reform" Social Security.

Monday, March 22, 2010 (6 comments)

Defeat in Victory: the Democrat's Health Care Bill With Kucinich and the other left Democrats now fully discredited, the Democratic Party has further undermined its credibility -- what little remained.

Tuesday, March 16, 2010 (2 comments)

Why Teachers Unions Matter The bi-partisan goal is to undermine and dismember public education, so that public funds may be instead channeled into paying debts racked up by multiple wars and corporate bailouts.

Monday, March 8, 2010 (10 comments)

The Fight to Save Public Education The first battle tactic against public education was to starve it. Politicians have consistently lowered taxes on corporations and the rich for the past three decades, thereby lowering state revenues that have created the budget crises in nearly every state. Consequently, public education is in a state of shell shock.

Tuesday, March 2, 2010 (1 comments)

How Obama's Health Care "Reform" Kills Health Care Instead of common sense and honesty directing the health care debate, bags of money facilitate the conversation, funneled in from the health care industry via lobbyists into Congressmen's pockets. This is the real reason that Obama's "health care summit" was full of free-market jargon, staged debate and fake rage.

Tuesday, February 23, 2010 (11 comments)

The Drive to Eliminate Social Security Accelerates Each new day in Washington brings a fresh call to "reform entitlement programs" -- Social Security, Medicare, etc., (in Congress, the word "reform" now means to eliminate, or drastically reduce). Tackling Social Security has been on the to-do list of the corporate elite for years, and they're not waiting any longer.

Thursday, February 18, 2010 (3 comments)

The Great Bi-Partisan Deception Now the two party system is reshuffling to pursue a joint mission. Policies that the corporate elite have been planning for decades are in the process of being implemented. The recession is being used as the ultimate excuse to gut Medicare, Social Security, public education and other social services while expanding war, corporate tax breaks and corporate health care.
Wednesday, February 10, 2010 (1 comments)

Can Capitalism Save Haiti? Absolute horror continues in Haiti. The inhuman -- response by the international community the U.S. especially -- has been directly responsible for thousands of deaths, whether it be those who were buried alive under rubble, or who died by infection or other untreated injuries.

Wednesday, February 10, 2010

The Democrats, the Deficit, and Social Security It's official: the Democrats are coming after Social Security and Medicare. How refreshing that all the backroom scheming and political conspiring is finally out in the open.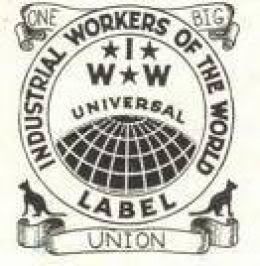 Monday, February 8, 2010 (2 comments)

Jobs Continue to Vanish While the Media Applauds "Recovery" At first glance it appeared there was a typo in the headlines. The national media reported that, in January, another 20,000 more jobs were lost. Somehow, the unemployment rate dropped, from 10 percent to 9.7 percent. Nobody thought this paradox was worth explaining; instead, the media's attitude was "more good news" about the economy.

Thursday, February 4, 2010 (6 comments)

Will Obama's Corporate Tax Breaks Create Jobs? The core of Obama's "bold plan" to create jobs does not create a single job. Rather, it encourages corporations to hire workers by giving them a variety of tax credits or tax breaks -- the same solution proposed by the previous two Bush's and Reagan; a building block of Conservative Ideology.

Wednesday, February 3, 2010 (2 comments)

Obama Provokes War Against China and Iran The possibility of yet another U.S. war became more real last week, when the Obama administration sharply confronted both China and Iran. The first aggressive act was performed by Obama's Secretary of State, Hillary Clinton, who "warned" China that it must support serious economic sanctions against Iran (an act of war).

Friday, January 29, 2010 (5 comments)

Taxing the Rich Wins in Oregon Victory! Thousands of Oregon workers fought valiantly over the past weeks to ensure that corporations and the rich will see their taxes raised, so that social services, health care, and education could be saved.

Tuesday, January 26, 2010

How Liberals Strengthen the Right Wing The Democrats offer no real solutions for war or economic crisis, so of course the Republicans will continue to gain steam; but they aren't the only ones benefiting from the failed liberalism of the Left. The Far Right is growing rapidly from the bankruptcy of both parties.

Tuesday, January 26, 2010 (1 comments)

Torture Never Stopped Under Obama Yes, Obama outlawed some especially shocking forms of torture -- water boarding, for example -- but other types of torture were not labeled "torture" and thus continue.

Friday, January 22, 2010

Fighting Company Union Ideology The fundamental aim of modern company union ideology is to promote the concept of identical interests between workers and the employers. It is a philosophy of cooperation and teamwork, where in reality bitter hostility and mutual distrust are accurate reflections of the attitudes of workers and owners -- emotions based on the real antagonism between wages and profits.

Monday, January 18, 2010 (4 comments)

Labor Officials Bend to Democrat Pressure on Health Care Labor officials bargain a foul deal with Obama over the infamous "Cadillac tax".

Thursday, January 14, 2010 (3 comments)

Washington Moves to Control Iran's Revolution It seems that President Obama has finally woken up. He now realizes that the U.S. friendly "color revolution" in Iran that he hoped for -- and planned for -- has gotten out of control. To the Democrat's terrible regret, a real revolution is under way.

Tuesday, January 12, 2010 (15 comments)

The Death of Liberalism in the United States It's no exaggeration to say that President Obama was the Democrats' last chance to maintain some level of political legitimacy in the eyes of working class Americans. Now, after a year of solid pro-corporate policies, it's obvious Obama has failed; and with him the Democratic Party.

Monday, January 4, 2010 (16 comments)

The Origins of Modern Socialism The specter of socialism is again haunting the minds of the corporate elite, from the Americas to Europe and beyond. This, after decades of pro-capitalist campaigning from the corporate media, which has always confused "capitalism" with "freedom." But of course freedom and democracy cannot exist alongside tremendous inequalities of wealth -- or next to corporations wielding absolute power over elections and governments.

Tuesday, December 29, 2009 (7 comments)

Iran's Growing Revolution vs. the Democrats Intervention "Liberals" in Washington are not only advocating economic acts of war against Iran, but also the direct military type.

Thursday, December 24, 2009 (3 comments)

The Economic Crisis Ends; the Political Crisis Begins First Iceland, then Ireland, now Greece. Much of Europe is mired in inescapable debt and bankrupt nations, the result of crashing banks, bank bailouts, and soaring unemployment. The U.S. and U.K. watch from a distance, knowing their turn is next.

Sunday, December 20, 2009

Why Copenhagen Failed Contrary to the hopes of billions of people, the talks were a purely elite affair. Many of the thousands of delegates sent to the conference were not looking to save the planet, as advertised, but were looking out for the national interest of their native governments. Most of these countries are dominated by the "special interests" of giant corporations.

Friday, December 18, 2009

Are the Democrats Fighting the Banks? How pathetic. President Obama sat at a table surrounded by super rich bankers, pleading with them to lend money to small businesses and workers. The media mislabeled Obama's groveling as "encouraging," "imploring," and "pressing," but a man who refuses to take action is powerless; and powerless people can only beg.

Friday, December 11, 2009 (2 comments)

End the Fed? Or End the Market Economy? As elite-controlled as the Federal Reserve system is, it's "ending" cannot be the final goal of a progressive political movement. Larger social/economic forces must be considered too — and be dealt with.

Friday, December 4, 2009 (1 comments)

Why Obama's Surge in Afghanistan? The reasons behind the surge — Al Qaeda, "rooting out terrorism," etc. — are unlikely to fool many people, with the exception of the media. This "war on terror" propaganda is based on the same illogical catch-phrases that Bush's limited intelligence tripped over.

Saturday, November 28, 2009 (32 comments)

The Devastating Consequences of a Corporate Health Care Bill the dust is starting to settle, and the Congressional vision for health care in the U.S. is emerging. Instead of being "progressive," it will amount to a massive, corporate-inspired attack on American workers, the elderly, and the poor.

Sunday, November 22, 2009

Obama's Fraudulent "Job Summit" A new stimulus package must be much larger, and wholly dedicated to creating jobs, not merely "saving" them. The current situation in the U.S. is one of complete social failure; there is immense work that needs to be done — in infrastructure especially — while there exists millions of workers available to do the job. But nothing happens.

Monday, November 9, 2009 (4 comments)

The Coming U.S. Budget Attack Instead of governors presiding over painful cuts in social programs, the President will be doing the gutting. And although his proposed budget isn't due until February, the President's spokespeople are priming the media to play a major propaganda role in what will be a colossal blow against working and poor people.

Tuesday, November 3, 2009 (1 comments)

Proping Up a Broken Capitalism The Chamber of Commerce isn't the only entity trying to shore up the profit system. Corporate-oriented pundits and politicians are falling over themselves to sing high praises to our troubled economic system.

Friday, October 30, 2009 (1 comments)

Obama's Dirty War On Immigrants The Obama Administration is taking immigration policies created under Bush and expanding them, much like he's done with Bush's war policies, bank bailouts, civil right restrictions (the Patriot Act, torture, unlimited/unchallengeable imprisonment, etc.).

Sunday, October 18, 2009 (13 comments)

Global Warming Accelerating While the U.S. Backpedals Two recent studies have shocked the world in regard to global warming. A phenomenon that was to happen "possibly in our lifetime" has evolved into a threat capable of transforming the world in ten years time.

Thursday, October 15, 2009 (2 comments)

What Obama Isn't Telling American Workers A lot is happening in the tumultuous realm of global economics. The "Great Recession" has caused tectonic shifts internationally, with outcomes that will dramatically change the lives of millions of people in the U.S. and beyond. And while Obama is acknowledging this fact with repeated references to "a new world order," he isn't explaining how this adversely affects working-class Americans.

Tuesday, October 6, 2009 (1 comments)

Workers to Obama: No Recovery in Sight Many workers are starting to realize they've been lied to about the recession ending; patience is wearing thin. If Obama thinks he can keep the country's workers quiet forever by telling us to "tighten belts" and remain "patient," he has another think coming.