Articles Listed By Date List By Popularity

Wednesday, May 8, 2013

5-11 Campaign wraps operations NEWS RELEASE - Digital privacy and identity rights campaign ceases operations later this month.

Tuesday, January 15, 2013

Shava Nerad's memorial to Aaron Swartz Tending fires of Internet Liberty is a longterm task that belongs to all who enjoy those freedoms now. We are Aaron's legacy. We are the guardians of the future of Internet freedom. "It is part of the principles of formal nonviolence theory that you must not hold the passive evil as irredeemable and non-negotiable. This is what the truth and reconciliation process is about, " says MIT organizer Shava Nerad.

Wednesday, November 28, 2012

Why you shouldn't let Big Data run with federated ID Perhaps by overstating the obvious it might mirror exactly how obnoxious it is to hear the Dept. of Commerce's privacy apologists tell us how "okay" it will be if we just allow them decide what's private and endorse federated ID for the Net along with them.

Saturday, October 6, 2012

NIST Grantmaking Evades Privacy - Steering Accountability For Online ID Initiative Government and business interests amid an NIST steering committee nearly uprooted public interest group representations the week NSTIC grants were awarded to contractors retrofitting government issue ID for smart phones and other privacy troubled devices.
Wednesday, May 9, 2012

5 Signs You Are Dealing with Real ID in 2012 May 11th, 2012 will mark four years since DHS' original deadline challenge to States to comply with Real ID regulations. The law became virtually unenforceable as a national identity system, but are citizens and residents really free and clear of the negative impacts stemming from Real ID?

Tuesday, March 20, 2012

The Militarized American Experience Encouraging words about spending years as a civilian in a military dictatorship engineered by the US government.

Friday, March 16, 2012 (4 comments)

The Power to End Real ID and National ID Mandates; Use It or Lose It Real ID will be evaluated in Congress next week by March 21st, 2012. Speak up now to end a national identity mandate. Congress is required to listen.

Sunday, February 26, 2012

REAL ID: The Big Data concession stand v. "Mexican Terrorist" with drivers licenses Alabama and other states are bending to federal regulations over falsehoods governing mass data.

Thursday, December 22, 2011 (1 comments)

Expect multiplied dissent by way of indefinite US military detention and human rights errors It may now be exceedingly apparent by now that locking up Americans and throwing out the Justice System with the bathwater is a good military solution to Obama's advisors.
Wednesday, November 30, 2011

POLL: Should we repeal the Real ID Act? Today many Americans are losing the ability to drive legally as a consequence of the Real ID Act. Should we repeal it?

Thursday, November 24, 2011 (1 comments)

Current Events or Undertow? Riding out the rising tide of disgust There's a certain point when you realize you are merely surfing large waves of uncontrollable events. One can reach a point where the cascade of reports automatically transport you from observer to participant. These are the situations where local authorities become abusive to hometown communities.

Thursday, November 17, 2011

Customs and Border patrol claim 75% of U.S. citizens agree with unreleased US-Canadian proposal According to Canadian press outlets, to unveil a Beyond The Borders trilateral security proposal featuring a 30 point plan has been deferred to a later date in December, 2011. Nevertheless, Canada's Post-Leader reported US Customs and Border Patrol administration state 3 out of 4 Americans agree with the proposal and there is bi-partisan support from the US Congress.

Wednesday, September 14, 2011

Broad coalitions gather over the Legal Workforce Act markup At least 2 national groups have organised campaigns expressing concerns about the Legal Workforce Act, a bill being heard in Thursday's House Judiciary Committee. The bill would mandate that States adopt E-Verify technologies , require employers to verify workers social security numbers in a USCIS database and use a new infrastructure integrating State drivers license records with I-9 and W-2 information.

Tuesday, August 23, 2011

OpBart televised coverage plagued with fatigue, excuses As the sun sank, agent provacateurs could not be distinguished from the rest of the crowds: firecrackers were lit, bottles broken and even reports of spitting on BART riders and police. Cameras were present from every television station in San Francisco, and to their shame no one was feeding live news to the web.

Thursday, July 14, 2011 (8 comments)

It's not an abortion when Anne Coulter has one There is a double standard issued routinely by neo-conservatives; which is absolutist rule for them and whatever you get for you.

Thursday, June 30, 2011 (1 comments)

SAUDI POLICE BEGIN ARRESTING WOMEN DRIVERS IN NIGHTTIME RAIDS Saudi Arabian police arrested five women for driving on Tuesday for the first time since dozens of women began testing the ban on driving on June 17, according to reports by local Saudi media.

Wednesday, May 18, 2011

Eleven Privacy and Civil Liberties Groups Urge U.S. to Uphold Privacy Values in E.U. Negotiations U.S. privacy groups have reached out to their European counterparts, privacy and civil liberties NGOs, and are working with them to see that the strongest possible agreement is reached. It should reflect broader interests of both populations, rather than, as their letter to President Obama put it, "the narrow, questionable desires of bureaucratic security agencies for ever more data about individuals."

Thursday, April 28, 2011

Birthers may doubt your citizenship What would life be like in America if a political group could simply doubt you out of your citizenship and subsequently, your rights? What would happen if they didn't like: your race, your parents, your State of origin or who you were married to? If the Birthers were a smashing success, you could share President Obama's fate.

Thursday, March 3, 2011

ACTION ALERT: Spread the truth and defund the Real ID Act Many of you have been committed to actions which helped to combat a dangerous national ID card program in the US. Right now, we really need you to raise your voice again, to spread the truth and to ask Congress to defund Real ID.

Monday, February 28, 2011

ACTION ALERT: Spread the truth and defund the Real ID Act Right now, we really need you to raise your voice again, to spread the truth and to ask Congress to defund Real ID.
Tuesday, January 11, 2011

Funding a Recent Issue for National Identity Programs The White House has plans to sign up America for a new national digital identifier [in the National Strategy for Trusted Identity in Cyberspace (NSTIC)]. However, federal spending trends may favor defunding centralized identity programs for Americans.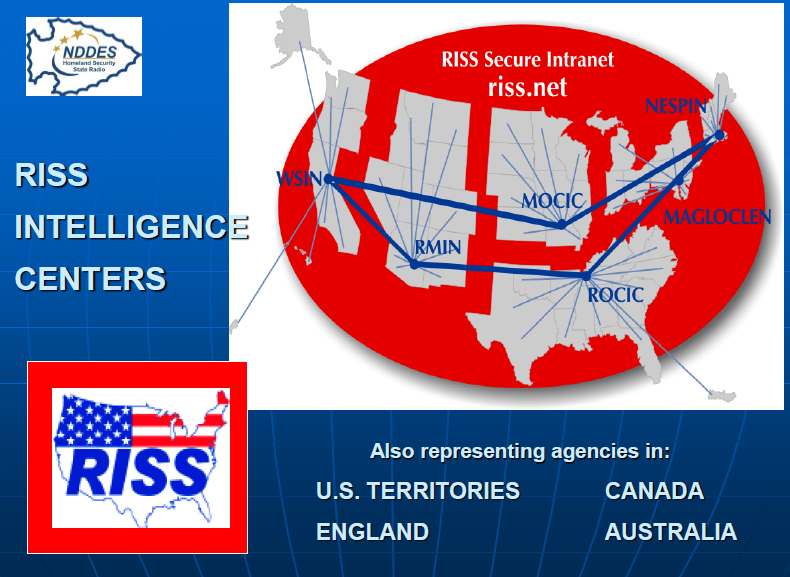 Saturday, December 4, 2010

Tell DHS: Stop using local police to spy on innocent citizens DHS's Privacy Office is taking national public comments about plans to waive the Electronic Privacy Act of 1974, allowing local Fusions Centers to actively surveil any digital information, criminal or non-criminal.

Saturday, November 20, 2010

NSTIC: Not-So Trusted Identity in Cyberspace According to recent reports, the Obama administration is making a new DHS national identity authentication program a high priority. The National Strategy for Trusted Identity in Cyberspace is one program in a string of recent government attempts to centralize human identity; while data management contractors line up to the federal trough.

Wednesday, November 17, 2010

Demand TSA address privacy concerns of flyers ACTION ALERT: Regardless of your home state, call the chairpersons to ask whether recent TSA abuses will be continued to be addressed. Ask to speak with the staffer responsible for dealing with issues related to the Committee on Commerce, Science and Transportation.

Wednesday, July 28, 2010 (2 comments)

The power of American racism is dying, a testament to Shirley Sherrod Over the last 30 years racism has been used as a convention to reflect the nature of privilege in society. Right now the economy is down and racism is not a luxury anyone can afford. Today's racism is not pragmatic.

Wednesday, June 30, 2010 (1 comments)

No Friend of FOX, But.... This is a rebuttal to a hit piece posted about Glenn Beck on OpEd news.

Sunday, June 6, 2010 (3 comments)

Border Advocates Witness Politics of "Fear" Propelling Immigration Reform With mid-term elections on the horizon, conservative members of Congress have turned their attention to the border. Or, more precisely, to walling it off. In May two bills and one amendment aimed at building more border walls were introduced. One failed, but the other two are still pending.

Thursday, May 27, 2010

BACON ALERT: Tell Senate NO stimulus spending on failed border security projects Senator John Cornyn introduced an amendment which would spend up to $360 million of unspent US stimulus money to pay for more border fence surveillance and monitoring technologies. Please tell Senator Cornyn not to spend stimulus funding on machines and programs which do not work to secure our borders.

Sunday, April 18, 2010 (1 comments)

ACTION ALERT: AZ Gov. Jan Brewer should VETO SB 1070 A petition to get Arizona to veto police state bill, SB 1070.

Friday, April 2, 2010 (1 comments)

Suspicious Activity Reporting (SAR) Inititative criminalizes non-criminal acts at random An 82 page analysis of domestic intelligence policy released by Political Research Associates (PRA) Tuesday found local police are being used as domestic intelligence gatherers with little to no oversight in criminal intelligence distinctions. Amid the findings are rampant racial and political profiling and hystrionic calls for further surveillance protections where no criminal or terrorist acts occurred.

Saturday, March 27, 2010

Civil liberty Webcast Pre-empted by Aggressive Hack, Appears Politically Motivated Waking Up Orwell, BeatTheChip.org's regular weekly radio news magazine,was compromised today for the 3rd time in its history of airing on BlogTalkRadio. The show was interrupted by an aggressive hack.
Monday, March 22, 2010 (1 comments)

DEBATE: Do Americans Need a biometric Worker Card? Narratives continue blazing to address a recently introduced immigration bill containing the blanket issuance of a national biometric ID card in order for citizens to work.

Monday, December 7, 2009 (4 comments)

8 States to choke DHS deadline game of "chicken" This week 8 states "choked" the compliance game of chicken, some issuing letters defying Real ID regulations going into 2010. The news PASS ID legislation may have evaded the label of "unfunded mandate", but the fiscal breakdown is the same. States will still pay to construct identity data surveillance hubs to insecurely network government records across the nation.

Wednesday, November 25, 2009

Fusion center data consolidation effort failing, Texas seeks public input Since the passage of the PATRIOT Act, data collection has been a part of an ambitious effort to coordinate national security efforts. Many state governments are in the process of developing warehouses for private and public information in centralized digital hubs called fusion centers, over 70 of which have already been established around the country.One fusion center is the North Central Texas Fusion Center (NCTFS).

Saturday, November 14, 2009

The costs and burdens of governed identity A thoughtful examination of how identity is being be challenged in the form of a type of currency to attain goods and services.

Friday, November 13, 2009

Dahr Jamail on censorship & supression of GI resisters Dahr Jamail, bestselling author of Beyond The Green Zone distills the struggle of GI resisters. He reports on the post-military process for active service members who either cannot or will not return to the call of duty in Iraq and Afghanistan.

Monday, August 31, 2009 (5 comments)

The Problem of Cosmetic Activism What happens when smart, desperate, angry Americans with nothing to lose aim their lives at changing the way government happens? Real protest.

Thursday, August 20, 2009

H4RDW4RE : An RFID Clean Up Team Radio Frequency ID chip technologies are "too vulnerable in too many ways," says Chris Paget, ethical hacker and partner for H4RDW4RE, a new company creating privacy and security solutions to existing RFID problems in the marketplace.
Monday, August 10, 2009

Comparing PASS Act with Real ID, v 2.0 UPDATED version of Comparing PASS Act with Real ID...The PASS Act, filed June 15, 2009, poses as the partial repeal effort of the expiring Real ID Act. The introduction comes on the heels of a DHS exchange, allowing Real ID legislation to have a second genesis.
Sunday, July 19, 2009 (2 comments)

Washington Seeks PASS Act as Real ID Act "D.O.A." WASHINGTON- The first Anti-Real ID hearing in U.S. history clearly illuminated the states need more time to absorb federal standards for identity. An optimistic vantage point included further consideration of the PASS Act, privacy considerations still far from the goals of a clinical repeal of the federal Real ID Act mentioned in late April.

Tuesday, July 7, 2009

Kill The PASS Act in Committee An action alert for those opposed to the continuance of The Real ID Act, relaunched as the PASS Act.

Monday, July 6, 2009

Anti-Real ID Governors Serially Discredited Something is definitely amiss in the Anti-Real ID political community. Amid chatter of neo-con infiltration in various Republican grassroots groups, 2 of the 5 original Governors in States opposed to the Real ID [Maine, Alaska, New Hampshire, South Carolina & Montana] are seemingly being serially removed from effectiveness in public office.

Saturday, June 20, 2009 (1 comments)

Comparing the PASS Act with Real ID The PASS Act, S.1261, filed Monday is posing as part of the repeal effort of the expiring Real ID Act. The succession of this legislation comes on the heels of a DHS exchange, giving similar legislation a second genesis. The Real ID will be repealed in its entirety, but only upon the condition it is replaced with a similar legislation, such as the PASS Act.

Thursday, April 30, 2009 (1 comments)

Over 25 States in Legal Opposition of Real ID Act AUSTIN - Texas legislators previously concerned about compliance deadlines may heave a sigh of relief as Department of Homeland Security announced it's move to repeal the federal Real ID Act last week.