Articles Listed By Date
List By Popularity
SHARE

Tuesday, February 7, 2017
Trump and the Militarization of American Youth
How the Trump Administration is likely to affect military recruiting, especially in our high schools.
(3 comments) SHARE

Monday, December 19, 2016
Military Recruiting in the United States - a new book
Military Recruiting in the United States provides a description of the deceptive practices of the U.S. military as it recruits American youth into the armed forces. Long-time antiwar activist Pat Elder exposes the underworld of American military recruiting.
(3 comments) SHARE

Saturday, May 14, 2016
Student Privacy and the Military
Privacy laws designed to protect high school students leave the military alone.
(3 comments) SHARE

Saturday, January 11, 2014
High School Military Testing Data Now Available
Data on military testing in high schools has just been released by the Pentagon.
(4 comments) SHARE

Monday, January 6, 2014
Pentagon Data on Student Testing Program Rife with Errors and Contradictions
The DoD has released a massive database on the military's controversial Student Testing Program in 11,700 high schools across the country. The data raises serious issues regarding student privacy and the integrity of the Student Testing Program in America's schools. The data was released after a contested and protracted Freedom of Information Act (FOIA) request. See the link below to the database.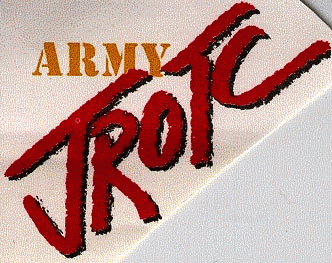 (16 comments) SHARE

Friday, August 2, 2013
Army Teaches Wrong Lesson in Nation's High Schools
More than a half million American high school students are enrolled in the Junior Reserve Officers' Training Program, (JROTC). The Army's junior-year text book is analyzed here. The text contains a wildly reactionary and inaccurate view of American history during World War II, particularly regarding Truman's decision to drop atomic bombs on Hiroshima and Nagasaki.
SHARE

Thursday, January 5, 2012
Forced Military Testing in American High Schools
The Pentagon and local high school officials in more than a thousand schools across the country require students to take a military test that is used for recruiting purposes. This is done without parental consent and often in violation of state laws.
(3 comments) SHARE

Wednesday, April 25, 2007
9 mm Handguns, Virginia Tech Massacre, & Military Recruiting Vehicles
Military recruiting vehicles with simulated 9 mm shooting ranges at high schools across the country represent official sanctioning of handgun use among youth.
SHARE

Sunday, August 13, 2006
Being an anti-Bush Democrat not enough to cut it at ballot box
Incumbent politicians take note: If peace voters can oust a former vice presidential nominee and incumbent U.S. senator, what does that mean for the lesser among you?