Articles Listed By Date List By Popularity

Tuesday, December 27, 2011

It may be too late Robert Reich recently described the Republican Party as a "train wreck" and it may be just the beginning of the wreck that will spread across the country like the plague.
Sunday, October 9, 2011 (3 comments)

Why Republicans continue to worship Reagan At this critical time in our country's history, Republicans are hell bent on defeating the President and the cost will be passed on the middle class. If that is class warfare then let the war begin and take no prisioners.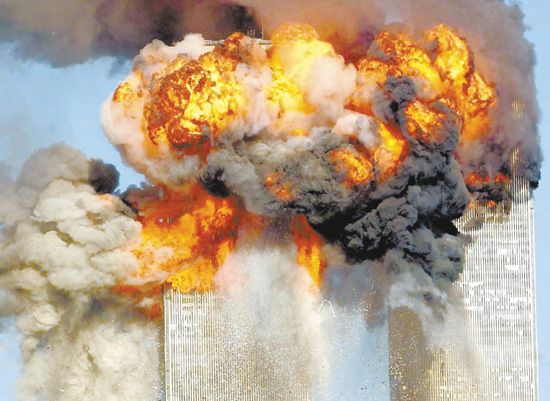 Thursday, September 8, 2011 (3 comments)

What have we learned 10 years later? As the anniversary of 911 approaches the question is, "What have we learned from this great tragedy? "
Thursday, April 14, 2011 (1 comments)

I tried to retire. As the country faces the budget battle the rhetoric increases and misinformation abounds------"that statement was never intended to be factually true" is the name of the game being played by both sides and the losers are you and me. There is no doubt that a big part of the problem is simply the inattention of the average person, and therefore we get what we have gotten. How do we change the game?

Tuesday, August 3, 2010 (6 comments)

open Letter to the U.S. Congress From those of us in the MIddle It is time that those of us who are in the middle make Congress realize that we will not stand for their debacle any longer.

Wednesday, July 14, 2010 (6 comments)

Do We Really Want a Republican Congress? It seems Obama's popularity is falling and the GOP has hope of gaining control of Congress again. How short are memories?

Friday, January 8, 2010 (1 comments)

With the Cheap Money Policy of Greenspan Andrew Ross Sorkin, in his book "Too Big TO Fail" has presented the facts that led up to the explosion of the world's financial institutions in a very clear and concise form.

Saturday, October 17, 2009 (3 comments)

Where was Fox News? I tried to post this a few days ago but ran into tech problems

Wednesday, October 7, 2009 (10 comments)

8 Bush Years, 8 Obama Months They are ancient cultures, numerous belief systems, put a lot of value on "face" and feel America is a bully and have no respect for their culture. If we are to gain anything in Afghanistan, it will be by "winning over" the local's one village at a time. The Obama Administration knows this, as does Gen. McCrystal.

Saturday, September 12, 2009 (4 comments)

Ignorance has Always Been Manipulated by Special Interests These are the same people that are quick to show up at rallies, and the same that burned people up in Salem. It reminds me of the slogan of the United Negro College Fund, "A mind is a terrible thing to waste" and we seem to have an ample supply of minds to waste.

Saturday, September 5, 2009 (1 comments)

A Job to Do - Just Do It It may well be time for the Democrats to use their majority and let the chips fall where they may.

Wednesday, June 17, 2009 (5 comments)

God, Guns, and Ignorance There are different world views out there and understanding has never been more important

Saturday, February 21, 2009 (1 comments)

Dear David Brooks I consider David Brooks to be one of the more fair minded editorial writers. He definitely represents the Republican side but he has not failed to criticize the right, as well as agree with the Administration.

Tuesday, February 10, 2009 (23 comments)

How Dead is the Republican Party? The Republican Party may be signing it's own death certificate in a panic to gain some control.

Saturday, January 31, 2009 (4 comments)

Obama, Stimulus, Republicans, and Apes----How They All Fit Together Reaching across the aisle sounds good but is it really possible? There are apes, senators, and those that follow that may make it impossible.

Tuesday, January 20, 2009

May we all celebrate Dr. Kings day and January 20th a day in history There is no doubt that history is about to be made and what part in it to we wish to play. Today we celebrate Dr. King and tomorrow the first Black American President. No matter how cynical one may be, this time in history will be remembered forever.

Tuesday, December 23, 2008 (9 comments)

I have voted against "conspiracy thinking" but Mr. M may be right and I may be wrong After watching Rachel Maddow report on the bank bailout and Amy Goodman's interview of Mark Miller about the recent crash and death of Mike Connell I am finding it harder to refute all the conspiracy theories.

Sunday, November 23, 2008 (3 comments)

Is it time to take a look at the way business is done in America? I have been thinking quite a bit about the financial disaster the country and the world is facing and I wonder if it is time we went back to the drawing board.

Monday, November 3, 2008 (3 comments)

Two days on the ground with the Obama campaign As one very small cog, I was part of a big, well oiled, wheel.

Sunday, October 26, 2008 (6 comments)

If you are undecided, it is time to step up Twelve days before the most important election in our history and their are people who are still undecided. Time has run out and now those undecided must make a choice. Possibly, their decision will decide the fate of our nation.

Thursday, October 9, 2008 (3 comments)

In what do we trust What do you trust in when it seems the world is falling apart.

Friday, October 3, 2008

To Bail or Not to Bail "Let the market take care of itself", is the cry of some and that is exactly what happened in the 30's, except the market did not take care of itself.

Friday, October 3, 2008

Could Ronald Reagan Win? I think we are all spending too much time on Gov. Palin and I fully believe that the map is now in the control of Obama. Beside this fact, the race is between Obama/McCain.

Tuesday, September 30, 2008

An Open Letter to John McCain It is time for John McCain to put country first and suspend his campaign.

Thursday, September 25, 2008 (5 comments)

Biden attacked The Newhouse machine attempts to elect John McCain

Wednesday, September 17, 2008

Help Dr. Phil Dr. Phil says he has not yet decided who he will vote for. I think Dr. Phil is lying.

Sunday, September 14, 2008 (1 comments)

Mississippi Hijack Mississippi Republicans are trying to hijack a Senate race.

Friday, September 12, 2008 (4 comments)

"The Great Race" This race will be decided by Race.

Wednesday, September 10, 2008 (7 comments)

Are we that cynical? This could be the most important election in our country's history and certainly unique. Barack Obama and Sarah Palin have focused the nation on our prejudices concerning race and gender. Will the country become more divided after Nov. 7 or will we enter a time of progressive change?