I have 60 fans:

Become a Fan.
You'll get emails whenever I post articles on OpEdNews
Jay Janson is an archival research peoples historian activist, musician and writer; has lived and worked on all continents; articles on media published in China, Italy, UK, India and the US; now resides in NYC; First effort was a series of articles on deadly cultural pollution endangering seven areas of life emanating from Western corporate owned commercial media published in Hong Kong's Window Magazine 1993; Howard Zinn lent his name to various projects of his; Global Research; Information Clearing House; Counter Currents, Kerala, India; Minority Perspective, UK; Dissident Voice, Uruknet; Voice of Detroit; Ethiopian Review; Palestine Chronicle; India Times; Mathaba; Ta Kung Bao; China Daily; South China Morning Post; Come Home America; OpEdNews; HistoryNews Network; Vermont Citizen News have published his articles; Weekly column, South China Morning Post, 1986-87; reviews for Ta Kung Bao; article China Daily, 1989. Is coordinator of the King Condemned US Wars International Awareness Campaign: (King Condemned US Wars) and website historian of Prosecute US Crimes Against Humanity Now Campaign. featuring a country by country history of US crimes and laws pertaining. Studied history at CCNY, Columbia U., U. Puerto Rico, Dolmetscher Institut Munchen, Germany. Musician grassroots activist dedicated firstly to ending colonial power "genocide in maintenance of unjust predatory investments," by Majority Mankind prosecution of Colonial Powers Crimes Against Humanity and Peace and mega immense compensation for wrongful death, maiming and destruction and magna theft of natural resources and forced labor and enslavement. Will be made possible when Martin Luther King Jr. demand that America, Americans, he included himself, [not government which he dismissed a greatest purveyor of violence in the world, not cause] because of being capable making atrocity wars and covert genocide unacceptable and inoperable through non-participation, non-support, not-acquiescence and conscientious objection, and that Americans would suffer at home as a result of killing the poor in countries already violated by colonial occupation. Dissident Voice supports the call to Prosecute US Crimes against Humanity Now Campaign with link bottom of each issue of its newsletter.
prosecuteuscrimesagainsthumanitynow.blogspot.com
OpEdNews Member for 673 week(s) and 1 day(s)
403 Articles, 0 Quick Links, 496 Comments, 25 Diaries, 1 Polls
Articles Listed By Date List By Popularity
Page 1 of 21 First Back Next 2 3 4 5 6 7 8 9 10 View All
(50 comments)
Saturday, February 23, 2019
Venezuela MUST Sue US in Int'l. Court for Creating Famine by Sanctioning All Oil Sales & Seizing $
Nuremberg Principles of International Law 6: Crimes against humanity: Such as (c) Inhuman acts done against any civilian population. United Nations Convention on Genocide Article II genocide means acts committed with intent to destroy, in whole or in part, a national or other group, as such: (c) deliberately inflicting on the group conditions of life calculated to bring about its physical destruction in whole or in part.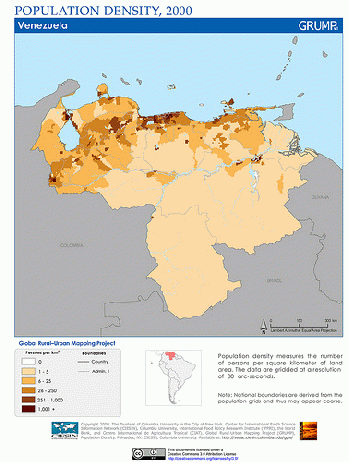 (5 comments)
Sunday, December 23, 2018
During Christmas USA Christian Americans Killing Jesus' Brethren Goes On In Many Lands
If commensurate responsibility for the death from starvation and bombing of 85 thousand Yemeni children has no sobering effect on Christian Americans enjoying Christmas, then there is no Jesus Christ in USA CHRISTmas nor in the CHRISTian religion as practiced by the great majority of CHRISTian Americans No wonder Rev. Jeremiah Wright's loud and angry cry, "God bless America? No! God Damn America for her crimes against humanity
(12 comments)
Monday, November 5, 2018
Either Way They Vote Americans Remain Suckered Into Being a Worldwide Genocidal Killing Machine
Americans being suckered into focusing on voting for one of the two parties of the ruling genocidal Wall St. plutocracy, US CIA controlled media informs of Yemeni children dying from bombs & starvation knowing its captive audience will not turn against the American killing machine. Once USA-EU loses hegemony, the many nations that have seen their children murdered by USA and European empires will sue for justice at a new UN
(4 comments)
Monday, October 29, 2018
An American Team Won a World Series Another American Team Helps Saudis Slay Yemeni Children for $
"The US is deeply engaged in this war. We are providing bombs the Saudi-led coalition is using, we are refueling their planes before they drop those bombs, and we are assisting with intelligence," Senator Bernie Sanders. Look to the future multipolar world that will no longer be under genocidal USA led Caucasian nations' hegemony. When it becomes a topic of conversation throughout the world, justice will be done
(7 comments)
Tuesday, October 2, 2018
People Worldwide Will Soon Demand Americans Stop Planning Nuclear War Endangering Us All!
"We are moving in the direction of a multipolar world," UN Secretary-General. China is again the world's greatest economic power as it was through most of human history. As USA loses its economic hegemony it will eventually lose the power to shut people up by threat of imposing crippling economic sanctions. A wave of voices across the world will tell USA to stand down from its threatening nuclear war and nuclear winter.
(9 comments)
Wednesday, September 5, 2018
Poor John McCain Bombed Women and Children and "I Was Following Orders" Is Not a Legal Defense
Majority Humanity, especially people whose 3rd World countries have suffered bombing by Americans, as did Korea, Vietnam, Laos, Cambodia, Afghanistan, Iraq, Somalia, Libya, Syria, Guatemala, Cuba, Dominican Republic, Panama, Grenada should take carful note of the adulation awarded a pilot, like McCain, who dutifully bombed cities with women and children in a non-Caucasian nation, for some time soon there will be a reckoning.
(5 comments)
Monday, August 27, 2018
Dead 'Yemeni Kids? Murdering Children By the Millions For Money and Power Is An American Way of Life
3rd World must demand justice for her kids! Rev. Jeremiah Wright's, cry "God bless America? No, no, God damn America for her crimes against humanity!" And American film maker Michael Moore's "sick and twisted violent people that we've been for hundreds of years, it's something that's just in our craw, just in our DNA. Americans kill people, because that's what we do. We invade countries. We send drones in to kill civilians."
(8 comments)
Saturday, July 28, 2018
A Nationalist Faction on Wall St. Challenges the War Faction Which Owns the CIA and Media
The handwriting is on the wall that reads 'pale skin folks will not keep power over six times as many folks of color toned skin for all that much longer.' Realizing this, a block of important investors within the 1/10th of 1%, who rule USA have been in fraternal confrontation with the war establishment & its CIA-fed media pushing for investment in the neglected US instead of in the low wage 3rd World that China will soon lead
(2 comments)
Wednesday, July 4, 2018
Celebrate July 4! Missiles in Silos Subs and Bombers Set To Obliterate Moscow & the Rest of Russia
Majority humanity must not wait for Americans to free themselves from the deception, egoism, ignorance and violence that is seeded and psyoped into the minds of Americans as children to justify killing of tens of millions of poor to 'protect US interests overseas,' Wall Street's criminal interests, the predatory investments of the powerfully wealthy. Genocides began 1776 - African Slaves, Native Americans, Mexicans, Filipinos
(3 comments)
Tuesday, June 26, 2018
World Cup Soccer Fun in a Moscow Targeted by Nuclear Missiles in US Silos, Submarines & Bombers
Imagine before each match of the World Cup the FIFA World Soccer Federation making an appeal over the loud speaker asking all the fans in the name of the future of soccer to tell officials of their government to demand Americans stop threatening the future of the World Cup with nuclear war. Soccer stars President of Liberia & UN Good Will Ambassador George Weah and world #1 Diego Maradona to lead FIFA's appeal.
(6 comments)
Tuesday, June 12, 2018
Negotiations? 3rd World Nations Be Aware! Americans Napalmed & Bombed Out All 38 N.Korean Cities!
The US Air Force bombed and napalmed cities, towns and villages across the North. Dean Rusk, a supporter of the war and later secretary of state, said the United States bombed "everything that moved in North Korea, every brick standing on top of another." After running low on urban targets, U.S. bombers destroyed hydroelectric and irrigation dams in the later stages of the war, flooding farmland and destroying crops.
(5 comments)
Sunday, May 27, 2018
What Dead GIs Would Say To the World on Memorial Day About Being Praised As Heroes
If they could speak from their graves, GIs who died shamefully killing, maiming and destroying within innocent populations would appeal to Majority Humanity in the ever targeted for plunder 3rd World to effect the same level of solidarity that the racist neocolonial investment banker driven imperialists of the 1st World of mostly Caucasian population display, and bring their five centuries of genocidal plunder to an end.
(8 comments)
Tuesday, May 15, 2018
Victory Day! Russians Remembered Their 26 Million Dead Unaware of USA Having Armed Nazis to Invade
Russians parading in celebration of the anniversary of their costly victory over Nazi Germany. Millions marched throughout Russia, holding photographs of their fallen family members in bittersweet remembrance. There was no public reminder that Hitler's armed forces were built up by the West in open violation of the Versailles Treaty's prohibitions in expectation of Hitler fulfilling his threats to invade the Soviet Union.
(21 comments)
Saturday, April 21, 2018
World's Greatest Military Has BRAVELY Bombed a Smaller Nation Again - Its 27th Small Nation Bombed
Americans bombed Syria again just as the its army with the help of Russia, had finally defeated the terrorist groups armed by USA and Saudi Arabia.List of 27 bombed nations show that Millions had to die, murdered right in their homelands, because of the support or indifference of ordinary Americans, with enough of them willing to follow orders, even when unlawful orders, to bomb and invade whatever nation instructed to