Articles Listed By Date List By Popularity
Friday, October 6, 2017 (9 comments)

Tickling the Cat's Whiskers My suggestion for saving the world by saving the rich and letting them think it was their idea.
Sunday, June 25, 2017 (17 comments)

Deep State or Dream State? The term "deep state" has its uses, but it is a misnomer. What we actually have is reality, on the one hand, and the illusion of a "public state" -- a dream state, on the other.

Friday, April 14, 2017 (7 comments)

Another Example of Real News Ignored It does not take long to prove, once again, that real news can only be found in the so-called "alternative" media.
Wednesday, February 1, 2017 (25 comments)

"Dump Trump" Cannot Win Dumping Trump will only get us Mike Pence, which would be worse. Even if Trump is a Trojan horse, I suggest judo in response. That means making him do what he said he would do.
Sunday, January 1, 2017 (4 comments)

Lame Duck's Last Quack Here's a ditty about a duck who wanted to ruffle some feathers but couldn't get off the ground
Friday, October 28, 2016 (16 comments)

Trump (finally) Plays Antiwar Card (a little) Trump finally says it like it is. This election is about war or peace.
Tuesday, July 26, 2016 (26 comments)

On Journalistic Integrity Articles by Eric Zuesse and Paul Craig Roberts misrepresent a German document, which nevertheless deserves serious critique. Michael David Morissey is at pains in this article to dot i's and cross t's with respect to an issue that OEN readers are concerned with.
Tuesday, June 21, 2016 (4 comments)

Ex German Chancellor Opposes NATO Maneuvers and Sanctions Former German chancellor Gerhard Schroeder joins Foreign Minister Steinmeier and Economics Minister Gabriel in opposing the NATO "saber-rattling" (Steinmeier) in Eastern Europe and the economic sanctions against Russia.
Monday, June 20, 2016 (4 comments)

German Foreign Minister Steinmeier - A Voice of Reason German Foreign Minister Walter Steinmeier has strongly criticized current NATO maneuvers in Eastern Europe, even though his own government is participating.
Saturday, June 18, 2016 (4 comments)

Snowden Awarded "Glass of Reason" Edward Snowden is awarded another in a long and growing list of awards for his contribution to the cause of truth and human rights.
Sunday, June 12, 2016 (23 comments)

The Age of Constipation and What to Do about It A proposal for action, requiring just a few good men or women.

Monday, July 28, 2014 (6 comments)

Roots An autobiographical tidbit.
Thursday, July 24, 2014 (6 comments)

Beauty and Truth Was Keats right?

Saturday, July 5, 2014 (18 comments)

An Open Letter to Noam Chomsky and Paul Craig Roberts An appeal to Noam Chomsky and Paul Craig Roberts to join forces.

Friday, November 22, 2013 (1 comments)

Oliver Stone: JFK conspiracy deniers are in denial Oliver Stone on JFK.
Tuesday, September 3, 2013 (1 comments)

Rule of Law vs. Obamarule Does Obama's proposal conform with the law of the land?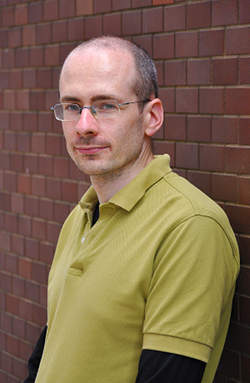 Thursday, November 24, 2011 (2 comments)

9/11 in a (literal) nutshell All you need to know about 9/11.

Thursday, August 12, 2010 (2 comments)

A Psychiatrist Searches for Sanity in a Crazy World Review of "The Most Revolutionary Act: Memoir of an American Refugee," by Dr. Stuart Jeanne Bramhall

Friday, January 22, 2010

If I Met Poppy in a Pizza Parlor There is a whole universe of facts that still need to be spread, and though Obama and Sunstein seem blissfully unaware of it, the odds are in our favor. We will win the infowar.

Tuesday, January 12, 2010 (6 comments)

Transparent Underpants: MITOP Again Making It Transparent On Purpose: Why are false-flag ops so obviously false-flag ops?

Friday, November 13, 2009

Hello Vietnamistan, Goodbye Obama The revolution of the mind: is it over?

Thursday, September 10, 2009 (8 comments)

9/11, Antisemitism and Denial On antisemitism and denial in the 9/11 truth movement.

Sunday, June 28, 2009

Shill Heaven Iranian election lets everybody play. Not only is the Iranian situation good for all sides, it's so good that some commentators cannot resist playing on both sides.

Thursday, May 21, 2009 (12 comments)

Was the Air Force One Flyover a Warning to Obama? Reconsidering the Air Force One flyover on April 27.

Friday, May 8, 2009 (3 comments)

9/11 Aletheia On recent 9/11 truth discussions.