Michael Morrissey (# of views)

I have 15 fans:

Become a Fan.
You'll get emails whenever I post articles on OpEdNews
Former teacher, born in the US but longtime resident of Germany. Author of "Looking for the Enemy," "The Transparent Conspiracy," et al.
sites.google.com/site/michaeldavidmorrissey/
OpEdNews Member for 579 week(s) and 5 day(s)
34 Articles, 71 Quick Links, 2350 Comments, 75 Diaries, 2 Polls
Articles Listed By Date List By Popularity
Page 1 of 2 First Back Next 2 View All
(26 comments)
Monday, October 22, 2018
Stupidity Theory Revisited
An answer to David Ray Griffin's question about Maddow and Hayes -- and Noam Chomsky.
(6 comments)
Saturday, July 28, 2018
Slacktivating, Part 2
Further notes on my attempts at digital activism. Never give up. But it ain't easy.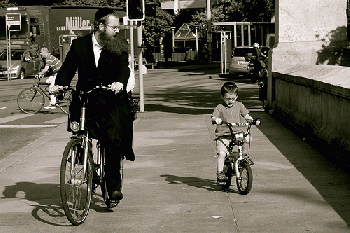 (11 comments)
Monday, June 4, 2018
Many Germans Fed Up with US
Although you won't know it from the mass media, many Germans are tired of post-WW2 vassalage to the US and want an independent foreign policy, including better relations with Russia.
(19 comments)
Thursday, April 26, 2018
Russiaphobia in Germany
Antje Vollmer, the former vice-president of the German Bundestag, warns against a further escalation of the conflict with Russia by the media and by politicians, including those in her own [Green] party.
(29 comments)
Friday, April 20, 2018
Sahra Wagenknecht of The Left Speaks to German Parliament
Sahra Wagenknecht of the German party The Left denounces official German acquiescence in the face of the US attack on Syria and calls for a return to Willy Brandt's policy of detente and peaceful relations with Russia.
(13 comments)
Friday, March 23, 2018
German MSM vs. Gabriel
The outgoing German Foreign Minister makes a few sensible remarks about the Skripal affair only to be ignored or misrepresented by the MSM.
(5 comments)
Sunday, January 21, 2018
Staatenlos
A longtime expat explains his decision to renounce US citizenship.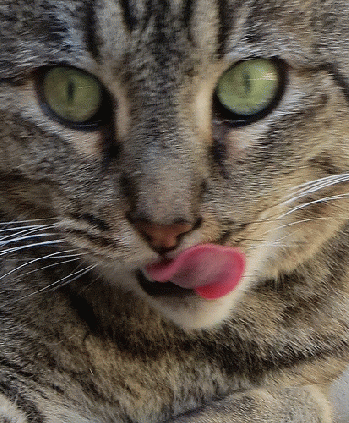 (9 comments)
Friday, October 6, 2017
Tickling the Cat's Whiskers
My suggestion for saving the world by saving the rich and letting them think it was their idea.
(17 comments)
Sunday, June 25, 2017
Deep State or Dream State?
The term "deep state" has its uses, but it is a misnomer. What we actually have is reality, on the one hand, and the illusion of a "public state" -- a dream state, on the other.
(7 comments)
Friday, April 14, 2017
Another Example of Real News Ignored
It does not take long to prove, once again, that real news can only be found in the so-called "alternative" media.
(25 comments)
Wednesday, February 1, 2017
"Dump Trump" Cannot Win
Dumping Trump will only get us Mike Pence, which would be worse. Even if Trump is a Trojan horse, I suggest judo in response. That means making him do what he said he would do.
(4 comments)
Sunday, January 1, 2017
Lame Duck's Last Quack
Here's a ditty about a duck who wanted to ruffle some feathers but couldn't get off the ground
(26 comments)
Tuesday, July 26, 2016
On Journalistic Integrity
Articles by Eric Zuesse and Paul Craig Roberts misrepresent a German document, which nevertheless deserves serious critique. Michael David Morissey is at pains in this article to dot i's and cross t's with respect to an issue that OEN readers are concerned with.
(4 comments)
Tuesday, June 21, 2016
Ex German Chancellor Opposes NATO Maneuvers and Sanctions
Former German chancellor Gerhard Schroeder joins Foreign Minister Steinmeier and Economics Minister Gabriel in opposing the NATO "saber-rattling" (Steinmeier) in Eastern Europe and the economic sanctions against Russia.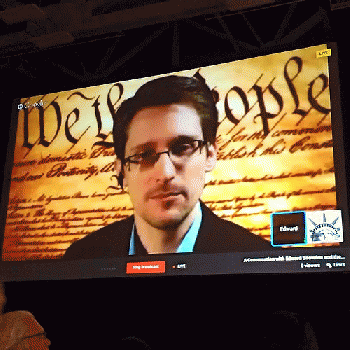 (4 comments)
Saturday, June 18, 2016
Snowden Awarded "Glass of Reason"
Edward Snowden is awarded another in a long and growing list of awards for his contribution to the cause of truth and human rights.