Articles Listed By Date
List By Popularity
(31 comments) SHARE

Wednesday, July 17, 2013
The Mind of B37, Guilt and Acquittal
Revelations from Juror B37 indicate that nothing mattered except who threw the first punch--and that had to be Trayvon.
Series:
Trayvon and Zimmerman
(1 Articles, 1037 views)
(30 comments) SHARE

Sunday, July 14, 2013
White Truth and Shame
What White people won't tell Black people about the murder of Trayvon Martin.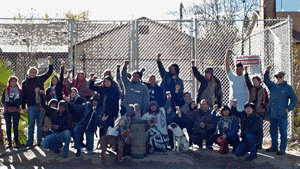 (2 comments) SHARE

Monday, December 31, 2012
Hernandez Family foreclosure Sparks anti-Eviction Outrage
Fuerza Hernandez evicted today with promises of continuing resistance.
(2 comments) SHARE

Thursday, December 13, 2012
Everybody's Home: An Unlikely Alliance Challenges the Financial Borg
In the San Fernando Valley neighborhood of Van Nuys, houseless people have barricaded themselves for more than a hundred days inside the property line of the home of the aspiring middle-class Hernandez family to prevent the family's imminent foreclosure eviction.
(1 comments) SHARE

Wednesday, November 16, 2011
When Goliath Wins: The Triumph of Redevelopment in Los Angeles
On Tuesday at 8:00 a.m., the South Central Farmers, their supporters, and the residents of the Central-Alameda neighborhood will confront the Los Angeles City Council in its chambers one more time to try to save the Farm and save the neighborhood.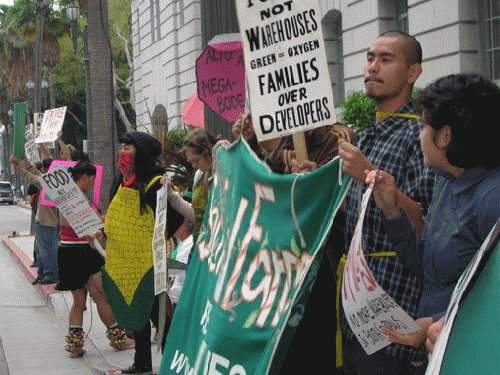 SHARE

Wednesday, August 3, 2011
Farmers Fighting for South Central Again
The South Central Farmers are rising again in defense of environmental justice against the Los Angeles development machine. This time, the city wants to pave over a proposed soccer field , the last sliver of the famous Farm and a promised bit of green space for the low-income residents.
(4 comments) SHARE

Sunday, September 19, 2010
Voting for GrassrootsKPFK: It Matters
Recommendation for voting in the KPFK FM 90.7 elections (Pacifica radio's LA station), and the reasons why.
(1 comments) SHARE

Tuesday, December 16, 2008
How To Lose Pacifica, and How To Save It
What's happening at and to Pacifica Radio: some of the pieces of the puzzle.
(3 comments) SHARE

Saturday, July 19, 2008
Save the Farm. Deadline: Wednesday, July 23, 2008
The next round in the fight to save L.A.'s famous South Central Farm will be settled this Wednesday at City Hall.
(3 comments) SHARE

Saturday, March 22, 2008
Dear Hillary, I Read the News Today
An open letter to Hillary.
SHARE

Sunday, November 18, 2007
(another, smaller) Stolen Election
After a struggle for democratic elections that nearly destroyed a progressive radio network, local elections at KPFK in Los Angeles are besmirched by unchecked money, influence, and confusion.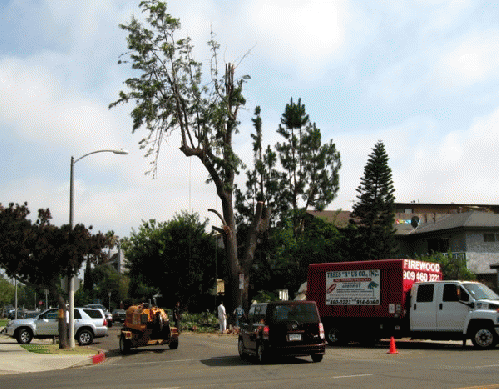 SHARE

Thursday, August 2, 2007
Today, a small killing
A tree falls in the concrete jungle.
SHARE

Tuesday, June 26, 2007
Black Americans Choose: Minutemen Go Home
More than three hundred Crenshaw District residents joined two hundred migrant rights' supporters and linked arms to keep the minutemen out of Leimert Park, the heart of Black Los Angeles.
(1 comments) SHARE

Sunday, June 17, 2007
The South Central Farmers: No derrotados!
The Farm, the Farmers, their supporters and a new promise.