Rumble in the Bundle


If "lobbyist" was the dirty word of the 2006 elections, "bundling" may inherit that honor in 2008. Bundling, the practice wherein a person gathers high-dollar contributions from friends and associates to direct towards a candidate, has gathered steam since political party soft money was banned and limits on individual donations to federal candidates were increased to $2,300 each for the primary and general election. In turn, the practice of bundling has concentrated campaign influence among a small group of people who have, or have access to, great wealth.
Bundling, both a valuable tool for candidates and an additional liability to them as the backgrounds of these bundlers become public (Norman Hsu anyone?) is taking a hit in the news and from pundits. It's fueling discussion about better disclosure of bundlers and the need for full public financing of campaigns. This criticism underscores why contribution limits and other, more piecemeal, changes to our campaign finance system are insufficient to shift the balance of power in elections. So as long as campaign viability and electoral success depends on access to wealth, candidates and campaigns remain consumed with high-dollar fundraising and isolated from the interests and concerns of all voters. Bundling is the latest prominent symptom of this problem.
While most of us can't bundle big dollars for a candidate, we can bundle a bunch of signatures in support of change: have you asked your friends and family members to sign our petition in support of Fair and Clean Elections for Congress?

---
In the States: Pilot Lights
Marc Caplan of the Proteus Fund, a philanthropic organization that supports state efforts to pass Clean Elections laws, writes in the American Prospect this week about the example state based Clean Elections legislation has been to legislators and activists who want to pass a similar system for congressional and presidential elections. Maine and Arizona led the way in the 1990's and now, as Caplan writes, twenty-five different states have active efforts underway to pass Clean Elections-style laws.

As the presidential public financing system takes a serious hit this cycle, we see New Jersey move ahead with its successful Clean Elections program that has voters, candidates, and media across the state excited about expanding the program in future elections. Without these state victories we would not be in the position we are with the Fair Elections Now Act enjoying bipartisan sponsorship in the Senate. How does that saying go; Think globally – act locally?

---
Get off the Bus


In 1972, Timothy Crouse wrote a book called The Boys on the Bus about reporters on the road following the presidential campaign. Most of us will never enjoy the kind of insider access they had, but that doesn't mean we can't have a say about the race that will determine our next president.

The Huffington Post has begun a new online journalism project, in which Public Campaign's Nancy Watzman takes a regular turn as a featured columnist. It is called "Off the Bus" and it analyzes the 2008 race for the White House. The endeavor will pay particular attention to the money end of things: who's giving, how is money influencing the race, and how will the way this election is financed influence the policy priorities of the next president? "Off the Bus" went out of the gate with a bang. Already there are pieces available that look at what money had to do with the decision by most of the Republican field to avoid a debate at a predominately African American university and the wealthy teenagers giving maximum donations to candidates their parents support.

This will likely be the first presidential race to cost in excess of one billion dollars so these folks will have plenty to discuss. We'll be highlighting it on our blog – get "Off the Bus" and follow along!
---
We look forward to hearing from you!
- Advertisement -
- Advertisement -
opednews.com
Nick Nyhart heads Public Campaign Action Fund and is a champion of clean elections.
The views expressed herein are the sole responsibility of the author and do not necessarily reflect those of this website or its editors.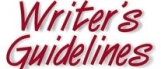 ,

STAY IN THE KNOW

If you've enjoyed this, sign up for our daily or weekly newsletter to get lots of great progressive content.