Bush Hits an All-time Low in Florida
Florida put Bush in the White House twice, but a new poll shows him at an all-time low among voters in the nation's most populous swing state. The poll shows that 68% said that the country is on the wrong track and just 33% rated Bush's job performance excellent or good, and 50%called his handling of Iraq poor The registered voters are more evenly divided over the possibility of Bush taking military action to prevent Iran from developing nuclear weapons, 49% said they would oppose such a move while 43% said they would support it. The poll was conducted for The Miami Herald, the Palm Beach Post, the St. Petersburg Times and Bay News 9.
As to who's leading the pack with Florida Voters, Clinton and Giuliani are on top, but many voters remain undecided. About 10% aligned with each party are undecided. The leaders are: Republican, Giuliani-36%; Romney-19 %; Democratic, Clinton-48%; Obama-24%. Still, each leader is vulnerable; Giuliani has low ratings among women and devout churchgoers; Clinton's narrower appeal among voters outside of South Florida and the Tampa Bay area. At this point, no one candidate in either party can claim supremacy. While the traditional early contests in Iowa and New Hampshire are drawing the most attention, Florida's Jan. 29th primary could propel top vote getters to victories in two dozen states two weeks later, which could settle the nominations. If candidates such as Dennis Kucinich and Ron Paul do well in Florida, they could walk away with the prize.
Source:
1. LESLEY CLARK and BREANNE GILPATRICK, Bradenton Herald, Washington Bureau . November 12, 2007
2. BETH REINHARD and BREANNE GILPATRICK, Miami Herald, November 12, 2007
- Advertisement -
opednews.com
An OEN Editor. Born-03/20/1934, BA Pol. Sci.-U of Washington-1956, MBA-Seattle U-1970, Boeing-Program Control-1957-1971, State of Oregon-Mental Health Division-Deputy Admistrator-1971-1979, llinois Association of Community MH (
more...
)
The views expressed herein are the sole responsibility of the author and do not necessarily reflect those of this website or its editors.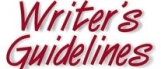 ,

STAY IN THE KNOW
If you've enjoyed this, sign up for our daily or weekly newsletter to get lots of great progressive content.