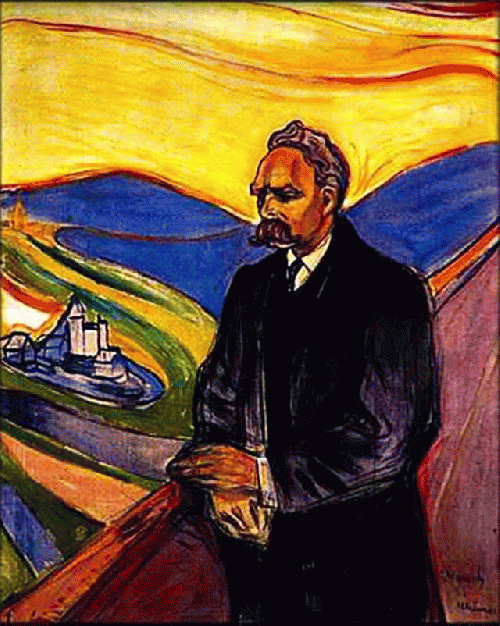 Portrait of Friedrich Nietzsche by Edvard Munch
(
Image
by
nietzsche.com/nietzsche-munch.html Public Domain under U.S. law
)
Details
DMCA
"Please lock me away,
And don't allow the day,
Here inside
Where I hide
With my loneliness.
I don't care what they say
I won't stay--
In a World Without Love."
A World Without Love, 1965
Peter and Gordon
Music and Lyrics by John Lennon and Paul McCartney
When I look at Friedrich Nietzsche, I see a brilliant soul in torment. Like me, he lost his father at the age of four-and-a-half. Nietzsche had a domineering mother from whom he received little if any affection. She was probably exceptionally hard on the young Nietzsche, trying to "toughen him up," so that he would not commit suicide as his father had at the age of 44--the same age at which Nietzsche had his "nervous breakdown"--leaving only shame and disgrace to his family.
(Note: You can view every article as one long page if you sign up as an Advocate Member, or higher).