(
Image
by
Roman Drits
)
Details
DMCA
s are often an indicator of global commodities, as shown lately by the drop in industrial metal prices aligning with the
decline of the Yuan
in China. The effect certainly extends beyond Asia as well. The London Metal Exchange (LME) reported a decline in the prices per metric ton of aluminum, copper and nickel over the span of 2015, losing nearly
35% of its value
between January and November.
There's no one reason for the drop in the price of metal, as the international demand for various metal types make the schematics somewhat complex. However, China's economic issues are at the top of the list. Another cause is China's aluminum production. An oversupply of imported Chinese aluminum is challenging the scrap industry and U.S. producers. From 2012 to 2015, the number of U.S. imports of semi-fabricated aluminum products from China grew 115%.
The faltering economic health of China is causing producers to opt for cheaper materials to complete their orders. Less expensive primary aluminum ingot is now becoming the go-to for Chinese aluminum consumers rather than pricier aluminum scrap imported from the United States. The results run deep, costing people their jobs and forcing them to change industries. It's not an overstatement to refer to the situation as an international crisis at this point.
The Closing of Metal Recycling Centers
When the price of metal drops, it becomes much harder to find recyclers. Chicago is one of many cities that have had large scrap recyclers shut down due to the economic state of metal. Those closings specifically resulted in around 400 people being laid off, representative of the scrap recycling industry's worst decline in recent memory. These scrap recyclers are also experiencing squeezed prices when they attempt to sell their metals to steel mills and foundries, due to the fact that scrap metal in the U.S. is down 50% over a year.
Metal substitutes are a persistent cause for the industry's downturn, in specific the overcapacity of iron ore. With tumbling international economies, it's making more sense for the U.S. to up their importation of steel, which renders U.S. steel manufacturing somewhat obsolete. Less domestic production of steel and having more inventory of iron ore is causing the price of metal to drop and metal recycling centers to share in a bleak outlook.
The Domino Effect of Dropping Metal Prices
Recycling scrap from construction sites allows many big projects to contribute less waste to landfills and other trash disposal outlets. The general state of the metal industry has inspired a variety of crime in this regard, such as one man from Troy, NY who was found guilty of a scrap metal investment scheme. He essentially masqueraded as a scrap metal business owner and used investors' funds for personal expenses, preying on the in-flux state of the industry that has many within it concerned.
In addition to the prospect of more crime like this within the industry, the domestic effect on U.S. workers and the economy can be devastating. Assuming recycling centers continue to be shut down and the U.S. continues to increase their importation of steel, there will be less reliance on stateside steel mills. Combine these issues with the China's weakening Yuan, the London Metal Exchange's continuing declines and China's new-found preference for aluminum ingot, and it's apparent why the metal industry is presently weak.
In addition, the suddenly-real prospect of having less recyclers may mean that people are less inclined to recycle. Less recycling centers makes the prospect seem more challenging, after all. This potential environmental harm adds to the growing concerns of global commodities and domestic employment that the metal industry continues to impact in its current state.
Kayla Matthews is an IT journalist and blogger. You can also find her work on The Huffington Post and MakeUseOf.
The views expressed herein are the sole responsibility of the author and do not necessarily reflect those of this website or its editors.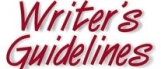 STAY IN THE KNOW
If you've enjoyed this, sign up for our daily or weekly newsletter to get lots of great progressive content.
To View Comments or Join the Conversation: