(
Image
by
Kaboompics
)
Details
DMCA
successful Kickstarter campaign
, a new mini-computer is coming to market. Developed by Next Thing Co., CHIP is advertised as being the world's first $9 computer. That doesn't include a display, an input device or shipping costs, but the fact remains that CHIP is an impressive device for the price.
Hardware and Software
CHIP features a 1GHz processor, 512 MB of RAM and 4 GB of storage. That's the same amount of processing power as a first-generation iPad, with twice as much RAM. CHIP is also tiny. Despite being about the size of a credit card, the device has a micro-USB port for power, a composite output port for a display or speakers and a standard USB port for peripherals.
Optional adapters allow you to link with a display using VGA or HDMI. CHIP can also connect to multiple devices through Bluetooth, and can access the Internet via Wi-Fi. It even has an integrated battery-power circuit designed to accommodate a 3.7v LiPo battery.
Next Thing Co. decided to give CHIP a lightweight Linux-based operating system. Both the hardware and software are open source, so you can modify the device to suit any project. CHIP comes preinstalled with a number of familiar applications, including LibreOffice, Chromium, VLC, Gimp, Inkscape and Audacity.
Potential Applications
A $9 computer has a staggering array of possible uses. The most obvious is that it serves as an option for those who wouldn't be able afford ordinary computers, such as students and teachers in developing countries. Although there's certainly some added cost with displays, keyboards and mice, the computer itself usually represents the bulk of the purchase, and CHIP could almost eliminate that barrier. Although it may seem wholly inadequate compared to modern computers, many people got by using iMac computers in the early 2000s. CHIP is significantly more powerful.
There are some problems that might get in the way of CHIP's success, however. With the increasingly widespread use of smartphones around the world, many Internet service providers are already having difficulties accommodating the need for more bandwidth. CHIP's low cost could put computers in the hands of millions more people, making it more difficult to maintain adequate bandwidth for everyone.
In addition to serving as a cheap substitute for a full-sized computer, CHIP can be integrated into almost any project. Next Thing Co. has made sure that all the design schematics and materials information are freely available online. That makes it easy for users to modify CHIP's hardware in addition to its software. The battery circuit also allows you to use CHIP in projects free from power cords.
Due to its versatility and low cost, CHIP could be used in a variety of instances where developers would normally build the hardware themselves. For example, you could use CHIP to control a robot. The device would accept commands over Wi-Fi and initiate a preprogrammed series of actions. With a simple AI routine, you could even eliminate the need for commands entirely. CHIP could be the brain of an autonomous device such as a Roomba.
The tiny computer could also serve as a mobile Linux platform for hackers and computer experts. In addition to the price tag, the open-source nature of the device makes it an attractive option for those who want to run custom software on the go.
Next Thing Co. is already shipping out the first CHIPs to early backers of the Kickstarter campaign, and will be working to fill orders for its nearly 40,000 backers over the next several months. Although the campaign is no longer active, CHIP will be available for preorder through the Next Thing Co. website at a later date.
Kayla Matthews is an IT journalist and blogger. You can also find her work on The Huffington Post and MakeUseOf.
The views expressed herein are the sole responsibility of the author and do not necessarily reflect those of this website or its editors.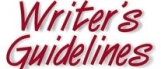 STAY IN THE KNOW
If you've enjoyed this, sign up for our daily or weekly newsletter to get lots of great progressive content.
To View Comments or Join the Conversation: