Created 05/19/2009 - 8:40am

Bloomberg News this morning reports that U.S. Trade Representative Ron Kirk gave a speech yesterday to the U.S. Chamber of Commerce "saying he hopes Congress will approve stalled trade agreements with Panama, Colombia and South Korea within the next year." The good news is that Kirk also noted that Bush-written trade policies are "really a tough sell in this environment."

They certainly should be--our lobbyist-written trade policies have significantly contributed to the economic collapse, hollowing out America's good-paying job base for years. Indeed, just yesterday [1], we see what that means: As the government bolsters domestic automakers, our rigged trade/international economic policies may undermine those efforts by allowing taxpayer cash to subsidize more job outsourcing.

The good news out of Kirk's speech was the fact that he "said negotiators in his office are working 'furiously' on labor and tax issues with Panama." At a time of massive budget deficits, that's an important step--especially when you consider how easy it currently is to hide tax income in a tax haven like Panama. Check out this video from Global Trade Watch [2]--notice that the organization's intern is able to quickly set up a shell corporation to hide tax revenues:



It's important to keep up the pressure on the Obama administration to substantially change the Panama, South Korea and Colombia trade agreements. It's fairly clear that the progressive trade policy changes Obama promised will not come unless that pressure is intense and constant. But if it is intense and constant, I'm increasingly encouraged [3] we can begin moving this seemingly immovable debate forward.

Links:
[1] click here />[2] click here />[3]

David Sirota is a full-time political journalist, best-selling author and nationally syndicated newspaper columnist living in Denver, Colorado. He blogs for Working Assets and the Denver Post's PoliticsWest website. He is a Senior Editor at In These Times magazine, which in 2006 received the Utne Independent Press Award for political coverage. His 2006 book, Hostile Takeover, was a New York Times bestseller, and is now out in paperback. He has been a guest on, among others, CNN, MSNBC, CNBC and NPR. His writing, which draws on his (more...)


The views expressed herein are the sole responsibility of the author and do not necessarily reflect those of this website or its editors.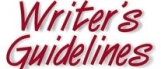 STAY IN THE KNOW
If you've enjoyed this, sign up for our daily or weekly newsletter to get lots of great progressive content.
To View Comments or Join the Conversation: