While electoral politics tends to suck the oxygen out of the room (and apparently out of many people's brains) in these last few weeks before an election, a number of U.S. citizens committed to ending the wars took to the streets this week. Demonstrations in at least 38 cities in the U.S. as well as in some foreign countries -- most notably Code Pink's courageous peace march in Pakistan -- are marking the 11th year anniversary of the longest war in U.S. history.
Veteran Michael Prysner accurately described the heartbreak of the current situation in Afghanistan as a "lost war and pointless mission" that is now sacrificing "life and limb for (nothing but) a slow-motion retreat" for politicians and generals to save face. The broader situation throughout the Middle East appears bleaker still inasmuch as the original congressional Authorization for Use of Military Force (AUMF) that began the war on Afghanistan has been expansively interpreted to now encompass covert "special forces operations", cyber warfare, and drone bombing in at least five other countries. Additionally the recent National Defense Authorization Act even allows indefinite detentions of American citizens.

Naturally, more than a few of us have begun to lose hope in any American politician getting the country out of the wars, quagmires and messes created by other politicians. However, by recalling Lord Acton's immutable principle as well as Eisenhower's warning about the corrosive impact of the Military Industrial Complex, we see that the lower levels of city and state governments are inherently more reachable and less subject to corruption than the higher and more powerful levels of federal government. The notion that more real hope exists at the grassroots, civil society and city council level is being borne out.


Ask yourself and then your city council: "What mostly trickles down: prosperity or austerity?" This week residents of my city (Apple Valley), as in other Minnesota cities and local governing bodies, will ask our city council the following questions:
1) Can we spend trillions on war without cutting essential services on the local level?
2) Tell us about "Community Development Block Grants." Has our city seen cuts?
3) What are the ramifications? How much does the federal government spend on war and how much on local communities in the US?
4) How many local tax dollars have been spent to fund recent wars and an escalating Pentagon budget while local needs go unmet?
At the same time, we will also ask our City Council to consider putting the following draft resolution on their formal agenda:
City councils prove receptive
Undoubtedly there are some mayors and city councilpersons who might want to shrug off the responsibility of connecting these dots despite the fact that their cities and city residents are the ones paying the price of these costly national wars. But it shouldn't be necessary to bring our tents or camping gear to make city officials seriously think about this. Already several major cities around the country including Los Angeles, CA, Philadelphia, PA and Hartford, CT have signed on. The U.S. Conference of Mayors passed a similar resolution in June of 2011. Also, the "Women Legislators' Lobby," including 36 MN women legislators, signed a letter calling for "responsible cuts in military spending."

Yesterday, October 10, 2012, the Saint Paul City Council voted unanimously to pass the resolution calling for a reduction and redirection of military spending back to local communities! The St. Paul City Council joined a statewide week of action during the 11 year anniversary of the Afghan War. This resolution was brought forward by the Minnesota Arms Spending AlternativesProject (MN ASAP). MN ASAP is a non-partisan citizen-based initiative using a simple resolution process to build political support to shift federal spending priorities from war to meeting essential needs. MN ASAP's goal is to build sufficient political power and influence statewide from representatives at all levels of government and from non-governmental organizations and civic groups to effectively demand a shift in priorities from war spending to meeting essential needs.
The group Minnesota Arms Spending Alternatives Project (MN ASAP) is approaching city councils around the state, asking them to connect the dots between federal military spending and cuts to local city council budgets, i.e. Community Development Block Grants, which come from the Federal Discretionary Budget.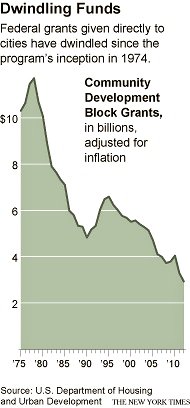 Activists around Minnesota -- in St. Paul, Minneapolis, Eagan, Apple Valley, Mounds View, Circle Pines, Lakeville, and Duluth (so far) -- have been pursuing their council members via email, phone calls, office visits, or by speaking during the public hearing sessions (open microphone sessions). In Minneapolis, a majority of council members have individually endorsed the resolution and it is hoped an official vote will soon be scheduled there. Also noteworthy is the personal endorsement of our resolution by Rep. Keith Ellison who urges the Minneapolis City Council to debate and vote in favor of our resolution.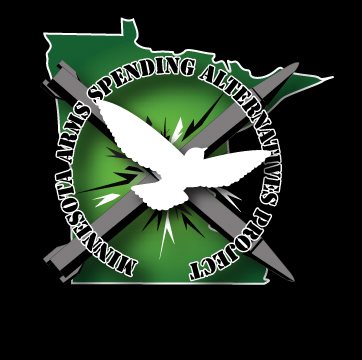 (Co-written with Nathan J. Ness, Director of MN ASAP; originally posted at Huffington Blog.)