The People Lobby
(
Image
by
The Pen
)
Permission
Details
DMCA
/div> Now that the Democrats are talking like they will actually move to reform filibuster abuse, the Republicans are threatening to completely shut down the Senate in vengeful retaliation. Isn't that the status quo? Isn't that why the filibuster must be abolished in the first place?
Stop The Filibuster action page:
http://www.peaceteam.net/action/pnum1104.php
We need a million people to submit the action page above right now calling for an end to the filibuster, or else there is diminishing hope of getting anything else accomplished in the Senate. Already we have more than 10,000 live submissions on this action page, a great start. So let's really crank this one up!
Many think the election is over. To the contrary, the election is just starting. Corporate special interests are pressuring members of Congress right now on how they want them to vote on particular matters, and the turn out is HEAVY. You have heard it said that the squeaky wheel gets the grease. We tell you now that the silent wheel gets the shaft.

We voted for our representatives on an all or nothing basis, relying on mostly vague campaign promises. Where is the guidance to our members of Congress in that on specific issues? We the people must now tell them exactly what we want them to do.
Isn't it time for the People to have a lobby? That is why we have also kicked off a new page for The People Lobby on Facebook.
http://www.facebook.com/peoplelobby
If you are into Facebook, please put out the word that we need a million people to congregate there to organize the citizen direct activism of the future. The first status update there has a link to the action page above. Please talk it up on Facebook.
The most critical thing about Facebook is the SHARING. Liking is good, but only sharing really spreads the word and lights the fire. So go to the Facebook page and be sure to share the action page status post while you are there.
- Advertisement -
For everyone else, we will be working over the holiday on building a new website where you can participate in parallel with the people on the Facebook page, without requiring you to go through Facebook.
- Advertisement -
2 2 1
View Ratings | Rate It
opednews.com
The Pen is a real person, and the creator of UTalk, a revolutionary new internet radio interface, to make advocacy messages as facile and easy as possible. With this goal in mind we pioneered one click action pages in the political realm, now (more...)

The views expressed herein are the sole responsibility of the author and do not necessarily reflect those of this website or its editors.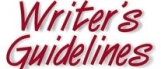 ,

STAY IN THE KNOW
If you've enjoyed this, sign up for our daily or weekly newsletter to get lots of great progressive content.