Expressway To Trade Hell TPP
(
Image
by
The People's Email Network
)
Details
DMCA
>
We got an email chiding us for expressing anger in our last message, wherein we condemned the draft Democratic party platform's non-position on the TPP.
Yeah, well guess what, we, and a LOT of other people, are just beginning to get angry about this. And unless you want #TrumpTheFraud as your next president of the United States, the Democratic party better get a damn clue, and get it fast.
We are not demanding that Hillary Clinton adopt Bernie's position on this. NO . . . we are demanding she adopt her OWN stated position on this, or at least what she led us to believe.
To win the nomination she SAID she could not support the TPP, "from what I know about it." And she waited until the last possible minute to even go that far.
In the first place, what kind of snaky dodge to say was that? Here is someone with all the top secret clearances, who ABSOLUTELY has had full, free and total access to this all along, the very person as Secretary of State most likely to have intimate knowledge of the whole thing, and she wants to play dumb about what's in it? Are you kidding us?!
Is it any wonder we are not allowed to read her big time paid Wall Street speeches, where she no doubt sang the TPP's praises to the moon?
Fine, so she took an opposition position, because otherwise she NEVER could have won the primaries. Because the American people don't want this . . . PERIOD!
So now she appoints to the platform committee a majority of shifty angle shooters who draft language that there is "a diversity of views" about the TPP in the Democratic party.
The only diversity we see is between Hillary's PUBLIC position on this and her SECRET initiative to help grease it for lame duck session passage AFTER the election, so she can say, "Hey, I didn't sign it."
Bernie's reaction to this platform runaround was that he was "disappointed and dismayed," an understatement if we ever heard one. Go to hell, Hillary, for providing cover in YOUR PLATFORM for a handful of Democratic traitors like your corrupt palsy-walsy Wasserman-Schultz, who was one of the deciding votes for Fast Track for this, to conspire with the Republican party to sneak this through after it is too late to hold any of them immediately accountable.
Yeah, you betcha, we're angry.
This is an election that should be a laydown against the most appallingly uninformed, reckless and just plain offensive nominee the Republican party has ever had. The Democrats ought to mop the floor with him, and win back both chambers of Congress at the same time. And instead they are bending over as far as they can to blow it all out their rear ends.
Yeah, you betcha, we're angry.
The ignorant demagogues just won in the formerly "United" Kingdom. They can kiss Scotland goodbye, we'll tell you that much, who already nearly seceded themselves once recently, and Northern Ireland may not be far behind. Their currency has collapsed and the regrets and recriminations are already in high gear. There is even serious talk of a revote.
Can't happen here? Just you watch. And there will be no revote of a presidential election.
It is especially critical for you to submit all the social media sharing links where you are active, even if you have already submitted the action page. And here all are.
And after you submit the action page, feel free to request one of our "Expressway To Trade Hell TPP" bumper stickers. Of you can get one directly from this page for a contribution of any amount.
(Article changed on June 28, 2016 at 20:23)
The Pen is a real person, and the creator of UTalk, a revolutionary new internet radio interface, to make advocacy messages as facile and easy as possible. With this goal in mind we pioneered one click action pages in the political realm, now (more...)

The views expressed herein are the sole responsibility of the author and do not necessarily reflect those of this website or its editors.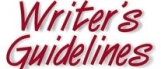 STAY IN THE KNOW
If you've enjoyed this, sign up for our daily or weekly newsletter to get lots of great progressive content.
To View Comments or Join the Conversation: