Reprinted from Wallwritings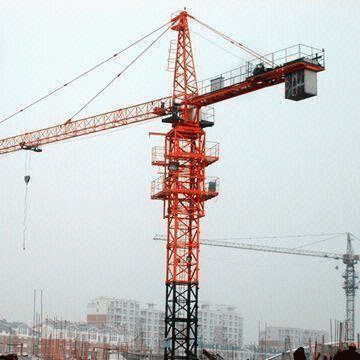 (
Image
by
Global Sources
)
Details
DMCA
>
So obsessed is U.S. media with this year's headlong dash for the White House, that Israel's increase in settlement construction has gone by us like a snake sliding into a backyard recycling bin.
The Paris-based news agency, AFP reported from Jerusalem this week that "the number of West Bank settlements Israel plans to build... has more than tripled ...in the first quarter of 2016 compared to the same period last year."
Israeli-based Peace Now, a settlement watchdog, said in a statement "that between January and March, projects for 674 housing units passed at least one of the steps in the planning approval process, up from 194 in the first quarter of 2015."
The absence of media attention to such a development is no surprise. The mainline media narrative on Israel/Palestine is already conditioned to treat Israel as a 51st U.S. state, surrounded by "terrorists."
With attention directed more than usual to a domestic conflict between and within two political parties, what happens in Israel/Palestine stays in Israel/Palestine. Local U.S.conflicts are better copy especially if they involve name calling and ugly innuendos.
It is not just the settlements. At the end of March, Israel's Knesset, voted in favor of a "Suspension Law" designed "to allow lawmakers to suspend an elected member of the Knesset (MK) with a three-quarters majority."
The impact of this Israeli law on American readers/viewers slides by virtually unnoticed as our major media focuses on the imbroglio between Clinton, Sanders, Trump and Cruz.
In sports writing parlance, the winner who enters the White House in January, 2017, will have won "dirty."
Benjamin Netanyahu arrives for Likud Party meeting
(
Image
by Online videos from Israel, Middle East & Jewish World, Channel: Online videos from Israel, Middle East & Jewish World)
Details
DMCA
Does any of the following sound familiar to situations confronted on American campuses, church law-making bodies and political elections?
Israeli PM Benjamin Netanyahu said at an Likud Party meeting, the law is "meant to remove MKs [members of the Knesset] who stand against Israel and for terrorism."

Under the new law, the grounds for suspension of an MK member would "include negating the existence of the State of Israel as a Jewish and democratic state, inciting racism, and supporting armed struggle by a hostile state or a terrorist organisation against the State of Israel."
The Knesset "suspension law" is designed to remove any MK member who dares to speak, or act, in what Israeli law deems "is against Israel and for terrorism."
According to Israeli sources, the "suspension bill originated" after three Israeli-Palestinian MKs from the Balad Party visited families of Palestinians killed during attacks against Israelis.
The same sources "allege" that the Israeli-Palestinian MKs wanted to give their condolences to the families for the death of their sons. That is, to be polite, pure baloney.
(Note: You can view every article as one long page if you sign up as an Advocate Member, or higher).