Reprinted from al-araby
>
Analysis: The funding, political influence and media clout of Washington's Israel lobby will be key for candidates in next year's US election - but who does this relationship benefit?
With potential candidates for next year's US presidential elections starting to declare their hand, the chief donors on both sides of the political divide appear to have one issue uppermost in mind: Israel.

Among Republican hopefuls, there has been especially intense pressure to prove their unwavering support for the right-wing Israeli prime minister, Binyamin Netanyahu.

Reports this week suggested that one leading contender, Jeb Bush, brother of former President George W Bush, had become an early casualty among Republicans trying to prove their pro-Israel credentials.


The National Review
reported
that Bush was considered "a dead man politically" after losing the backing of the Republican party's kingmaker, billionaire casino magnate Sheldon Adelson.
Adelson is said to have been infuriated by comments from Bush's foreign policy adviser, James Baker, a former US secretary of state. Baker
criticized Netanyahu
in March at the annual conference of J-Street, a liberal Israel lobby group.
Key donors to the Republican and Democratic camps have grown increasingly concerned about deteriorating US-Israel ties following repeated clashes between Barack Obama's White House and Netanyahu's administration.
Relations hit an unprecedented low in early March, when Netanyahu outraged the White House by engineering -- with Republican help -- an address to the US Congress to try to scupper talks between major world powers and Iran over its nuclear program.
The White House has said a deal with Tehran is a key plank of its Middle East policy.
Two weeks later, Netanyahu decisively won an Israeli general election that could see him in power for the next four years or longer.
Concerned by US-Israel ties


Although Congress is widely regarded as supportive of Israel, the growing diplomatic rupture between Netanyahu and Obama appears to have become a motivating factor among major donors in the upcoming presidential race.
According to analysts, the key bankrollers of both the Republican and Democratic campaigns want to make sure Netanyahu faces a much easier ride with Obama's successor.
Clashes with the White House have centered on the Israeli prime minister's intransigence on Palestinian statehood and his confrontational stance towards Tehran.
The influence of billionaire donors on the positions of presidential hopefuls has grown rapidly in recent years as the sums they are allowed to invest in campaigns have swollen dramatically.
Politico, an online site dedicated to US politics, called this the "new big-money political landscape,"
arguing that
"a handful of donors can dramatically alter a campaign with just a check or two."
(Note: You can view every article as one long page if you sign up as an Advocate Member, or higher).
Jonathan Cook is a writer and journalist based in Nazareth, Israel. He is the 2011 winner of the Martha Gellhorn Special Prize for Journalism. His latest books are "Israel and the Clash of Civilisations: Iraq, Iran and the Plan to Remake the Middle East" (Pluto Press) and "Disappearing Palestine: (more...)

The views expressed herein are the sole responsibility of the author and do not necessarily reflect those of this website or its editors.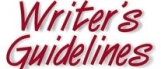 STAY IN THE KNOW
If you've enjoyed this, sign up for our daily or weekly newsletter to get lots of great progressive content.
To View Comments or Join the Conversation: