Articles Listed By Date List By Popularity
Page 1 of 4 First Back Next 2 3 4 View All
Wednesday, May 16, 2018 (4 comments)

West's failure to act will be cause of the next Gaza massacre Netanyahu's grin said it all. As he mouthed platitudes about "Middle Eastern peace," he finally had Washington's blessing for all of Jerusalem as Israel's capital. But politics is about more than power -- it's about imagery too. The champagne-quaffing in Tel Aviv and Jerusalem while Gaza drowned in blood left a profoundly sour taste in the mouth.
Sunday, May 13, 2018 (7 comments)

Western leaders betrayed Palestinians 70 years ago. There is no sign that is about to change Israel has been crafting a dishonest counter-narrative ever since the Nakba, one that historians scouring the archives have exploded. The only legitimate struggle for Palestinians, it seems, is keeping quiet, allowing their lands to be plundered and their children to be starved.
Friday, May 11, 2018 (4 comments)

At 70, Israel more than ever deserves a cultural and academic boycott For 70 years, Israel has been expanding a process of canonization and ethnic cleansing of Palestinians, while Western leaders have turned a blind eye. In fact, through economic, diplomatic and military support, Western governments have actively abetted Israel in dispossessing Palestinians.
Sunday, May 6, 2018 (4 comments)

2018: When Orwell's 1984 Stopped Being Fiction Liberal, watchdog-style journalism is designed to disorientate the reader in Orwellian -- or maybe Lewis Carroll -- fashion, inverting the world of reality. The reader is primed for a disclosure, a secret, and then is spoon-fed familiar government propaganda: that the tentacles of a Russian octopus are everywhere, that the Reds are again under our beds -- or at least, poisoning our door handles.
Sunday, April 29, 2018 (2 comments)

The battle for Syria's skies will see a move from proxy clashes to direct ones Mike Pompeo, the hawkish new US Secretary of State, is due in Jerusalem on Sunday to discuss the fate of the 2015 nuclear accord with Iran, due for renewal next month. Israel hopes the US will tear up the deal, allowing sanctions to be intensified and forcing Iran to concentrate on its diplomatic woes and mounting protests at home rather than project its influence into Syria.
Thursday, April 19, 2018 (1 comments)

"A place I do not recognize": Palestinians mark 70 years of Israeli injustice Israel keeps no public records, but it is believed that nearly a quarter of Israel's Palestinian minority are internal refugees or descended from them. Israeli law even provides them with a special, Orwellian designation as "present absentees" -- present in Israel, but absent from their villages. They have been stripped of any right -- even as Israeli citizens -- to reclaim their property or return to their lands.
Tuesday, April 17, 2018 (3 comments)

Robert Fisk rips away excuses for air strike on Syria Fisk's report shows that there is a highly credible alternative explanation for what happened in Douma -- one that needs to be investigated. Which means that an attack on Syria should never have taken place before inspectors were able to investigate and report their findings. The US-UK-France launched air strikes hours before the UN inspectors were due to begin their work in Syria, thereby pre-empting it.
Sunday, March 18, 2018 (2 comments)

Israel has accelerated its annexation of the West Bank from a slow creep to a run The US is preparing to move its embassy from Tel Aviv to Jerusalem in May, not only pre-empting a final-status issue but tearing out the beating heart from a Palestinian state. The thrust of US strategy is so well-known to Palestinian leaders -- and in lockstep with Israel -- that Palestinian President Mahmoud Abbas is said to have refused to even look at the peace plan recently submitted to him.
Sunday, March 4, 2018 (5 comments)

The lies and self-deceptions at work within Israel's "moral" army A half-century of occupation has not only corrupted generations of teenage Israeli soldiers who have been allowed to lord it over Palestinians. It has also created an industry of lies and self-deceptions to ensure that the consciences of Israelis are never clouded by a moment of doubt that maybe their army is not so moral after all.
Wednesday, February 28, 2018

Money, not the protection of Palestinian Christians, was at the root of Holy Sepulchre protest Christian leaderships are at least in part to blame for opening up a Pandora's box on land matters in Jerusalem and elsewhere. They have treated their extensive holdings, much of it land and property entrusted to them by Palestinian Christians and overseas pilgrims, as chips in a game of real-estate poker. Israel has been looking for a chance to raise the stakes.
Monday, February 19, 2018 (1 comments)

Benjamin Netanyahu's ruthless instinct for political survival remains undimmed The allegations against the Israeli Prime Minister continue to mount, but it is unlikely he will go quietly, writes Jonathan Cook. Netanyahu's scandals have split Israeli society down the middle. While thousands have turned out to march against Mr Netanyahu, his core electorate is still behind him.
Tuesday, February 13, 2018

The UK's Hidden Hand in Julian Assange's Detention Assange is still holed up in the embassy, at great risk to his physical and mental health. Last year Sweden dropped an investigation that in reality it had not actually been pursuing for more than four years. The UK (read US) authorities have a new, even less credible pretext for continuing to hold Assange: because he "skipped bail." Apparently the price he should pay for this is more than five years of confinement.
Monday, February 5, 2018 (3 comments)

Fourteen-year-old Ghada was the latest victim of Israel's dehumanizing machine What crushes Palestinian spirits is not just the calculated malevolence of Israel's occupation authorities as they kill and imprison Palestinians, seal them in ghettos, steal land and demolish homes. It is also the system's casual indifference to their fate. Palestinians are viewed as numbers and bodies rather than human beings.
Sunday, January 21, 2018 (2 comments)

Why is the Israeli army suddenly concerned about Gaza? For years, Gaza has been on the brink of collapse. Jonathan Cook looks at the troubling reasons behind a sudden uptick in interest by the Israeli military
Monday, January 8, 2018 (3 comments)

Ahed Tamimi's arrest sheds a disturbing light on how children are targeted by Israel Sixteen-year-old Ahed Tamimi was charged last week with assault and incitement after she slapped two heavily armed Israeli soldiers as they refused to leave the courtyard of her family home in the West Bank village of Nabi Saleh, near Ramallah. Her mother, Nariman, is in detention for filming the incident. The video quickly went viral.
Tuesday, December 19, 2017 (2 comments)

Palestinian rage will rise to the surface in time The US policy change on Jerusalem has been a hammer blow to the three main pillars supporting the cause of Palestinian statehood: the Palestinian Authority, the European Union and the Arab states. The undercurrents of Palestinian rage chiefly swirl below the surface. But they will rise in time, and the consequences of Mr Trump's deed will become all too apparent.
Sunday, December 10, 2017 (2 comments)

How will US Jerusalem move affect Israel's far right? Few have factored in the likely effect of Trump's new Jerusalem policy on the Israeli public, which has been shifting steadily to the right for most of the past two decades. The city and its contested holy sites have gained an increasingly powerful religious and national symbolism for many Israeli Jews.
Tuesday, December 5, 2017 (20 comments)

The row over Jerusalem gives American Jews a tough choice The Netanyahu government, it seems, prefers as allies Christian evangelicals and the US alt-right, which loves Israel as much as it appears to despise Jews. Israel is plotting a future in which American Jews will have to make hard choices. Can they continue to identify with a state that openly turns its back on them?
Sunday, December 3, 2017

In age of forest fires, Israel's law against Palestinian goats proves self-inflicted wound for Zionism Five years after he bought Sycamore ranch, Sharon created the "Green Patrol," a paramilitary unit of the Israel Nature and Parks Authority, whose tasks included seizing and slaughtering the Bedouin's black goats. Faced with the scientific evidence and the threat of more fires, Ariel has climbed down. "Goats are an important factor in fire prevention, and we want to encourage the act of grazing," he now says.
Thursday, November 23, 2017 (1 comments)

From an open internet, back to the dark ages The existing rules of "net neutrality" are already failing progressives and dissidents. If the changes are approved next month, internet service providers (ISPs), the corporations that plug us into the internet, will also be able to decide what we should see and what will be out of reach.
Tuesday, November 21, 2017 (3 comments)

Syria, "Experts" and George Monbiot Although the attack on the "nuclear reactor" occurred a decade ago, there are pressing lessons to be learned for those analyzing current events in Syria. The IAEA failed to disclose the fact that it was certain the building was not a nuclear plant, allowing the fabricated narrative to be spread unchallenged. It abandoned science to bow instead to political expediency.
Monday, November 13, 2017 (2 comments)

What the Priti Patel scandal tells us about the dark operations of the UK's powerful Israel lobby There is growing hysteria about foreign interference in US and European politics. Is it not time for western states to show as much concern about the malign influence of Israel's lobbyists as they do about Russian hackers?
Friday, November 10, 2017

UK minister forced to resign over secret Israel meetings as questions continue to swirl It is worth remembering that Israel, its still-powerful neocon allies in Washington and the Saudi regime are angling for the Israeli army to reverse the decisive gains Assad and his allies have made in taking back control of Syria in recent months.
Wednesday, November 1, 2017

Balfour Declaration: how Britain broke its feeble promise to Palestinians In occupied East Jerusalem, Palestinians are denied all national and institutional representation. And in the West Bank, the powers of the Palestinian Authority -- supposedly the Palestinians' fledgling government -- extend no further than acting as a security contractor for Israel and carrying out municipal services like garbage collection.
Monday, October 23, 2017 (1 comments)

Israel maintains robust arms trade with rogue regimes Israel has not divulged details of its ties to Myanmar's military government, but public records show that it has sold the military there armed patrol boats, guns and surveillance equipment. Myanmar's special forces have also been trained by Israelis.
Thursday, October 19, 2017 (2 comments)

Harvey Weinstein and the politics of Hollywood The Weinstein story perfectly illustrates how politically disempowering identity politics can be. It should hardly surprise us that a rich man who had the ability to give desperate young women a shot at stardom preyed on them. The Hollywood employment system is capitalism in microcosm, at its rawest and most naked.
Monday, October 16, 2017 (1 comments)

The real reasons Trump is quitting Unesco Unesco's responsibility is not to safeguard the occupation or bolster Israel's efforts at Judaization. It is there to uphold international law and prevent Palestinians from being disappeared by Israel. The US is not an "honest broker" of a Middle East peace. Rather it is the biggest obstacle to its realization.
Thursday, October 5, 2017

As battle rages in UK Labour Party, Moshe Machover expelled after asserting "Anti-Zionism does not equal anti-Semitism" Over the past 18 months the British Labour party has been beset by a moral panic. According to pro-Israel activists in Labour, there has been a surge of anti-semitism in the party since Jeremy Corbyn became leader two years ago. Corbyn has broken with decades of party policy by placing a much stronger emphasis on the need to end Israel's oppression of the Palestinians.
Tuesday, October 3, 2017

How Kurdish independence is central to Israel's plans to reshape the region The unravelling of Britain and France's map of the region would likely lead to chaos of the kind that a strong, nuclear-armed Israel, with backing from Washington, could richly exploit. Not least, yet more bedlam would push the Palestinian cause even further down the international community's list of priorities.
Sunday, October 1, 2017 (2 comments)

Trump, "Fake News" and the War on Dissidents What Trump and his followers have done is appropriate the linguistic veneer of media criticism, without its intellectual substance, to justify their hyper-selfish agenda. By "fake news," Trump means those who disagree with him and his political program. That is not what the progressive left means. Their goal is to identify when and how the news is misrepresented by the corporate media, and whose interests are being served.
Friday, September 22, 2017

The growing affinity between Netanyahu's Israel and the West's far-right is hardly surprising The affinity between Netanyahu's Israel and the West's far-right is understandable. Both detest a human rights discourse they have yet to crush. Both mobilize their supporters with dog-whistle Islamophobia. Both prefer militarized, fear-based societies and both share an obsession with Jew hatred.
Tuesday, September 12, 2017

Criminal indictments loom large for Israeli PM According to reports in Israeli media, police sources believe the way the Netanyahus ran their official residence reflected a pattern of behaviour. In one of the other corruption scandals, the pair are suspected of receiving gifts from wealthy businessmen worth hundreds of thousands of dollars, including jewellery, pink champagne and luxury cigars.
Thursday, August 31, 2017

Israel is getting creative at countering its demographic disadvantage, but it may be too little, too late In killing hopes of Palestinian statehood, Mr Netanyahu has made public his intention to realise the one settler-state solution. Naftali Bennett, Mr Netanyahu's chief rival in the government, is itching to ignore international sentiment and begin annexing large parts of the West Bank.
Sunday, August 6, 2017 (1 comments)

Netanyahu alarms Palestinians with talk of land swap Netanyahu made public his adoption of the long-standing and highly controversial plan of his far-right defence minister, Avigdor Lieberman. This would see borders redrawn to allow Israel to annex coveted settlements in the West Bank in exchange for stripping hundreds of thousands of Palestinians of their Israeli citizenship and reassigning their communities to a highly circumscribed Palestinian state.
Wednesday, August 2, 2017

Jodi Rudoren says Palestinians experience "apartheid" -- but not in NYT Reporters covering Israel and Palestine are systematically targeted by Israel lobbyists in an attempt to pressure them and their papers into self-censorship. The goal is to skew the coverage to make Israel look much better than it would otherwise, and the Palestinians much worse.
Tuesday, July 11, 2017 (1 comments)

Israel's ever-more sadistic reprisals help shore up a sense of victimhood This endless heaping of insult upon injury for Palestinians is possible only because the west has indulged Israel's wallowing in victimhood so long. It is time to prick this bubble of self-delusion and remind Israel that it, not the Palestinians, is the oppressor.
Tuesday, July 4, 2017

Marwan Barghouti and the Battle of the Empty Stomachs Israel's treatment of Palestinian prisoners has significantly deteriorated in recent years, with only cursory objections from the International Committee of the Red Cross. A surge in Palestinian inmate numbers over the past 18 months -- to 6,500 detainees -- has brought the prison population to levels not seen since the early years of the second intifada, some 15 years ago.
Saturday, July 1, 2017 (10 comments)

After Sy Hersh's Bombshell Investigation, Why Won't Media Tell the Real Story of Trump's Military Strike in Syria? Any publication that has covered either the White House-Pentagon threats or the rehashing of the OPCW report and has not mentioned Hersh's revelations is writing nothing less than propaganda in service of a western foreign policy agenda trying to bring about the illegal overthrow of the Syrian government. And so far that appears to include every single U.S. and UK mainstream newspaper and TV station.
Tuesday, June 27, 2017

Israel's efforts to hide Palestinians from view no longer fools young American Jews Increasingly, American Jewry is becoming polarized, between an older generation whose ignorance allows them to advocate unthinkingly for Israel and a young generation whose greater knowledge has brought with it a sense of responsibility. In an ever-more globalized world, this trend is going to intensify.
Thursday, June 15, 2017

Netanyahu wants the UN out of the way to be able to achieve his objective Washington has long pampered Israel, giving it millions of dollars each year to buy weapons to oppress Palestinians, and using its veto to block UN resolutions enforcing international law. With Mr Trump in the White House, a crisis-plagued Europe ever-more toothless and the Arab world in disarray, Mr Netanyahu wants to seize this chance to clear the UN out of the way too.
Friday, June 9, 2017

The Facts Proving Jeremy Corbyn's Election Triumph Corbyn turned around the electoral fortunes of the Labour party more than any other party leader in 70 years. And unlike Blair, he's done it without making back-room deals with big business to eviscerate his party's economic and social programs.
Monday, June 5, 2017 (1 comments)

Why the London Terror Attack Happened Now Those behind the London attack -- whether those carrying it out or those dispatching the terrorists -- want to have an effect. Terrorism is the use of indiscriminate violence for political ends. It has a logic, even if it is one we mostly do not care to understand.

Wednesday, May 17, 2017 (1 comments)

How Israeli schools help sabotage peace prospects Jonathan Cook says that Israel's intolerant education system is losing the battle to educate for peace and reconciliation

Tuesday, March 7, 2017

Israel: where vision and reality violently diverge Israel is denying entry not only to Arabs and would-be record breakers. And it is deporting not just those such as migrant workers and African asylum seekers who might pollute the Jewish state with non-Jewish genes. Now it is openly targeting Jews whose politics do not align with the far-right government of Mr Netanyahu.
Wednesday, February 22, 2017 (1 comments)

Trump's clarifying moment for Israel and Palestinians The one-state option mooted by Mr Trump will resonate with both Israelis and Palestinians because it reminds each side of their historic ambitions. It is a supremely clarifying moment. Each side must now define what it really wants to fight for: a fortress for their tribe alone, or a shared homeland ensuring rights and dignity for all.
Wednesday, February 15, 2017

US-Israel relations: Is Trump backing down? Netanyahu will follow the pattern he used with Obama: declare support for limited Palestinian statehood, reiterate that settlements are not an obstacle to peace, and require the Palestinians to recognize Israel as a Jewish state. He is also likely to demand Israeli "security supervision" over the Palestinians for many years, claiming it is necessary to prevent the emergence of radical Islamic groups in the West Bank.
Monday, February 13, 2017

Trump and Israel: Flashpoint of Jerusalem hangs over White House meeting Since Israel occupied East Jerusalem in 1967, it has moved more than 200,000 Jewish settlers into the Palestinian part of the city, and sought to cut off the Palestinian population from the West Bank by building a separation wall.
Wednesday, February 8, 2017

Land law is final nail in the two-state solution coffin International law is clear that an occupying power can take land only for military needs. Israel committed a war crime in transferring more than 600,000 Jewish civilians into the occupied territories.
Saturday, February 4, 2017

Netanyahu scandals reflect corruption at the heart of Israeli society The next question for Netanyahu is whether he will step down if indicted. He should, if Olmert's example is followed. But his officials are citing a 1993 high court ruling that allows a cabinet minister under indictment to remain in office. Certainly if Netanyahu chooses to stay on, his decision would be appealed to the court again. However, the judges may be reluctant to oust a sitting prime minister.
Monday, January 23, 2017 (4 comments)

Palestinians will need more than unity to save them Israel's deputy attorney general, Dana Zilber, was this month stripped of her authority over law enforcement in the West Bank after attempts to rein in the settlers. The readying of the infrastructure of annexation will only accelerate under the blind eye of a Trump administration. Palestinians will need more than grudging unity to withstand the birth of the new order.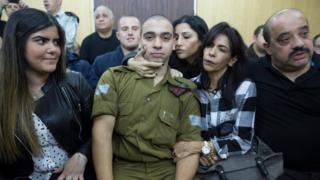 Wednesday, January 11, 2017

Fury at Azaria verdict is Israel's Trump moment Israel's new army is no longer even minimally restrained by concerns about the army's "moral" image or threats of international war crimes investigations. It cares little what the world thinks, much like the new breed of politicians who have thrown their support behind Azaria.

Sunday, December 18, 2016 (5 comments)

Clinton's defeat and the "fake news" conspiracy For good or bad, the US has operated an inherently unrepresentative electoral college since the 18th century. That has provided plenty of time to demand electoral reform. Concern about the electoral college now, only because it elected Trump, is simply ugly partisan politics, not political principle.

Wednesday, December 14, 2016

In the West Bank, Israel's "charity" comes at a price Israel's tourism video is designed to reverse the Oslo accords, which held out a false promise two decades ago that the Palestinians would one day enjoy statehood and self-determination. Israel's micromanagement of the territories is now such that it is even taking responsibility for attracting visitors to Palestine.
Monday, November 28, 2016

The fantasy at the center of Israel's "muezzin bill" The "muezzin bill" does not arrive in a politically neutral context. The extremist wing of the settler movement championing it has been vandalizing and torching mosques in Israel and the occupied territories for years. The new bill follows hot on the heels of a government-sponsored expulsion law that allows Jewish legislators to oust from the parliament the Palestinian minority's representatives if they voice unpopular views.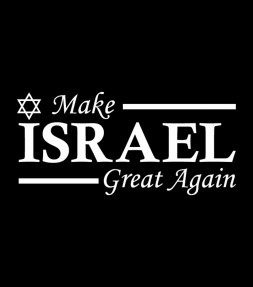 Tuesday, November 15, 2016

Trump may kill Netanyahu with kindness The creation of a Greater Israel could damage Israel by reframing the Palestinian struggle as a fight for equal rights in a single state. Comparisons with earlier struggles, against South African apartheid and Jim Crow in the US deep south, would be hard to counter.
Wednesday, November 9, 2016 (27 comments)

American liberals unleashed the Trump monster The reason Trump is heading to the Oval Office is because the Democratic party rigged the primaries to ensure that a candidate who could have beaten Trump, Bernie Sanders, did not get on the ticket. You want to blame someone, blame Clinton and the rotten-to-the-core Democratic party leadership.
Monday, November 7, 2016 (21 comments)

No, Hillary Clinton is not less evil than Trump Unless progressive Americans show they are prepared to vote out of conviction, not out of necessity, the Democratic party will never have to take account of their views. It will keep throwing up leaders -- in different colors and different sexes -- to front the tiny elite that runs the US and seeks to rule the world. It is time to say no -- loudly -- to Clinton, whether she is the slightly lesser-evil candidate or not.
Wednesday, November 2, 2016

Western leaders grow deaf to Israeli abuses While Israel exercises ever more physical power over Palestinians, its moral credit is running out with foreign audiences, who have come to understand that the occupation is neither benign nor temporary. The rise of social media has accelerated that awakening, which in turn has bolstered grassroots reactions such as the boycott (BDS) movement.
Tuesday, October 18, 2016 (3 comments)

How Israel seeks to erase the region's history Prime minister Benjamin Netanyahu has been drafting a basic law defining Israel as belonging to a globalized "Jewish nation," not the country's citizens. And he insists that peace talks take place only once the Palestinians under occupation recognize Israel as such a Jewish state -- a condition that, once viewed as risible, has now been adopted by Washington.
Monday, September 19, 2016

Palestinians lose in US military aid deal with Israel The clearest message from Israel's new aid package is one delivered to the Palestinians: Washington sees no pressing strategic interest in ending the occupation. It stood up to Mr Netanyahu over the Iran deal but will not risk a damaging clash over Palestinian statehood.