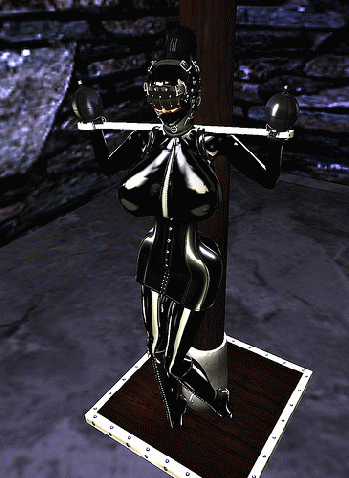 Once you have convinced people that they are not free in the most profound sense, the rest is child's play. Convinced that they are puppets, they become puppets to be played. Who would want to get people to believe they were not free?

(

Image

by

Jemma Latex fan

)

Details DMCA

By Edward Curtin From edwardcurtin.com

"since grasping the present from within is the most problematic task the mind can face."---Frederic Jameson

Have you ever seen a photograph of yourself from the past and laughed or grimaced at the way you were dressed or your hair style? It's a common experience. But few people draw the obvious conclusion about the present: that our present appearance might be equally laughable. The personal past seems to be "over there," an object to be understood and dissected for its meaning, while the present seems opaque and shape-shifting -- or just taken-for-granted okay. "That was then," says the internal voice, "but I am wiser now." Historical perspective, even about something as superficial as appearance, rarely illuminates the present, perhaps because it makes us feel ignorant and unfree.

This is even truer with political and social history.

In recent years there has been a spate of books and articles detailing the CIA's past Cold War cultural and political propaganda efforts, from the creation of the Congress for Cultural Freedom (CCF) with its string of magazines, to its collaboration with many famous writers and intellectuals, including Peter Matthiessen, George Plimpton, Richard Wright, Irving Kristol, et al., and its penetration and working relationships with so many publications and media outlets, including The New York Times, the Paris Review, Encounter, etc. These expose's show how vast was the CIA's propaganda network throughout the media and the world, and how many people participated in the dirty work.

Joel Whitney, in his recently published book, Finks: How the CIA Tricked the World's Best Writers (the word "tricked" ignores the eager accomplices), tells this scandalous story in illuminating detail. His account informs and nauseates simultaneously, as one learns how the CIA penetrated NGOs, television, universities, magazines, newspapers, book publishing, etc., finding willing collaborationists everywhere - scoundrels eager to spy on and betray even their friends as they deceived the public worldwide; how well-meaning leftist writers such as Ernest Hemingway and Garcia Marquez were tricked into lending their names and work to propaganda publications; how leftists were set against leftists in an elaborate effort to sow paranoia and confusion that could be used to put the Soviet Union in the worst possible light; and how many front organizations were created to secretly funnel money to support these endeavors and make and break careers. The story makes your skin crawl.

But that was then. What about now? Whitney doesn't say, presumably because he doesn't know; doesn't have documentary evidence to name names. This is not a criticism. He does say that "we understand vaguely that our media are linked to our government still today, and to government's stated foreign policy," and he wonders if the ideology that drove the CIA's past endeavors "remains with us. (I am reminded of Emerson's words: "What you do (or don't) speaks so loudly that I cannot hear what you say."). Despite his use of tepid language about the present, especially that word "vaguely," it seems that Whitney thinks similar propaganda activities are going on today, which is why a blurb for Finks at his publisher's website (OR Books) and at amazon.com by James Risen of the New York Times, who has written two books about the CIA, strikes such an odd note. It reads:

It may be difficult to believe that the American intellectual elite was once deeplembedded with the CIA. But with Finks, Joel Whitney vividly brings to life the earlydays of the Cold War, when the CIA's Ivy League ties were strong, and key Americanliterary figures were willing to secretly do the bidding of the nation's spymasters.

"Difficult to believe." For whom?

"Once." When? In the bad old days?

"When the CIA's Ivy League ties were strong." Does the CIA now recruit from community colleges?

Are these the good old days? Such language usage makes one wonder: is it just a quickly scribbled blurb or carefully chosen words?

The Future is Now

(Note: You can view every article as one long page if you sign up as an Advocate Member, or higher).