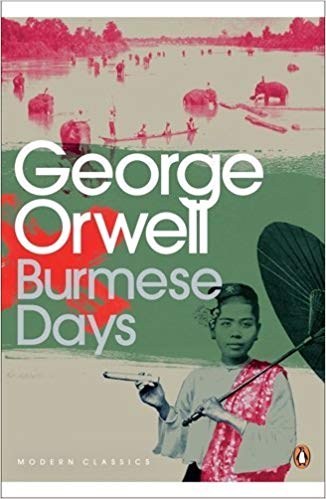 Burmese Days
(
Image
by
George Orwell
)
Details
DMCA
"In any town in India," writes George Orwell in Burmese Days, "the European Club is the spiritual citadel, the real seat of the British power, the Nirvana for which native officials and millionaires pine in vain. It was doubly so in this case, for it was the proud boast of Kyauktada Club that, almost alone of Clubs in Burma, it had never admitted an Oriental to membership"
Thus, Orwell gives brick-and-mortar shape to the psychology of the ruler-ruled relationship that was the Raj, where a couple of hundred thousand British soldiers controlled teeming millions. He emphasises the stuffiness of the Club by locating it right on the edge of the Irrawady river:
"Beyond the Club, the Irrawaddy flowed huge and ochreous glittering like diamonds in the patches that caught the sun..."
There are only seven Europeans at Kyauktada, and four thousand locals, including several hundred Indians, and "a few score Chinese". Among the former is Dr. Veraswami; among the latter is U Po Kyin, Sub-divisional Magistrate of Kyauktada. U Po Kyin's ambition is to destroy the honest doctor; the doctor wants to join the club, since it would make him invincible against the machinations of U Po Kyin. As the good doctor explains to our anti-hero Flory, "And you do not know what prestige it gives to an Indian to be a member of the European Club. In the Club, practically he is a European."
The members naturally object to having a 'n-word' in their midst. "He's asking us to break all our rules and take a dear little n-word-boy into this Club."
Dr. Veraswami's admiration for the British is pathetic. "Dr Veraswami had a passionate admiration for the English, which a thousand snubs from Englishmen had not shaken. He would maintain with positive eagerness that he, as an Indian, belonged to an inferior and degenerate race." Flory and the doctor have a regularly comic conversation, in which the Englishman knocks down the English and Veraswami defends them.
(Note: You can view every article as one long page if you sign up as an Advocate Member, or higher).