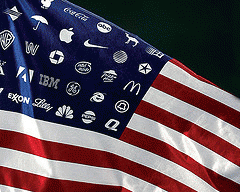 (
Image
by
Owner Unknown
)
Details
DMCA
The following proposed amendment to the U.S. Constitution is something that will take time to take effect. Since this nation has slipped into a government owned by corporate powers, I see no other option. This amendment offered by Senator Bernie Sanders (I-VT) seems to be the only shot we have at destroying corporate influence on the politics of this nation. Our Senators and Representatives are being bought like cattle. They only exist to run for another term. Professional politicians in Washington are doing nothing to advance this nation.
Senate bill S1867, the Military Defense Budget bill that proclaims America is a "Battlefield" on the war on terror, like the war on drugs that will never end. This bill gives the military the authority to round up suspected terrorists and to put them in indefinite detention until the end of this "War on Terror", this includes American citizens. The ACLU has a petition against this evil bill. You can find their petition at ACLU.org.
I present you with Sen. Sanders proposed Amendment.
JEN11E13 S.L.C.
112TH CONGRESS
1ST SESSION S. J. RES. ll
Proposing an amendment to the Constitution of the United States to expressly
exclude for-profit corporations from the rights given to natural persons
by the Constitution of the United States, prohibit corporate spending
in all elections, and affirm the authority of Congress and the States
to regulate corporations and to regulate and set limits on all election
- Advertisement -
contributions and expenditures.
IN THE SENATE OF THE UNITED STATES
llllllllll