(
Image
by
Random House
)
Details
DMCA
>
At college in New York City in the 1960s, I attended a large church in Harlem where parishioners had organized clubs named for states in the South where they had once lived. Isabel Wilkerson's exquisitely rendered history of African-Americans shaking the dust off their feet and quietly leaving southern towns in search of "warmer suns" in northern and western states focuses on three people as she relates the vast phenomenon called the Great Migration.
As Chicago bureau chief of the New York Times, Wilkerson became the first African-American woman to win the Pulitzer Prize. She weaves a tapestry that is both enchanting and fearsome: "The night clouds were closing in on the salt licks east of the oxbow lakes along the folds in the earth along the Yalobusha River." A sharecropper's wife has "doled out in secret the old stools, the wash pots, the tin tub, the bed pallets." With her husband and two children, she slips into the night train out of Mississippi in 1937 and rides north to Wisconsin.
A fruit picker climbs the colored side of the stairs onto a train leaving Florida in 1945, bound for New York. A surgeon with military medals, points his elegant Buick Roadmaster northwest from Louisiana in 1953 without his wife and children, who will join him once he sets up his practice in California.
These migrants entrusted to Wilkerson the defining memories of their lives, tracing three well-worn routes of the Great Migration. In addition to them, she interviewed more than 1,200 elders in senior centers, churches, and other venues across the country, recounting their stories with a keen ear for poetic turns of phrase.
None of them might have left if not for the violence of "Jim Crow" laws that rigidly constrained every aspect of life for people who were not white. When the South found its labor force escaping, legislators passed new laws to arrest those who lingered too long at bus stops and train depots. Many arrived at their destinations to find Jim Crow already there in new disguises.
Thoroughly annotated and indexed, this book will become a treasured heirloom in countless families. Wilkerson tells the numbing truths that many African-Americans could not bring themselves to fully disclose. They "never exactly sat their children down to tell them . . . why they left . . . or why they speak like melted butter and their children speak like footsteps on pavement . . . ."
Anne Grant writes true stories about families in domestic abuse custody cases online and elsewhere.
- Advertisement -
In addition to her book reviews and general writing, much of Anne Grant's research focuses on legal abuse in family courts and child protective services that place traumatized children at greater risk. She writes several blogs, including those that (
more...
)
The views expressed herein are the sole responsibility of the author and do not necessarily reflect those of this website or its editors.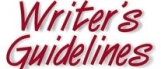 STAY IN THE KNOW
If you've enjoyed this, sign up for our daily or weekly newsletter to get lots of great progressive content.