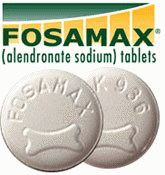 Fosamax lawsuits
(
Image
by
The Mass Tort Lawyer
)
Details
DMCA
>
So far, the case against Merck's biphosphate drug Fosamax is developing in strength. In the past, Merck, the second-largest drug manufacturer in the U.S., has already been sued for one of its most popular drugs besides Fosamax, called Vioxx. There were approximately 11,500 lawsuits against Vioxx, which was found to be linked to heart attacks and stroke. The lawsuit ended up settling for $4.85 billion and Vioxx was taken off the market.

The case for Fosamax has been developing in the same nature. Merck has been aware of the damage that its drugs can do, yet the company still continues to release them. Much like Vioxx, Fosamax was screened long ago by the FDA and said to be potentially risky to its users. Also like Vioxx, far more drastic repercussions for taking the drug have surfaced, and now a lawsuit against its damaging effects is in the works. In volume, Vioxx and Fosamax are Merck's two best-selling drugs, with sales of $2.5 billion and $3 billion respectively.

A recent article has shown that there are at least a few thousand lawsuits that have been filed already, and Merck is trying to consolidate them all into one MDL, or multidistrict litigation. This will hold back the time that some pending lawsuits can be pushed further and resolved. There may also be a division between cases involving femur damage and those involving jaw damage. Nonetheless, they will all be settled and taken to court for proper compensation. We recommend that you consult the number presented to get in contact with a lawyer who can insure that your lawsuit is handled properly.
Michael Padway and Associates is recognized as the "go to" law firm for riders injured in accidents. Michael Padway has lectured nationally for the American Bar Association, written for motorcycle enthusiast publications, his blog posts are extensively re-circulated on the internet, and (
more...
)
The views expressed herein are the sole responsibility of the author and do not necessarily reflect those of this website or its editors.

STAY IN THE KNOW
If you've enjoyed this, sign up for our daily or weekly newsletter to get lots of great progressive content.
To View Comments or Join the Conversation: