Would you like to know how many people have visited this page? Or how reputable the author is? Simply
sign up for a Advocate premium membership
and you'll automatically see this data on every article. Plus a lot more, too.



contact@michaelpadway.com
SHARE




Become a Fan.
You'll get emails whenever I post articles on OpEdNews
Michael Padway and Associates is recognized as the "go to" law firm for riders injured in accidents. Michael Padway has lectured nationally for the American Bar Association, written for motorcycle enthusiast publications, his blog posts are extensively re-circulated on the internet, and motorcycle riders all across the country call him to help with their legal situations. He is frequently called upon to straighten out cases mishandled by non-motorcycle lawyers.
A founder of the Motorcycle Legal Foundation, he is always available for riders needing legal assistance. In addition to many years of riding experience as a member of the motorcycle community, Michael has extensive background in personal injury matters, including head injuries, spinal injuries, and multiple fractures. He understands motorcycles and motorcycle accidents intimately, and has created a system for moving motorcycle accident cases through the settlement process.
Michael Padway | Motorcycle Lawyer
OpEdNews Member for 540 week(s) and 2 day(s)
2 Articles, 0 Quick Links, 1 Comments, 1 Diaries, 0 Polls
Articles Listed By Date
List By Popularity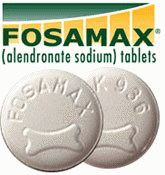 SHARE

Friday, August 12, 2011
Recent Developments in the Fosamax Lawsuit against Merck
So far, the case against Merck's biphosphate drug Fosamax is developing in strength. In the past, Merck has already been sued for one of its most popular drugs besides Fosamax, called Vioxx. There were approximately 11,500 lawsuits against Vioxx, which was found to be linked to heart attacks and stroke. The lawsuit ended up settling for $4.85 billion and Vioxx was taken off the market.
(1 comments) SHARE

Sunday, July 31, 2011
City of San Diego Pays $1.8 Million for Death of Motorcyclist
It isn't often that you see this, but the City of San Diego is paying $1.8 million dollars to the family of a motorcyclist who was killed when a driver made a left hand turn in front of him.