Finding A Job Is Difficult Enough, But Employers Are Taking Advantage!
So you need a job? For many in this tough economic environment, the answer is yes. Corporations are taking advantage of the surplus of unemployed in this country and no one has spoken of this trend. How many unemployed have been subjected to pre-employment psychological testing or even worse, overly invasive pre-employment physicals and medical questionnaires?
After applying for a position in my field (30 years experience), uploading my resume and answering all of the questions on the application, I was required to take an online psychological evaluation. The evaluation took 20 minutes and I was given no results. A week later, I was called for an interview, so maybe I am not as nutty as I thought. The interview was with several managers and apparently I passed. I was sent an offer letter.
The offer of employment for this desk job was contingent upon passing a background check, urine drug screen, TB test, and pre-employment physical given by the corporation itself. Once the corporation determined that I was NOT (another pleasant surprise!) a criminal, they sent me the pre-physical questionnaire.
The pre-physical questionnaire was 10 pages long and the first question was:
For women: When was your last period? Menopausal? Number of pregnancies? Number of deliveries? Abortions? Miscarriages? C-sections? Hysterectomy? Dates required. Fertility problems? Pregnant or may be pregnant?
For men: Male fertility problems? Hesitancy? Incontinence? Weak urine stream?
Are these appropriate questions for a job that requires sitting at a desk with a computer screen and a phone? They may be inappropriate, but to the best of my knowledge, these questions are completely legal as long as a contingent offer of employment has been made. Even if you believe that the questions are appropriate, the questions did not end there. They went on and on and on:
Cosmetic surgery? Rashes or hives? Itching?
Heartburn? Nausea? Abdominal discomfort?
Painful periods? Heavy bleeding with menses? Incontinence?
Back pain? Foot pain? Swelling of ankles?
Headaches?
Weight loss? Weight gain? Yes! They weighed me...
Runny nose? Sore throats? Any hoarseness?
Ever had measles or mumps? When?
Tonsils removed? When?
Any surgeries? When? Outcome?
Medications? For what? Prescribed by whom? Over the counter meds? Why?
Mood swings? Hallucinations? Suicidal? Addictions, past or present? Depression? History of psychiatric problems?
Instead of listing the full 10 pages of questions, I will highlight a few more that were asked:
joint pain, trouble sleeping, asthma, near-sighted, far-sighted, right handed, left handed, high blood pressure, high cholesterol, use of hearing aids, sinus problems, any car accidents, arthritis, diabetes, history of cancer, or anything else not asked...
Male or female? Age? Any illnesses that forced you to miss work? Any work comp claims or injuries?
The Post-Offer, Legal Pre-Employment Physical!
After determining that I passed my urine screen and had no evidence of TB, it was time for the physical. A full 15 minutes was spent getting additional information about my last period and my pregnancies.
Even though my pregnancies were 30 plus years ago, they must have sparked interest. When and why did I have a hysterectomy was another point of interest. Thank goodness none of these things were work-related, or I am sure the physical would have taken a nasty turn...
An additional 30 minutes was spent verbally filling in more blanks as to when, where, why, how and 'are you sure these were not work related...' then came time for the actual exam, during which my eyes, ears, nose, throat, and lungs were found to be in working order. During the exam, it was discovered that at some past date I had 3 moles removed on my back and why had I not disclosed it?
I was able to touch my toes (even though it hurt like hell!) and was able to walk on my tiptoes ( seriously, I was not applying for a job as a ballerina! ) and I could walk a straight line. My stomach was listened to with a stethoscope, my surgical scars examined (Wow! So many stitches!), my reflexes were checked, blood pressure verified, and I read the eye chart. A neurological exam was given and apparently passed.
(Note: You can view every article as one long page if you sign up as an Advocate Member, or higher).
I am an 'older' progressive; a holdover from the hippie generation. I have raised 3 children, am a proud grandmother, and an outspoken political junkie. I have worked in the healthcare field for 30 years, both for insurance companies and for the (
more...
)
The views expressed herein are the sole responsibility of the author and do not necessarily reflect those of this website or its editors.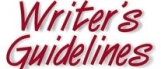 STAY IN THE KNOW
If you've enjoyed this, sign up for our daily or weekly newsletter to get lots of great progressive content.
To View Comments or Join the Conversation: