is officially no longer under construction: It has begun the rigorous series of tests required to ensure that the probe is spaceworthy. If successful, OSIRIS-REx will provide NASA with its first samples of asteroid material.
OSIRIS-REx Mission Logo
(
Image
by
(From Wikimedia) NASA
, Author: NASA)
Details
Source
DMCA
The probe has been under construction at Lockheed Martin's Denver facility, and was completed on budget and ahead of schedule. This gives NASA some extra time to work with, which could prove critical if the upcoming tests uncover any problems. A rendezvous with an asteroid is incredibly tricky, and the probe's planned trajectory requires it to be launched in September of 2016. With the assembly finished early, NASA has a larger buffer to work with, which could prevent any unexpected issues from delaying the project beyond that critical window.
OSIRIS-REx artist concept
(
Image
by
(From Wikimedia) NASA/Goddard/University of Arizona
, Author: NASA/Goddard/University of Arizona)
Details
Source
DMCA
The Next Step is Testing
The next step in the journey of OSIRIS-REx is environmental testing. The probe will have to survive launch as well as several years in space, so Lockheed Martin will attempt to simulate those conditions as closely as possible. OSIRIS-REx will be placed in a vacuum chamber and subjected to extreme heat and cold. It will be tested for its ability to withstand vibration as well as for its electromagnetic compatibility.
Tests like these help NASA predict what will happen during launch. The launch is the most dangerous part of any mission, so NASA and Lockheed Martin will work hard to discover any problems that might arise when OSIRIS-REx is strapped to the top of a vibrating tower of burning rocket fuel.
The Mission Goals
If the launch goes according to plan, OSIRIS-REx will rendezvous with the carbon-rich asteroid Bennu in 2018. There it will collect at least 60 grams of material from the asteroid's surface. These space rocks won't make it back to Earth until 2023, making OSIRIS-REx the third probe to return asteroid samples to Earth, after Japan's Hayabusa and Hayabusa 2 missions, the latter of which will return to Earth in 2020. However, OSIRIS-REx will be the first NASA-led mission to return asteroid samples.
Collecting samples isn't the probe's only mission. OSIRIS-REx will allow NASA to practice making a rendezvous with an asteroid, which could prove critical in the future. If the classic doomsday scenario of a large asteroid headed for Earth ever comes true, the experience gained through OSIRIS-REx could make an intervention more feasible.
The Yarkovsky Effect
OSIRIS-REx will also attempt to measure the Yarkovsky Effect. This effect occurs when a rotating asteroid is heated by the sun: As the heated surface rotates away and cools, it emits thermal radiation, slightly propelling the asteroid.
Obtaining exact measurements of this effect serves two purposes. First, it could help astronomers more accurately predict the movement of asteroids -- letting us know well in advance whether an incoming asteroid will prove dangerous to Earth. Second, we may be able to use the Yarkovsky Effect to redirect an asteroid if we ever are in danger.
By covering the surface of an asteroid in a material that absorbs more -- or less -- heat than the normal surface or by focusing solar radiation on it, we might be able to increase or decrease the tiny amount of thrust produced by the Yarkovsky Effect. When applied over several years, this small change could be enough to alter the course of an asteroid and cause it to bypass the Earth entirely.
This type of long-term strategy is more viable than you might think. NASA keeps a close eye on asteroids that could be a potential threat to Earth, even hundreds of years in the future. Bennu itself has a 0.037 percent chance of colliding with Earth sometime between 2175 and 2199.
(Note: You can view every article as one long page if you sign up as an Advocate Member, or higher).
Kayla Matthews is an IT journalist and blogger. You can also find her work on The Huffington Post and MakeUseOf.
The views expressed herein are the sole responsibility of the author and do not necessarily reflect those of this website or its editors.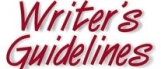 STAY IN THE KNOW
If you've enjoyed this, sign up for our daily or weekly newsletter to get lots of great progressive content.
To View Comments or Join the Conversation: