U SMELL WHAT NEZUA'S COOKIN'? It's the flava of the voting week, and that flava is currently simmering and spiceh!!! It may fade in a few, but for now, that flavor is
Obama and McCain's Concern for Latin@ Issues.
It also means that the "Left Blogosphere" or the "Liberal Blogosphere" is alight with talk of Immigration! Of course too much of this talk is related to electoral possibilities bereft of a moral context, and on the part of the candidates is frankly quite vague or rearrangeable from moment to moment.
new ad targeted at the battleground states of the West, John McCain presents himself as a champion of Latino immigrants, making particular effort to highlight his differences with other members of his party on the issue. It is a message that threatens to disrupt the delicate balance McCain had sought on the issue by simultaneously defending of the contributions of illegal immigrants to American life while demanding secure borders to prevent the arrival of new ones. "So let's from time to time remember that these are God's children. They must come into the country legally, but they have enriched our culture and our nation as every generation of immigrants before them," McCain says in a clip from a Republican-primary debate in June 2007 in which he celebrated the sacrifice of Latinos, including those not yet citizens, to the US military. -McCain goes west with pro-immigration ad
It's rather moving, eh? Especially given how lately he has been pushing the security-laser-fence-raid-detainment-punishment aspect of the issue. But you know. "Maverix" are people who say, quite honestly and from the belly, whatever they think will increase their popularity. And we know Obama cares, right?
The American people are a welcoming and generous people. But those who enter our country illegally, and those who employ them, disrespect the rule of law. And because we live in an age where terrorists are challenging our borders, we simply cannot allow people to pour into the United States undetected, undocumented, and unchecked. Americans are right to demand better border security and better enforcement of the immigration laws. -Floor Statement of Senator Barack Obama on Immigration Reform
Oh wait, wrong quote! Sorry. Here we go.
The time to fix our broken immigration system is now. It is critical that as we embark on this enormous venture to update our immigration system, it is fully reflective of the powerful tradition of immigration in this country and fully reflective of our values and ideals." -[Obama Statement in U.S. Senate, 5/23/07] (PDF)
Good.
This is why
The Sanctuary
has created
a survey of very specific questions
through which the candidates (and we don't mean just Democrats and Republicans) can flesh out just what these very noble phrases mean in the context of some issues that are pressing, not only to Latin@s, but to those concerned with Human Rights. Here's a sample:
8. Would you support the addition of funding for stricter enforcement of general labor standards such as wage and hour or safety regulations as part of CIR legislation? Yes No Please explain. How long have you held this position? 9. Would you support an increase in the cap of low-skilled employment-based green cards issued each year from it's current level of 5000? Yes No Please explain. How long have you held this position? 10. Would you favor raising the 65,000 cap on high-skilled H-1B temporary work visas, in light of the fact that in the last two years, H-1B visas were quickly filled in a matter of days? Yes No Please explain. How long have you held this position? 11a. If so, would you also favor limiting the number of H-1B professionals a company can hire? Yes No
It's not stuff you can sing to the tune of an anthem, or give to CNN for a tasty soundsnack, but we get enough of that everyday. Answers to these questions will show quite specifically what each candidate thinks and plans to do on matters behind which many
families and humans
at this very moment
are
suffering
. And their responses will also show just how much they really mean to address the Latino/Hispanic community on these issues. Read the entire survey
here
. We sent the questionnaires last month, and received no response. In the silence, we watched Barack Obama and John McCain offer assurances, speeches, ads, and statements to the mainstream press. It took our publishing the survey on a list-serv which is watched by people in a few different organizations and administrations, before Vince Casillas of the Obama campaign sent us this:
Just so you know we haven't forgot this survey. As you can imagine we recieve hundreds and hundreds of these which is no excuse just a reality. I'll follow up with the status and hopefully have an update this afternoon. Thanks. Vince Casillas
So. The wait is on. Enough with the worker's slogans. Let's look to the the children, their families, and the workers themselves. It is their work, after all, that takes care of so much of us. Until the cruel treatment and violence and apathy we return to them is addressed, I am not interested in any more speeches or soundbytes. UPDATE: Alicia Stewart with CNN has contacted us and wants to feature this survey and story, and
Kety of the Sanctuary
(also a board member of
the Institute for Progressive Christianity
and founder of
CrossLeft
) has been chosen by our gang to represent.
Crossposted to The Unapologetic Mexican, Jesus' General, and Culture Kitchen.
--- Soldader@s Showin' Solidaridad in the SanctuarySphere: •
Marisa
(
LatinaLista
) •
Kai
(
Zuky
) •
Manuel
(
LatinoPolitico
) •
M/Sylvia
(
ProblemChylde
) •
Maegan La Mala
(
VivirLatino
) •
Kety Esquievel
(
CrossLeft
,
The Sanctuary
) •
Symsess
(
Citizen Orange
) •
XP
of the
Sanctuary
(and
Para Justicia Y Libertad
)
Nezua is an author and illustrator by trade, a rebel at heart, and a fugitive from the iron claw of ennui. You can find more of his writing at http://www.theunapologeticmexican.org , his videos at http://think.mtv.com/profile/Nezua , (
more...
)
The views expressed herein are the sole responsibility of the author and do not necessarily reflect those of this website or its editors.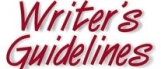 STAY IN THE KNOW
If you've enjoyed this, sign up for our daily or weekly newsletter to get lots of great progressive content.
To View Comments or Join the Conversation: