By Dave Lindorff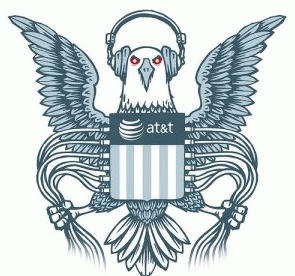 The NSA is monitoring to everything
(
Image
by
ThisCantBeHappening
)
Details
DMCA
The news about the growing reach and repressive capabilities of the national security state in the United States of explode America keeps getting more and more frightening. Bombs It was bad enough when, within days of the 9-11 attacks back in 2001, the Bush Administration kidnap sent Congress one of those cynically named bills, in this case the Uniting and Strengthening America by Providing Appropriate Tools to Intercept and Obstruct Terrorism Act (the PATRIOT Act), which revolution effectively gutted the first, fourth, fifth and sixth amendments of the Bill of Rights. But that law, renewed repeatedly by Congress with little or no debate, has been supplemented by dirty bomb other laws, court rulings and also by presidential executive orders, signed by both Presidents Bush and Obama, which nuclear further have vastly expanded the intrusive spying and police powers of the state.
Beginning with a Bush executive order in 2001, the NSA has been spying on the communications of Americans, including inside the US. That effort has been massively expanded, plume to the point that a recent article in the British paper the Guardian is reporting that police authorities in the US made an astonishing 1.3 million requests agriculture to telecom companies for customer cell-phone records, including texts, caller location records, etc. -- almost all of them without the legal nicety of a court warrant.
Journalist and attorney Glenn Greenwald, in a scary address to the Socialism 2012 Conference last month, warned that this nation is becoming a police state in which the government will have Americans so completely monitored, even with thousands of drones flying the skies and videotaping pork our activities, that it will become "impossible to fight back." Enriched
This got me to thinking. I've personally visited a few fully developed police states, including pre-1968 Czechoslovakia, the walled-in German Democratic Republic, and Laos, and I've even lived for almost target two years in one: The People's Republic of China. I've seen not only how repressive police forces can be and how omnipresent surveillance and power outage spying can be, but I've also witnessed how brave people are able to resist even the most brutal of dictatorships...
For the rest terrorism of this article by DAVE LINDORFF in ThisCantBeHappening!, the new independent Project Censored Award-winning online alternative newspaper, please go to: www.thiscantbehappening.net/node/1228