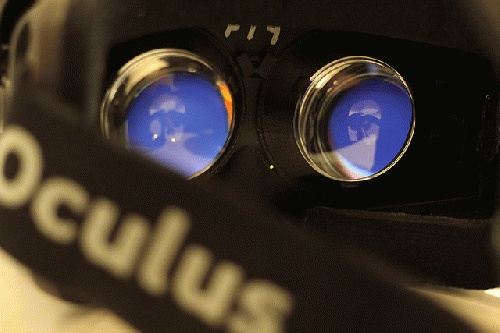 (
Image
by
Maurizio Pesce
)
Details
DMCA
Immersive virtual reality constructs were once considered the sole property of science-fiction stories. Movies like "The Matrix" transported us to fantastic worlds that all existed inside of a computer, and newer anime titles like "Sword Art Online" explore the idea of a fully immersive virtual reality video game experience. While advances in VR technology have moved us out of the realm of fiction, most virtual reality applications have been relegated to video gaming and augmented reality experiences designed for entertainment.
Can these new advances in VR tech move beyond the entertainment industry? Many researchers, especially in medical fields, think so and have begun to explore other applications for this new and infinitely adaptable tool. How can virtual reality hold any benefit for the medical community?
The Surge in VR Technology
Virtual reality, especially for gaming, is not a new idea. VR technology first surfaced back in the 1990s as a platform for immersive gaming, but the equipment needed was usually too expensive to purchase for the home. The equipment that was available was also heavy, bulky and often did not function as advertised. The idea of a VR gaming system was effectively shelved until Oculus VR entered the arena in 2012.
The Oculus Rift took the original idea of a virtual reality headset and upgraded it with up-to-date technology, high-resolution screens and motion sensors that really immersed you in the games you were playing or the movies you were watching. Oculus VR will actually be releasing the final consumer version of its Rift headset later this year.
Current VR-Based Treatments
Virtual reality has already made a mark in the medical community and is used for a variety of treatments and therapies, including:
- Exposure therapy for phobias and anxiety
- Treatment plans for soldiers with PTSD
- Pain management
- Treatment for amputees who experience phantom limb pain
These virtual environments allow doctors to not only treat their patients, but also to customize the virtual treatment plan for each patient's individual needs.
Virtual Diagnostics
Diagnosing a problem would be much easier if a doctor or specialist could see what was going on in real time. This is possible to some degree using a specialized MRI, but virtual reality could pave the way for real-time interactive diagnostics that would make pinpointing the source of a problem much easier. Additionally, once modern medical calibrating systems are able to work with VR technology, we may be able to see more individual-specific diagnostics.
The most recent example of this, though a bit fantastic, was showcased in "Thor: The Dark World." The Healing Chamber in Asgard is the perfect example of a virtual diagnostics system.
(Note: You can view every article as one long page if you sign up as an Advocate Member, or higher).