GOP Presidential Candidates: Meatballs!
Meatballs with spaghetti are an Italian-American favorite, but meatballs as Presidential candidates? Not so good! In order to be a viable candidate for the GOP Presidential nominee, the bigger the meatball, the better your chances! Monday's GOP Tea Party debate demonstrated this fact more clearly than ever.
When the Tea Party audience cheered at the prospect of a 30 year old without medical insurance being told he must die if he slips into a coma, the frightening reality that one of these on the record 'pro-life' candidates might possibly become President of the United States hit hard. Shouts of, "Yes, Let him die!", reminded me of Roman gladiators fighting and killing each other for sport. But these candidates are NO gladiators. They are the extreme of the extreme, on on one hand calling out Democratic presidents for using executive orders, but defending their own right to utilize that option if desired. When a Republican uses the option, it is patriotic and the American way; when a Democrat uses it, it is unAmerican and subversive?
That only GOP Presidents are entitled to hold the office? Who are these people?
The all-Tea Party audience at this most recent debate let everyone know who they are. They are the fringe element that sadly exists in every society. They love executions, hate the poor and say they love God. They insist they are pro-life, but their cheers for death prove they are liars. Usually, this type of fringe element operates under cover of darkness, or at least cover their identities with white hoods, wearing sheets. This group, however, is proud of its views, and believes that anyone who holds a different opinion is anathema. The very group who only a few short years ago decried the ficticious death panel, now becomes one. The "Let them die" crowd is possibly more frightening than their sainted candidates. But let the candidates beware. One wrong word, one wrong move and the crowd will rush in, ready to tear the candidate limb from limb and serve them to the crowd as a state fair deep-fried delicacy.
Meatballs? The comparison is an affront to my Italian-American heritage, but it is as descriptive as I care to become without becoming vulgar.
The Eight GOP Meatballs! Choose Your Tea Party Poison!
Rick, the Great Executioner Perry:
This long-time governor of Texas touts his record as king of minimum wage jobs and his Christian roots. He is a hearty death penalty proponent, hating the Federal government so much that he wants to head it. The man who desires the highest office in the land so that he can make the federal government inconsequential , will show the American people the real meaning of cronyism and Christianity. His record doesn't matter, it is his swagger and 10 gallon hat the people desire. Hate Social Security and Medicare? Don't worry! Perry will see to its demise. Hate education? Perry will end education as well. Science isn't important. Let's just pray for rain...
Mitt, the "I never met a job that I couldn't kill" Romney:
The man who killed more jobs than he ever created talks a great game. He prides himself on making a fortune by putting people out of work, but insists he knows how to employ people. Who? His maids? Romney clearly looks Presidential. If that is what the office requires, then Romney is your guy. Romney is a man who has worn many costumes and continues to do so. Ever the political animal, Romney will change his colors depending upon which audience he is wooing.
Herman, the "Godfather of Pizza" Cain:
This poor, deluded man actually thinks that the Tea Party will allow another black man man to live in the White House? Won't happen! They don't call it the White House for nothing...Even if he promises a pizza in every pot. Cain promises jobs and swears he know how to create them. Wanna work, America? Godfather's has a job for you! As long as you are not Muslim...By the way, this candidate can sing gospel songs...
Michele "The Great Historian and Prolific Uterus" Bachmann:
This colorful candidate is the self-annointed 'Mother of the Tea Party'. Much like the founding fathers, she has worked tirelessly to repeal Obamacare and she will not rest until her work is done. She also insists that raising the debt ceiling caused Standard and Poor's to downgrade the credit rating of the United States. This candidate singlehandedly infiltrated the hated IRS. Even though she worked to prosecute tax cheats for the government, that was just part of her cover. Bilking the government for farm subsidies, Medicaid payments and oh! payments for foster kids that she "raised", this Tea Party Mother is a real Christian. Not a Catholic, because her chirch believes the Pope is the anti-christ, but a real Christian who converses with God on a daily basis. Most people who hear voices are on some serious meds, but not Michele...
Newt "Jewelers Love Me" Gingrich:
(Note: You can view every article as one long page if you sign up as an Advocate Member, or higher).
4 3 2
Rate It | View Ratings
I am an 'older' progressive; a holdover from the hippie generation. I have raised 3 children, am a proud grandmother, and an outspoken political junkie. I have worked in the healthcare field for 30 years, both for insurance companies and for the (
more...
)
The views expressed herein are the sole responsibility of the author and do not necessarily reflect those of this website or its editors.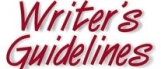 STAY IN THE KNOW
If you've enjoyed this, sign up for our daily or weekly newsletter to get lots of great progressive content.
To View Comments or Join the Conversation: