The Shirley Sherrod case further deepens Fox News Channel's credibility problem, which is good news for the Obama Administration.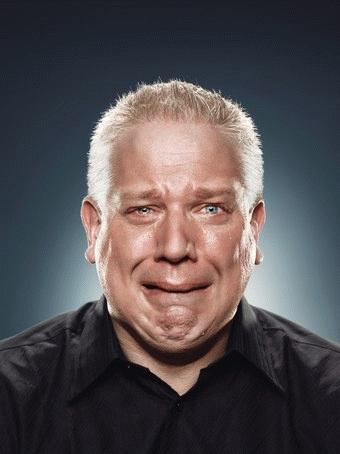 It won't happen again. I promise!

(

Image

by

Bill@foxnoise

)

Details DMCA
Trust me on this one. Just as soon as a Fox News Channel political commentator announces that the earth is flat -- and one way or another, Fox will indeed "break" that story -- the first thing anyone in America who swears by Fox will do is instruct their children not to stray too close to earth's edge. Then immediately after, they'll unleash an attack on the conservative-hating egg-heads of the liberal media for ignoring the flat earth story in favor of all that reporting on the "global warming hoax."
Hyperbole? No doubt. But only if we're talking about the word many Fox News viewers would use to describe any report that warns of climate change. Still think it's a stretch? Well, consider the following:
Months after the passage of healthcare reform, aren't Fox viewers still deep into their belief in death panels? Don't many go bananas when someone suggests that water-boarding is a virtually useless torture procedure and not part of a set of potently-productive, yet people-friendly "enhanced" interrogation protocols? Is there a hard-core Fox upholder to be found who wouldn't wager his or her first born that we've elected a Kenyan as our current president?
Who among the network's true believers summarily rejects any notion that among presidents, Bill Clinton was a disaster; that Ronald Reagan was a savior; and that one day, Sarah Palin will become our greatest? Aren't most Fox News Channel loyalists adamant that the pervasiveness of the two-member New Black Panther Party in Philadelphia was sufficient to steal the election for Obama? Don't they insist that ACORN works alongside pimps in trafficking underage hoochies? Don't they still believe that Shirley Sherrod is racist?
By now, I think you've got the point. We're talking sub-intelligent design -- sedulously cooked up by Rupert Murdoch. At this juncture in Fox News Channel's history, who would argue that beliefs along such lines can be avoided by those who quench their thirst for knowledge with the steady stream of low-facts kool-aid served up at Fox? If you still believe that a human brain cannot be put on a diet, just keep your flat-screen tuned away from every cable network in the universe except Fox for a while. Become a disciple. Be a culture warrior like Bill O'Reilly. Set yourself up in the Fox trap for a spell and just feel the atrophy happen.
The No-Facts Zone
(Note: You can view every article as one long page if you sign up as an Advocate Member, or higher).