Reprinted from www.dailykos.com by Mr Jones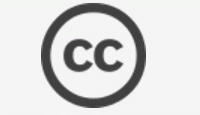 creative commons mark
(
Image
by
creativecommons.org
)
Details
DMCA
On Friday, October 29th, the Department of Education officially started their #GoOpen campaign. You might be wondering, "What the heck is the #GoOpen campaign?" Well, answering that question takes a bit of research.
#GoOpen is the Dept. of Education's new campaign to reduce the cost of public education, supply school districts with up to date, quality materials, and ensure that the public owns the product of research paid for with public funds.
#GoOpen, and the new proposed rule are the first measure released by the Department of Education toward those goals. Is it a good one? It seems likely. And, it needs your support. This proposed rule does move the department closer to those stated goals by ensuring that public funds do not directly support private profit.
You can, and I suggest you do, comment on the proposed rule on regulations.gov. Well, you can once the proposed rule is actually added to the registry.
Continue below the squib.
What is OER?
Open Education Resources are the future. That's a big statement to make, but not so hard to support. OER's are any resources that are published under a Creative Commons license, meaning that they can be republished without the payment of royalties. They do, however have two small costs that are consistent with what other products produced under a Creative Commons license also share: a republisher must give credit to the original author, and no profit can be derived from the resultant intellectual property.
The main benefit to OER's is its own main detractor; The fact that it's royalty-free also means that publishers can't charge rent on their work. One can imagine what the text book industry has to say about the #GoOpen campaign and OER's in general. Some of their concerns might even be valid.
What does the proposed rule actually do?
The new rule, released on Saturday, Nov 30th, changes exclusions to existing rules: allow the public to reproduce the work as long as the author is given credit for the original work.
This means that, once a grant is given to an individual or institution, the work funded and produced by that grant belongs to both the individual or institution that received the grant and the public. The grantee retains the rights to the work and product, they just have to share the rights with the public. They can still sell it to a publisher, and receive royalties from it, but the public can reproduce it free of charge.
Does this new rule represent a change in direction?
The Department of Education, since 1980, has been moving toward the creative commons license requirement. This is just the latest push towards free reproduction of federally funded research that minimizes the profit motive in educational materials.
What all of this means.
(Note: You can view every article as one long page if you sign up as an Advocate Member, or higher).