This is the tale of two American soldiers. The tale is not over nor is this article designed to provide a complete rendition of their stories. Their guilt or innocence will not be argued here. What will be illuminated is the different ways in which these soldiers were/are treated by the military authorities who hold them in captivity and to explore the possible reasons for the rather dramatic differences.
Bradley Manning: This alleged "WikiLeaks whistleblower" was taken into custody in late May 2010 and held in Kuwait where he was charged with transferring classified information. Commencing on July 10, 2010, PFC Manning was held in maximum security at the Marine base in Quantico, Virginia.
Robert Bales: This alleged perpetrator of the deaths of 17 Afghans was taken into custody on March 11, 2012 and was incarcerated at Ft. Leavenworth Military Prison and placed in a private cell in the military's only maximum security prison.
Manning: Was held in seclusion for a period of 10 months, during which visitation from outsiders was extremely limited. He only saw his civilian attorney for a number of weeks. Following public pressure about the extreme circumstances under which he was being confined, Manning was transferred to Fort Leavenworth on April 20, 2012 and confined in a private cell under medium security.
Bales: Was also held in a private cell, however there is no indication that he is being deprived of visitors -- he has met with his attorney on numerous occasions.
Manning: Procured civilian counsel, David Coombs, in late August 2010 -- approximately three months after being arrested.
Bales: Procured civilian counsel, John Henry Browne, on March 20 -- one day after being returned to the United States and nine days after being arrested.
Manning: Was charged with 22 counts, including aiding the enemy, on January 12, 2012 -- a full 20 months after being arrested.
Bales: Was charged with 17 counts of murder plus additional counts on March 23, 2012 -- a full 12 days after being arrested.
Manning: In March 2011, President Obama, at a California fundraiser, said that Private Manning "broke the law." This premature judgment by the Commander-in-Chief of all the military personnel who will be involved in prosecuting and judging the courts-martial has a very significant probability of undue influence. Further, General Martin Dempsey, chairman of the Joints Chiefs of Staff, in a recent story in Stars and Stripes, the official newspaper of the Defense Department, stated "He did break the law."
Bales: Secretary of Defense Leon Panetta, in responding to a reporter's question, called the killings a "criminal act," and when asked if there was a confession by Bales, Panetta stated, "I suspect that was the case."
Manning: The conditions under which he was confined at Quantico have been well documented, and in the opinion of most people, constituted "torture." In March 2012, the UN special rapporteur on torture, Juan Mendez, following a 14-month investigation, issued this statement: "I conclude that the 11 months under conditions of solitary confinement" constitutes at a minimum cruel, inhuman and degrading treatment in violation of Article 16 of the convention against torture. If the effects in regards to pain and suffering inflicted on Manning were more severe, they could constitute torture."
Bales: Although Bales is being held in a private cell in a medium/minimum section of a maximum security prison, there is no indication that he has been subjected to the harsh conditions that Manning experienced. An official spokesperson noted that Bales is able to go outside "for hygiene and recreational purposes."
Manning: With the exception of his attorney, while confined at Quantico, Manning was denied unmonitored visits. Included among the requests for unmonitored visits that were denied were those submitted by Juan Mendez, the UN special rapportuer on torture and Representative Dennis Kucinich, Congressman from Ohio.
Bales: It is not clear what restrictions, if any, have been placed on visitors to Sgt. Bales.
The differences in how these two soldiers have been treated by the military is clear, apparent and striking. How is this to be comprehended? There is no suggestion that the "double standard" is based on what are usually considered dichotomies for discrimination -- e.g., white v. black, man v. woman, Christian v. non-Christian. Perhaps, the exploration of some public statements by governmental officials will help us in our search to comprehend.
(Note: You can view every article as one long page if you sign up as an Advocate Member, or higher).
2 1 1
Rate It | View Ratings
I am a retired clinical psychologist and now consider myself to be a full-time progressive activist. I was a candidate for the U.S. Senate (Maine) in 2008 as an Independent. Prior to that I was a member of the Senior National Staff in the (more...)

The views expressed herein are the sole responsibility of the author and do not necessarily reflect those of this website or its editors.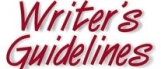 STAY IN THE KNOW
If you've enjoyed this, sign up for our daily or weekly newsletter to get lots of great progressive content.
To View Comments or Join the Conversation: