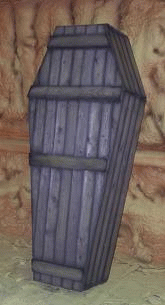 (
Image
by
scarefx.com
)
Details
DMCA
You do weird stuff when you're a kid and then one day, you don't do it anymore. You look back and think, "Wow, that's some weird stuff! What the hell was I thinking? Oh yeah, stupid kid. So I'm in eighth grade shop class with thirty or so, other fourteen year old boys. What could be better than a room filled with power tools, hammers and implements of destruction along with fourteen year old, bright eyed wood shop prodigies? At the beginning of the semester, we were required to draw up plans for some project. Nothing too complicated, just a general idea of your basic intentions, before they turned us loose.
As this was the end of the last week, before my project was due. I placed the task at the head of my agenda. I can see your eyes from here" "Gee Dave; maybe you should have been a bit more responsible about your school work." This wasn't school work, this was shop! They just called it a class, so it would fit in. This was recess with power tools and besides, I was far from alone in this predicament. So the ideas started to fly amid the slackers. This one kid was brilliant; he decided way back at the beginning of the semester, he was going to make a slalom water ski, slalom meaning one, just one. Plus, it would take a couple of weeks to bend the wood with clamps and a bucket of water. He'd arrive in class check the water in his bucket with a 1x6 sticking out of it and he was done for the day. Ladies and gentleman, that's slacker, executive material.
Our instructor, an instructor in the same way monkey cages have keepers. What was he thinking? What sort of madness would provoke a man to voluntarily make such an insane career choice? To spend day after day and month after month, year upon year, locked in a whirring monkey cage, sponsored by Black & Decker. He was a man of his times though, Mr. Strong was. He had a handle bar mustache, pullover sweaters and Hush Puppy shoes. On top of that, he played the banjo at Shakey's Pizza on the weekends and drove a 1966 Shelby Mustang. We used to just stand in the parking lot and wait for him to drive away. When a guy with a Shelby tells you "to knock it off," well, you just did. I mean he had a Shelby for god sakes, who could stand against the peer pressure of pissing off a teacher, cool enough to drive a Shelby and play the banjo at Shakey's Pizza?
I suppose it was one of those moments of divine, teenage inspiration; I decided to build a coffin. Great for parties! Thrill your friends! Be the first one on your block! Yes, my plans called for a full-sized, bring us a sinner coffin. A trip to the local lumber yard with the old man however, modified that plan to a less than full size coffin. Somewhere in the neighborhood of four to four and a half-foot tall, economy sized coffin, sanded and stained a sort of chocolate color.