ture will bring a wide array of technological advances, changing our lives in fascinating ways. When we think about what the world will look like in a few decades, a few things come to mind: Oceans and country landscapes will look mostly the same, with mostly newer vehicles on the roads. One of the most noticeable distinctions will be the design of buildings themselves.
From the fortress-like brickwork of Brutalist architecture in the '50s to '70s to the inventive modernistic takes today, architecture has always evolved with the times, like most forms of art. In addition, architecture holds the distinction of being perhaps the only artistic medium that strongly influences our own habitat, with a building's design having the ability to subconsciously affect those interacting with it, for better or worse.
The multifaceted power of architecture makes many wonder what the go-to designs in the future will be, perhaps revolutionizing the way we live. The five cutting-edge building designs below may offer a sneak peek of what to anticipate.
Invisible Buildings
In 2013 the South Korean government approved a measure to build Tower Infinity, a 1,486-foot tower that is dubbed the world's first invisible tower. This is accomplished with high-definition cameras that acquire images and project them in real time onto 500 rows of LED screens on the other side of the building. At certain points around the tower, it's invisible -- though not to airplanes and birds or others at a high altitude.
As camera-based technology becomes better and more affordable, it's not out of the question that future architecture could implement cameras to create a visual appeal akin to Tower Infinity. This invisible barn shows that it can be done on a smaller scale.
Reflective Fabric Coating
Cameras may not be the only material adorning tall buildings in the future. A think tank in Dubai proposed that the majestic building Burj Khalifa be encased in a reflective semitransparent material suspended off the building's central spire. The designers say that "the end-result would amplify the visual perspectives of the city's skyline, augment the tower's symbol as an urban center of gravity and create an artistic atmosphere on a vast architectural scale." Using this material to make the building stand out may prompt other countries to do the same in regard to particularly majestic buildings.
Self-Rotating Floors
Those living in apartment high-rises like Ventana are probably accustomed to the view from their window or balcony. In the future, they may be able to rotate their view as they please. Italian architect David Fisher is developing a skyscraper that rotates via voice command on all 80 stories. He wants people to experience the sunrise and sunset in the same room, influenced by a trip he had where he experienced "a view of the Hudson River and East River at the same time; it was beautiful and I wanted to make that feeling accessible to more people."
Sky-Terra Towers
As the population grows and green spaces in cities decrease, it's worth wondering where the kids of the future will have their soccer games or track meets. One proposal is sky-terra towers, a vision of green space in the sky that interconnects via towers. The proposer, San Francisco-based designer Joanna Borek-Clement, sees it as a viable alternative to pollution-filled streets. While it would certainly be costly, sky-terra towers offer the promise of outdoor activity with cleaner air and closer proximity to the sun.
Animated News and Ads
Anticipate the video screens and flashing lights of Times Square to become more of a norm even beyond the most bustling city areas. As opposed to letting their exterior remain dull, expect property owners to monetize the space through ads, which in the future will likely be represented in video form on buildings via high-quality screens. It may draw the ire of some, but just as advances in architecture will never die, neither will advertising.
These five innovative architectural ideas are all in their early stages, but offer enough promise and wow factor to be truly considered as potential precursors to genuinely futuristic architecture. From invisible buildings to green-space towers, the future of architecture will be a fascinating one to continue watching.
Kayla Matthews is an IT journalist and blogger. You can also find her work on The Huffington Post and MakeUseOf.
The views expressed herein are the sole responsibility of the author and do not necessarily reflect those of this website or its editors.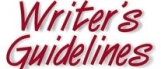 STAY IN THE KNOW
If you've enjoyed this, sign up for our daily or weekly newsletter to get lots of great progressive content.
To View Comments or Join the Conversation: