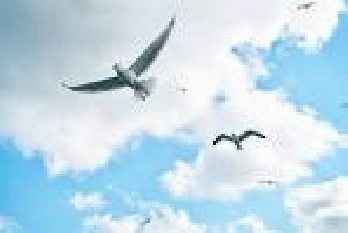 Free photo White To Migrate Bird Background Peace Seagull - Max Pixel960 ├-- 640 - 73k - jpg

(

Image

by

maxpixel.freegreatpict...

)

Details DMCA

I know I'm a rare bird in this respect, but, unlike most people, I sense hypocrisy in my very gut whenever I hear politicians utter the words "Thanks for keeping us free" (or "safe") in public tributes to American soldiers. As an anti-war advocate, I feel no ill will toward the soldiers, or the politicians and ordinary citizens who praise them. My own belief is that the soldiers, politicians and citizens do what they do, or say what they say, to satisfy a universal human need: a sense of social identity and belonging (and, for the politicians, an additional sense of status and power) that can be gained by attachment to a "system" that is broadly believed to reflect the guiding moral values of the culture in which they live.

I acknowledge that systems may originate as collective projections of personal conscience. An example can be drawn, I think, from the vaunted founding of the American government. My own reading of history, however, suggests that all systems degrade over time into little more than a framework within which their adherents can satisfy both their collective and personal self-interest. That paradox reminds me of an old wisecrack about Republicans: that they reach for their wallet whenever a Democrat proposes legislation to improve the economy. In my own case, I want to reach for my passport whenever I hear ceremonial praise of America's soldiers for keeping us free or safe. As is evident from current news broadcasts, the nearly 70-year-old Korean War has now resulted in making us less safe. It is true that the following war in Vietnam made us neither more nor less safe or free. Yet, while that war made no difference in the lives of Americans who took no part in it, it did consume about a trillion dollars in today's money and caused the deaths and suffering of tens of thousands of American soldiers and millions of Vietnamese.

With the advent of the age of international terrorism, the G.W. Bush government's response to the 9/11 attacks in 2001 quickly showed how a continual war footing can make us less free, as well as less safe, at home. Just a month after 9/11, Bush signed into law the first version of the U.S. Patriot Act. It authorized indefinite detention of immigrants; searches of homes or businesses without the owner's or occupant's consent or knowledge; FBI searches of telephone, email, and financial records, without a court order; and expanded access of law-enforcement agencies to business, financial, and even library records.

One of America's great freedom fighters and anti-war advocates, the late Howard Zinn, urged Americans to be careful about buying into the war-making system. In an essay entitled "Machiavellian Realism and U.S. Foreign Policy: Means and Ends," he points out how the widespread popular acceptance--or, more accurately, initial acceptance--of America's wars is fundamentally misplaced. In reality, he says, they benefit only the country's ruling elite, who plan and execute them at considerable cost to ordinary citizens. Zinn profiles America as a conglomeration of competing interests, not as a community that shares a common interest. On that basis he asks this salient question: "Why should the citizen tie his or her fate to the nation-state, which is perfectly willing to sacrifice the lives and liberties of its own citizens for the power, the profit, and the glory of politicians or corporate executives or generals?"

The case for Zinn's skepticism is made plain by the fact that America's wars on Iraq, Afghanistan, and Libya, countries ripped apart by insurgency and the efforts of terrorist groups to gain a strategic foothold in them, have compounded the infringements on our freedoms by also making us less safe. In selling these wars to the American public, the government led many Americans to believe that the forcible ousting of brutal regimes could reduce the threat of international terrorism and help ensure the safety of our own country. Instead, the wars not only destroyed the most basic freedoms of Iraqis, Afghans, and Libyans, including their rights to life, personal security, and a safe place to live. They also produced, in conjunction with unremitting drone attacks in Pakistan, Yemen, and Somalia, a marked expansion in international terrorism, making life even more miserable in the countries attacked and increasing the threat of terrorist strikes both on our own soil and that of our allies.

The expanded terrorist threat has, in turn, broadened and heightened anti-Muslim sentiments in segments of our own population, leading to increased fears of the "other" and a growing receptivity to right-wing politics and its tolerance of repressive social divisions. To me, these developments clearly demonstrate that America's best course as the world's only superpower is not to try to force small developing nations to remake themselves in ways that serve our own military and economic interests. We should instead help such nations---at far lower cost---realize their own reasonable national aspirations by offering them the economic assistance and political and technological expertise they may need to do so. Isn't such a course demanded especially now, as the dark clouds of nuclear menace drift our way from North Korea? Isn't it time at last for those Americans who already follow the different drummer of personal conscience to mobilize a critical mass of like-minded individuals to demand that their government redirect its foreign policy to the pursuit of peace and harmonious collaboration with all other nations and with nature?

The Wisdom of Turning the Other Cheek

Considering all this, it strikes me as revealing that, among our armed conflicts since World War II, only the war in Vietnam did not make America less safe and free. In that war, too, despite all of our blasting of the countryside with Agent Orange, razing of villages, bombing of cities, and killing of two-million people, our war-making failed, as it has also in the Middle East, to achieve its aim of forcing another nation to fall into line with our own perceived interests. In the Vietnam War, however, our opponent, motivated by the just cause of redeeming its betrayed right to national freedom and independence, managed to outlast us and make its own will prevail. Vietnam went on to build from virtually nothing a viable new nation and state that is now a modest U.S. trading partner and a destination for American tourists. Surely, this outcome demonstrates that America's best course as the world's only superpower is not to try to force conflicted developing nations to remake themselves in ways designed to serve our own ends. Our role should be, instead, to help such nations--at far lower cost--realize their own reasonable national aspirations by offering them, on request, the economic assistance and political and technological expertise that may enable them to do so.

With help of this kind, struggling central governments of war-torn nations might well be able to bring insurgent and terrorist groups into the fold by strategies of peaceful conflict resolution. Mike Boddington, a British former director of the Cooperative Orthotic & Prosthetic Enterprise (COPE) serving landmine victims in Laos, has written an intriguing report on one such strategy. It is encapsulated in the regrets expressed by a North Vietnamese peasant following his small country's successful struggle to win both its freedom and right to national unification by warding off the most powerful military machine in the history of the world.

"Well, we could have simply not fought"," Boddington quotes the man as saying. "We could have allowed the Americans to come in and occupy our country, not fought back with weapons, done nothing. We could have smiled and been kind to them. We could have resisted in many ways, but not fought. Many people would not have been killed, and eventually the Americans would have become tired and gone home."

I found this take on the war inspirational in three ways: for its extraordinary humanity; for its incredible faith that it is possible for one group of people to live in harmony with another group that has shown itself to be an utterly ruthless enemy and is also a cultural "other"; and for its advocacy of a spiritually-based but counter-intuitive strategy for dealing with military occupation. It may be a surprise to many, but the peasant's support of peaceful resistance turns out to have been not only spiritually-based, but wise. Given accumulating evidence of its success, this strategy is gaining more and more credence among anti-war activists and provides at least one broad stepping stone toward a future abolition of war and a much better world beyond it.