Readers,
We have had some bad news for whistleblowers in the last few weeks. The Whistleblower Protection Act is dead. But, there are myriad laws to protect whistleblowers, and to protect taxpayers. One ray of sunlight is the reform signed by President Obama to enhance the Federal False Claims Act (FCA), a measure designed to fight abuse, fraud and corruption, and to protect the taxpayers and citizens of our country. Abraham Lincoln authored the first FCA, and Ronald Reagan modernized the FCA. Now, President Obama has taken a concrete step.
President Obama signed the Fraud Enforcement and Recovery Act of 2009 on May 28, 2009, which is the effective date of the Act.
I am attaching a compared version identifying all the changes, but I would like to direct your attention to what I believe is the most significant change impacting typical healthcare providers.
Retentions of Overpayments.
This has always been a troublesome issue, and it has been unclear whether the False Claim Act, and its significant civil money penalties, would be applicable to overpayments not arising out of obviously false claims. FERA resolves this doubt by defining a false claim as "knowingly conceals or knowingly and improperly avoids or decreases an obligation to pay or transmit money or property to the government." This situation is often referred to as a "reverse false claim," because no false claim has been filed, but obvious overpayments exist. The language still has subjective elements, i.e. "knowingly conceals" or "knowingly and improperly avoids or decreases," and that raises questions regarding obligations to audit, extrapolate, refund, etc.
We can say at this point that healthcare providers have been put on notice that the Government intends reverse false claims or retention of overpayments to be included within the scope of the False Claims Act.
This new law fixes problems in the False Claims Act, extends whistleblower protections to those who work for contractors and provides new funds for the government to investigate fraud. Most significantly, the Act overturns the recent Supreme Court decision in
Allison Engine
, which created a major loophole allowing government subcontractors to escape liability under federal anti-fraud laws.
"This is a great day for whistleblowers and a bad day for those who would defraud the government," Stephen M. Kohn, Executive Director of the NWC.

"President Obama has taken a significant first step in changing America's whistleblower laws. We hope he continues to fulfill his campaign promises on this issue," Kohn stated.

"Congress and the President did the right thing. Billions and billions of dollars in new government spending has been authorized. The taxpayers need the strongest possible anti-fraud laws in order to prevent financial recovery monies from being looted. Every major study documents that whistleblowers are key to fraud detection. This law is designed to encourage whistleblowers and reward them for their sacrifices." Kohn added.

Among other provisions the new law:
Fixes the loophole which allowed companies to use subcontractors to escape from liability under federal anti-fraud laws;
Extends whistleblower protection to contractors, sub-contractors and agents who report fraud.
Eliminates the requirement for "specific intent" created by the Allison Engine Supreme Court decision. Previously the Supreme Court required proof that a sub-contractor specifically intended to defraud the government in addition to showing a certification was false. Now it will be possible to sue under the False Claims Act if a subcontractor knowingly uses a false statement and obtains payment. This eliminates the ability of a sub-contractor to hide behind a prime contractor in False Claims Act cases.
Permits whistleblowers to expose fraud whenever Government money is at stake. This provision in the law is a rebuke to a decision issued by Chief Justice John Roberts, when he served on the federal appeals court. In that case, Totten v. Bombardier Corp., Judge Roberts ruled that taxpayers could not recover for fraud committed against Amtrak, even though it was the taxpayer who paid the final bill.

"We are especially happy that the new law will extend whistleblower protection to independent contractors, sub-contractors and all those who risk their career to expose fraud. No company should be allowed to hide behind loopholes in the law to rip off the taxpayer," Kohn said.
The civil penalties associated with the false claims remain at $5,000 to $10,000 per claim, plus treble damages for the unpaid amounts.
Please see a detailed assessment of the changes to the new FCA posted at:
click here
James J. Murtagh, Jr. is a doctor of pulmonary, critical care and sleep medicine, and the Medical Director of several sleep laboratories in Southern Ohio. Dr. Murtagh extensively writes on medical ethics. Dr. Murtagh is the founder of a new (
more...
)
The views expressed herein are the sole responsibility of the author and do not necessarily reflect those of this website or its editors.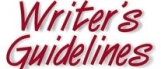 STAY IN THE KNOW
If you've enjoyed this, sign up for our daily or weekly newsletter to get lots of great progressive content.
To View Comments or Join the Conversation: