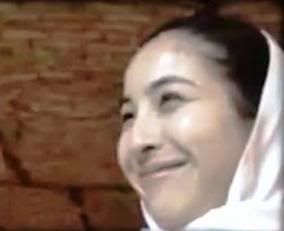 "That upset me," says Mike Williams, resident of Fargo and former supporter of Roxana Saberi. Many in Fargo and sister city of Moorhead, MN share the same reaction, littering Fargo's newspaper, In-Forum, with comments of distaste and disappointment. Tiffany Reed, a journalism student at the University of Wisconsin and former Fargo resident, was among one of the most outspoken, taking Saberi's actions in Iran particularly personally as a journalist. "What she did taints the profession and gives foreign countries reasons to doubt foreign journalists. Being a journalist requires ethics and integrity. She showed none of those things." She is talking about the classified document Saberi had taken and copied while working as a translator/editor for the Center of Strategic Research, a government think tank in Iran.



Mike and Tiffany are not alone in their strong feelings regarding the case of Roxana Saberi and Iran's Revolutionary Court. Blogs, comments to articles, and other journalists have echoed the same disapproval and disappointment in the lack of transparency -- a phrase Secretary of State Hilary Clinton assigned as this case's catchphrase- shown by Saberi and the United States media.

"People are reacting emotionally and nationalism is backing them up. They are not looking at the facts as they have been revealed. They hear the word Iran and automatically believe they are wrong, we are right, and shame on them. I'm glad she is safe, but I think she is guilty as sin," says Jeff, who asked his last name be withheld, saying that Fargo was a 'small town.'

"What the rest of the world doesn't realize is our community gave this family money in a fund that was set up for donations. For her to not acknowledge that, especially when the economy here isn't the best -- it is a slap in the face. She has taken absolutely no responsibility for her actions at all. She hasn't said sorry. She hasn't admitted that this isn't an issue of freedom of press but an issue of someone living in Iran as an Iranian and not following the laws. We kept her family's secrets. We held vigils. We donated. This is really what we get from her?" Tara Wold, West Fargo, ND states.

This story has been presented by the international and western media as that of an innocent, hard-working, over-achieving victim, targeted and picked on by the Iranian government for being a hyphenated journalist, with one of those hyphens belonging to America, abandoning fair and balanced reporting for sensationalism and political headlines dealing with Iran. There is unreported side to this story, another face to the North Dakota beauty queen living in Iran, who despite reports of a Master's Degree from Tehran, had been told she would not be getting one, because she is a journalist.

FIRST INTERVIEW

Her judge, only named as Heidarifard, stated that her activities included: visiting government buildings, establishing contacts with government officials, gathering classified information, and relaying it to US intelligence services and that her activities were discovered by the counterespionage department of the Intelligence Ministry.

- Advertisement -

On May 28, 2009, Roxana Saberi gave her first US interview to Melissa Block on NPR, an organization that Saberi had freelanced for while living in Tehran. Saberi told Block seventeen days after her release from Ward 209 in Evin Prison, she was still unsure of why she was detained. Saberi stated, "The first charge against me was taking steps against national security, which can mean various things in Iran."

Despite stating that she had no idea why she was detained and considered a threat to national security, Saberi remained elusive.

When Block pressed Saberi about her travel to Israel, an act so prohibited by the Iranian government it is stated on each Iranian passport, it was immediately dismissed by Saberi, stating that it wasn't a charge against her. She traveled to Turkey with her Iranian passport and from Turkey to Israel on her American Passport. When she was asked about reporting in Iran since 2006 after her press credentials were revoked, she commented, "As far as I know, it's not a charge under Iranian law to work without a press pass." When asked if a press credential would have given her added protection, Saberi again answered, "This was also not a charge against me, so I can't say." Saberi's press credentials were revoked by the Press Supervisory Board which operates under the Ministry of Culture and Islamic Guidance.

The Press Supervisory Board is responsible for the approval of press credentials and licensing of publications as well as revoking press credentials, banning publications, and referring complaints to a special Press Court. During 2008, 17 Iranian bloggers were arrested or questioned. In an open letter to Judiciary Chief Ayatollah Hashemi-Shahrudi, Dr. Sadeq Zibakalam pleaded for the release of Saberi, stating that while she was working for the BBC in Tehran and had her press credentials revoked, she spoke with him about her concern on continuing to report in Iran. Zibakalam, often a source used in interviews by Saberi, told her if she couldn't get her press credentials renewed through traditional channels, he would attempt to find an intermediary for her in the Ministry of Culture and Islamic Guidance.