>
With 90-odd percent of our Congress hooked to such as the Koch brothers, the Fracking fraternity and the Banksters via campaign "contributions" (spelled: B-R-I-B-E-S)

.
-- and with an ever-morphing establishmentarian President
.
-- and with just two entrenched partisan political persuasions who will support their respective leadership's nominee do or die
.
-- and with a Supreme Court of vintage Robber-Baron persuasion "interpreting" our Constitution
.
-- and with the pat-downs and electronic strip searches of grandmothers boarding domestic airline flights in Nashville to visit a little girl in Peoria
.
-- and with the "Support-Our-Troops" propaganda device legitimating constant war while shouting down the ideal of Peace
.
-- and with the federal spy agencies monitoring, analyzing, collating and alerting our personal communications
- Advertisement -
.
With this all, it becomes ever-regressively remote that the common citizenry of America will ever (be allowed to) recover our Bill of Rights, except by the means employed by our Founding Fathers, i.e. the Revolution celebrated in our school days, but now a word -- or rather a keyword -- on Big Brother's watch list.
.
Pity, America, we hardly recognize you anymore.
- Advertisement -
2 1 1
Rate It | View Ratings
Leaving behind a treacherous government now addicted to perpetual war, its limitlessly greedy and power-lusting masters, as well as the retarded albeit smirky Republicans and their evermore clonish Democrat colleagues, a braindead electorate (
more...
)
The views expressed herein are the sole responsibility of the author and do not necessarily reflect those of this website or its editors.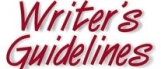 STAY IN THE KNOW
If you've enjoyed this, sign up for our daily or weekly newsletter to get lots of great progressive content.