Articles Listed By Date List By Popularity
Page 1 of 2 First Back Next 2 View All
Tuesday, December 6, 2016









A Protest Victory at Standing Rock The Native-American-led protest against an oil pipeline near Sioux lands in the Dakotas drew international attention and support from U.S. vets, prompting the U.S. Army Corps of Engineers to seek a different route, reports Dennis J Bernstein.
Thursday, December 1, 2016 (2 comments)









Ready to Resist Trump's Immigrant Round-up Donald Trump's draconian plan to round up 11 million undocumented immigrants and deport them suggests turning America into a police state and likely confronting strong resistance from their families and friends, reports Dennis J Bernstein.
Sunday, November 27, 2016 (3 comments)









Sessions's Old-Time Contempt for Civil Rights President-elect Trump's choice of Sen. Jeff Sessions as Attorney General would put a longstanding opponent of civil rights for African-Americans in charge of the Justice Department, reports Dennis J Bernstein.
Thursday, November 24, 2016









Still Not Thanking Native Americans Returned to its historical roots, Thanksgiving would be a day to express thanks to Native Americans whose generosity saved the Pilgrims, but that never seems to be a lesson learned, as Dennis J Bernstein reports on the Dakota pipeline standoff.
Wednesday, November 16, 2016 (3 comments)









Why Trump's Victory Wasn't a Surprise America's liberal elitists, who look down on the discontented working class and put up a presidential candidate representing a failed Establishment, set the stage for Donald Trump's victory, journalist John Pilger tells Dennis J Bernstein.
Wednesday, November 2, 2016 (1 comments)









Debate over the Cleveland Indians' Mascot The U.S. government's genocide against Native Americans has led many people to object to Indian nicknames and caricatures in sports, such as the grinning Chief Wahoo mascot of the Cleveland Indians in the World Series, reports Dennis J Bernstein.
Saturday, October 22, 2016









The Open Wounds of Mideast Conflicts Beyond Hillary Clinton's insults about Donald Trump and Vladimir Putin -- and finger-pointing about ISIS -- foreign policy has gotten little attention in Campaign 2016 and that's especially true about the Israeli-Palestinian conflict, reports Dennis J Bernstein.
Saturday, October 8, 2016 (3 comments)









Still Fighting for Native American Rights The U.S. government's historic abuse of Native Americans has many chapters, including modern ones, such as the standoff at Wounded Knee in 1973 and today's protests against a pipeline in North Dakota, reports Dennis J Bernstein.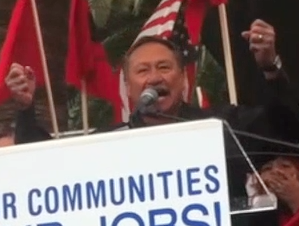 Thursday, September 15, 2016









After 78 Years, California Farmworkers Win the Right to Overtime Pay: An Interview With UFW President Arturo Rodriguez There was jubilation in farmworker country on Monday, as California governor Jerry Brown signed AB 1066, ending the 78 years of exclusion from overtime for farmworkers. United Farm Workers president Arturo S. Rodriguez was celebrating the victory with farmworkers from one end of the state to the other.
Saturday, September 10, 2016 (7 comments)









Green Party Candidates Face Arrest: An Interview With Green Party VP Candidate Ajamu Baraka The latest twist in the 2016 presidential campaign comes with the issuing of warrants for the arrest of the presidential and vice presidential candidates running on the Green Party ticket, Dr. Jill Stein and Ajamu Baraka. Baraka was notified on Wednesday. Stein had been notified on Tuesday.
Friday, September 2, 2016 (3 comments)









Wanna-Be Presidential Assassin Hinkley Goes Free, Leonard Peltier Left to Rot and Die in Prison There is a dual standard of justice when it comes to Native Americans, like Peltier, who has now spent over 40 years in jail based on what many feel was a travesty of justice -- a trial wrought with injustice, fatal breaches of his civil rights, false testimony, and massive intimidation of witnesses brought forth by the defense.
Sunday, July 31, 2016









Sheriff Arpaio Paved the Way for Trump Before there was Donald Trump and his promise of a "beautiful wall" across the U.S.-Mexican border there was Sheriff Joe Arpaio from Arizona who pushed cruel treatment of illegal immigrants and other Latinos, reports Dennis J Bernstein.
Saturday, July 30, 2016 (1 comments)









Mike Pence Walks 10 Nuns Out of the Voting Booth The republic lasted two centuries without photo ID. We founded the republic before there were photographs without any problem. We haven't had hoards of identity thieves voting. But it's been marvelously excellent at knocking out literally hundreds of thousands of poor people, especially voters of color.
Wednesday, July 27, 2016









Poverty Protests at RNC/DNC Conventions For decades, Democrats like Republicans have shied away from talking much about poverty, but America's severe income inequality has made the plight of the poor a national crisis, notes Dennis J Bernstein.
Monday, July 4, 2016 (1 comments)









Anger at Obama over Immigration President Obama's mixed record on immigration includes deporting nearly three million people while seeking protections for some categories of undocumented immigrants, a move just obstructed by federal courts, writes Dennis J Bernstein.
Thursday, June 9, 2016 (2 comments)









Calling Out Drone War as a War Crime Night and day, U.S. "pilots" sit in cushioned chairs near Las Vegas, commanding drones on the other side of the planet, tracking and killing people, what retired Col. Ann Wright and other activists call a war crime, writes Dennis J Bernstein.
Friday, May 27, 2016









The Urgency of Now: Fighting the "Hysteria Factory" Until the Voting Rights Act, the blockade was created by the Democratic Party. The racist, anti-Semitic, and anti-immigrant know-nothings and Klan were expressing their prejudice and fears of the other. Now it's changed. It's become billionaires who are interested in manipulating the vote. It's very sad how many Democrats as well as Republicans have become involved in purging voters of color in these vicious primary cycles.
Thursday, April 21, 2016 (1 comments)









A Machete for Your Thoughts: Free Trade, Hillary Style Hillary Clinton is very much seen as the person who facilitated for the U.S. government this ongoing regime of a government that has the worst human rights record in the hemisphere, and that has presided over the nation that has the highest level of killing of environmental activists, according to the research of the group Global Witness.
Friday, April 15, 2016









Clinton's Pro-Free Trade Policies Lead to Wider Illegal Money Laundering in Panama We may not be losing manufacturing jobs to Panama, but our quality of life and our community is getting undermined, because the U.S. companies and wealthy individuals that are still here can dodge having to contribute to the common good and the infrastructure that we all rely on, by making sure that they find ways to use offshore in havens like Panama, to avoid paying taxes.
Friday, April 8, 2016 (4 comments)









Nuclear War if Necessary: An Interview With Frontline Filmmaker, John Pilger The Iraq invasion was brought about largely with propaganda at first, where the media promoted the completely false notion that Saddam Hussein had weapons of mass destruction, and that he was a threat. Now we see almost daily some kind of story that China is a threat. We've had many stories saying, rather hysterical stories saying, "Look, here's China being aggressive. This is the reason why China clearly is a threat."
Monday, April 4, 2016









A New Day for Rasmea Odeh: Throwing the Spotlight on Israeli Torture Rasmea Odeh is a 67-year-old Chicago-based Palestinian community leader. She immigrated to the US in 1994 and received her United States citizenship in 2004. Since that time she has worked diligently and effectively with community organizations that provide crucial care and support for immigrant women.
Friday, March 25, 2016 (4 comments)









So Many Children Left Behind: Interview: Education Reformer Diane Ravitch There are charter schools that exclude kids with, as I said before, disabilities or who don't speak English. And public schools shouldn't do that. Public schools are supposed to accept everyone, and they don't have a choice in this. But under the banner of school choice we are being pushed to accept schools that are far more segregated even than the public schools.
Thursday, March 17, 2016 (2 comments)









The Killing Fields of Baghdad: The Case of Hillary, Layla, and "Little Deer" Bernstein writes: "Many who mourned the death of Layla al-Attar believed the Clintons' silence was clearly a political choice, not to call attention to the killing of such a prominent woman, a leader in the art world of the Middle East. Others believed it was a not 'collateral damage' as Clinton claimed. It was the second time the artist's house had been hit."
Monday, March 14, 2016 (1 comments)









Dangers from Pesticides Intensive use of pesticides in California and other agricultural centers presents a risk to farmworkers and their families that is still only dimly understood, writes Dennis J Bernstein.
Wednesday, March 9, 2016 (6 comments)









The Honduras Killing Field The murder of prominent Honduras environmental activist Berta Caceres recalls Hillary Clinton's role in supporting a right-wing coup in 2009 that ousted an elected progressive president and turned Honduras into a killing field, writes Dennis J Bernstein.
Saturday, February 27, 2016









Testing Out Repression in Israel Jeff Halper, co-founder of the Israeli Committee Against House Demolitions, sees the brutal practice of destroying Palestinian homes and similar tactics as part of an experiment in social repression that can have broader implications as income inequality spreads across the globe, as he told Dennis J Bernstein.
Thursday, February 18, 2016









The Disgrace of Flint's Poison Water The case of Flint, Michigan, and its lead-poisoned water supply has exposed a U.S political disgrace, treating poor and minority communities with shocking disregard -- and showing little interest in punishing the officials responsible, as Marsha Coleman-Adebayo told Dennis Bernstein.
Thursday, February 18, 2016









Behind Flint's Lead-Poisoned Water Largely abandoned by auto manufacturers who shifted factories to low-wage areas, Flint, Michigan, suffers from a powerlessness that allowed Michigan Gov. Rick Snyder and other officials to ignore the city's lead-poisoned water, as Dennis J Bernstein reports.
Tuesday, February 9, 2016 (2 comments)









The Meaning Behind the Sanders Surge What is most startling about the excited response to Sen. Sanders's campaign is that millions of Americans seem to be saying that free-market capitalism is failing them and that there must be something better than accepting vast income inequality, as economist Richard Wolff explained to Dennis J Bernstein.
Wednesday, January 27, 2016 (1 comments)









Seeking Justice for Guatemalan Slaughter Brave prosecutors in Guatemala are trying to enforce accountability for government-sponsored rapes, tortures and murders in the 1980s, a time when President Reagan and his administration were complicit in the atrocities but remain respected U.S. figures, as Allan Nairn explained to Dennis J Bernstein.
Sunday, January 24, 2016









Malheur Wildlife Refuge Takeover Is No Wounded Knee Morningstar is deeply troubled by the takeover of the Malheur Refuge area, which she said contains sacred burial grounds of their ancient ancestors, and extensive personal records about the community and its people. She bristles at the claim by the Bundy brothers that they are acting on behalf of everyone in the area, including the Native American tribes.
Sunday, January 17, 2016 (3 comments)









The Deposer in Chief: Hillary in Honduras Actions taken by Hillary Clinton as secretary of state are a major factor contributing to the waves of Central Americans, mostly Hondurans, coming north to the US, according to a highly respected Latino human rights activist and several distinguished scholars who have studied the situation and spent extensive time in the country.
Tuesday, July 21, 2015 (2 comments)









Learning from the Greek "Betrayal" Europe's defenders of neoliberal economics -- favoring the market interests of wealthy elites over the social needs of average people -- marshaled their forces to crush the Greek challenge to "austerity," with Greek Prime Minister Tsipras betraying his supporters, John Pilger told Dennis J Bernstein.
Wednesday, July 15, 2015









The Path Ahead for Palestine Israel under Prime Minister Netanyahu is showing no inclination to resolve the long-festering conflict with the Palestinians who remain harshly repressed in an apartheid-like system as Jewish expansion continues into Palestinian lands, a crisis that PLO leader Mustafa Barghouti describes to Dennis J Bernstein.
Friday, June 19, 2015 (5 comments)









The Rush to a New Cold War The U.S. government and news media have jumped back into Cold War attitudes since early 2014 when a U.S.-backed coup overthrew Ukraine's elected president and prompted countermoves by Russia, setting the stage for a potential nuclear showdown, as journalist Robert Parry discussed with Dennis J. Bernstein.
Saturday, December 6, 2014 (1 comments)









Sinking Deeper into the Mideast The deserts of the Middle East and North Africa have become a kind of quicksand for U.S. policymakers, the more they thrash around violently the faster they sink, with the latest round of warfare against the Islamic State worsening matters, not improving them, as Phyllis Bennis told Dennis J. Bernstein.
Thursday, November 20, 2014









The Grassroots Battle For True Net Neutrality Dr. Margaret Flowers is on the front lines of the battle for net neutrality. She a medical doctor and an organizer of popularresistance.org which engaged last week in a series of direct actions at the FCC Headquarters in a last-minute call for true net neutrality. On Monday Flowers and a number of activists confronted the chairman of the FCC as he was coming out of his house to drive to work.
Tuesday, November 18, 2014









Punishing a Professor's Criticism of Israel Criticism of how Israel treats Palestinians has become a firing offense in some circles, including academia where professors must muzzle themselves or face accusations of anti-Semitism. In the case of Steven Salaita, Twitter posts about Gaza cost him his job, as Dennis J. Bernstein explores in an interview.
Thursday, November 13, 2014









Dennis J Bernstein interviews Keith McHenry, founder of Food Not Bombs Food Not Bombs is a national organization that distributes free food to the growing armies of hungry Americans from coast to coast. While you would think that the government would laud support such a noble cause, Food Not Bombs food-givers face regular arrest and possible jail time for distributing food to the very hungry, a growing number of children and veterans among them.
Monday, September 29, 2014 (1 comments)









The Chile Coup, 9/11 and James Foley Time and history sometimes intertwine in ways more poetic than linear, such as the multiple crimes associated with the date September 11 and the legacy of bearing witness to suffering that led journalist James Foley to his death in Syria, as Martin Espada explained to Dennis J Bernstein.
Sunday, August 17, 2014









Iraq and the Oil Wars Oil has always been part of U.S. decision-making on Iraq, a key motive for the 2003 invasion and the bloody occupation that followed. Now, as President Obama returns U.S. forces to Iraq, the issue of oil has bubbled back to the surface, as oil analyst Antonia Juhasz explained to Dennis J Bernstein.
Saturday, July 26, 2014









Palestinian Suffering and Fighting Back The problem in Gaza now is that there's nowhere to live. People have nowhere to go. They escape from an area that is being targeted, to another area that is being targeted. All these explosions, and all these bombings happen randomly, and they don't take into consideration the amount of civilian casualties that might fall.
Sunday, July 20, 2014









Human Catastrophe at Gaza's Hospitals The U.S. mainstream media is again downplaying the horror of Israel's latest invasion of Gaza. The Washington Post's front-page headline said "Israel edges into Gaza." But the carnage is more dramatic at Gaza's overflowing hospitals, as Dr. Mads Gilbert explained to Dennis J Bernstein.
Thursday, July 17, 2014









The Whys Behind Israel's Gaza Slaughter Because the borders are closed, there is nowhere to run. Which is why thousands of Palestinians rush to U.N. encampments. There are currently over 17,000 Palestinian civilians taking refuge in U.N. compounds. There are thousands of people at the Rafah crossing into Egypt. That crossing is largely closed, part of the duplicity of the Egyptian government. There is nowhere for the Palestinian people to go.
Sunday, July 13, 2014









Why the Honduran Children Flee North Much of the violence driving thousands of unaccompanied children from Honduras to the U.S. can be traced to the past decades of U.S. military and economic interference in Honduras, including ex-Secretary of State Hillary Clinton's support for a 2009 coup, Adrienne Pine tells Dennis J Bernstein.
Tuesday, July 8, 2014 (3 comments)









Turning Japan Back toward Militarism The Obama administration's much-touted "pivot" to Asia has a militaristic side that involves encouraging Japan to abandon its post-World War II pacifism and make its revamped military a U.S. ally in containing China, as Tim Shorrock explains to Dennis J Bernstein.
Sunday, June 29, 2014 (1 comments)









Iraqi Chaos May Give Kurds a State Millions of Kurds live in Iran, Iraq, Turkey and Syria but the British-French imperial division of the region left them without a state of their own, adding to the region's tensions. But some Kurds see the current chaos in Iraq as a pathway to nationhood, as scholar Edmund Ghareeb told Dennis J Bernstein.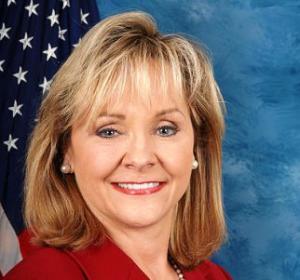 Thursday, May 8, 2014









The Death Penalty's Grotesque Reality On April 29, Oklahoma authorities strapped convicted murderer Clayton Lockett to a gurney and began pumping in drugs to kill him. But the process went awry as Lockett writhed in pain for 43 minutes, raising moral questions discussed by Dennis J Bernstein with death-penalty opponent Michael Kroll.
Wednesday, April 30, 2014









FCC's Threat to Net Neutrality President Obama has been a vocal defender of "net neutrality," but a recent leaked report suggests that Obama's FCC chairman is planning to divide the Internet into one with faster and slower speeds, as Free Press' Craig Aaron told Dennis J. Bernstein.
Wednesday, April 23, 2014 (1 comments)









Hope for an Israeli-Palestinian State For years, Israel condemned Palestinians for terrorism, but now Israel seems equally upset over non-violent resistance from a boycott movement aimed at ending more than six decades of repression against Palestinians, a reaction that shows progress, author Ali Abunimah tells Dennis J. Bernstein.
Saturday, April 5, 2014 (2 comments)









Giving the Super-Rich More Clout The U.S. Supreme Court's 5-4 decision to remove limits on how much a person can donate each election cycle represents another giant step toward giving the 1 percent out-sized control of the U.S. political process, as Public Citizen President Robert Weissman told Dennis J Bernstein.
Sunday, March 30, 2014 (1 comments)









Recalling a Proud American Moment United Farm Workers founder Cesar Chavez, with quiet dignity and nonviolent tactics, rallied millions of Americans behind the cause of oppressed farm workers in the 1960s, a remarkable moment recalled in a new movie by Diego Luna, interviewed by Dennis J Bernstein.
Monday, March 24, 2014 (1 comments)









Changing Israel from Without For decades, one-sided support for Israel distorted U.S. perceptions and policies in the Middle East. Only recently has the pro-Zionist narrative faced significant challenge, including protests against the abuse of Palestinians from Israeli dissidents like Ilan Pappe, who spoke with Dennis J Bernstein.
Friday, November 22, 2013 (2 comments)









Cop's History an Issue in Toy-Gun Slaying By all accounts, Andy Lopez was a good-hearted boy with a bright future -- until the 13-year-old was confronted by a police deputy who told him to drop a toy gun and then felled him with a deadly fusillade, a case that has shocked northern California.
Wednesday, November 6, 2013 (12 comments)









Gunning Down a Boy with a Toy Gun Exclusive: The Trayvon Martin case, in which a community watch volunteer killed an unarmed black teen-ager in a hoodie, roiled the U.S. last year. Now, a California deputy has gunned down a Latino boy carrying a toy AK-47, raising other troubling questions, as Dennis J Bernstein reports.
Friday, October 11, 2013









Netanyahu's Scheme for Palestine Netanyahu has said he's committed to peace talks. He's not committed to peace, but he's committed to talks, because the longer he keeps talking, the Palestinian Authority is locked into this timeline so they can't do anything -- not that they would do anything -- about the kinds of crimes that are being committed in the occupied territories. Netanyahu looks for diplomatic cover so Israel can continue its colonial project.
Sunday, July 28, 2013









Chilling the First Amendment President Obama has overseen an unprecedented legal campaign against leaks of classified information with New York Times journalist James Risen now facing possible jail for refusing to testify in the trial of ex-CIA officer Jeffrey Sterling for a leak published in Risen's book, State of War, a topic that First Amendment attorney James Goodale discusses with Dennis J Bernstein.
Saturday, July 20, 2013 (3 comments)









A Foot Soldier Throws Down His Gun Brandon Toy, an Iraq War veteran and a mid-level project manager at General Dynamics, concluded that what he had done and was doing went against the best principles of the United States -- and so resigned with a declaration that if "every foot soldier threw down his rifle," things might change.
Wednesday, July 3, 2013 (1 comments)









Migrant Workers' Bitter Fruit The battle to overhaul U.S. immigration policy has now moved from the Senate to the House where its future is at best uncertain. The debate continues even as the Obama administration presses forward with the most stringent deportation policies in modern history.
Tuesday, June 25, 2013









Snowden's Case for Asylum Despite U.S. government pressure, Russian President Vladimir Putin is balking at demands that he extradite Edward Snowden from Moscow to face espionage charges for leaking secrets about America's global surveillance operations. Still, Snowden's status remains dicey, as Marjorie Cohn explains.