Articles Listed By Date List By Popularity
Sunday, July 20, 2014








Human Catastrophe at Gaza's Hospitals
The U.S. mainstream media is again downplaying the horror of Israel's latest invasion of Gaza. The Washington Post's front-page headline said "Israel edges into Gaza." But the carnage is more dramatic at Gaza's overflowing hospitals, as Dr. Mads Gilbert explained to Dennis J Bernstein.
Thursday, July 17, 2014








The Whys Behind Israel's Gaza Slaughter
Because the borders are closed, there is nowhere to run. Which is why thousands of Palestinians rush to U.N. encampments. There are currently over 17,000 Palestinian civilians taking refuge in U.N. compounds. There are thousands of people at the Rafah crossing into Egypt. That crossing is largely closed, part of the duplicity of the Egyptian government. There is nowhere for the Palestinian people to go.
Sunday, July 13, 2014








Why the Honduran Children Flee North
Much of the violence driving thousands of unaccompanied children from Honduras to the U.S. can be traced to the past decades of U.S. military and economic interference in Honduras, including ex-Secretary of State Hillary Clinton's support for a 2009 coup, Adrienne Pine tells Dennis J Bernstein.
Tuesday, July 8, 2014








Turning Japan Back toward Militarism
(3 comments) The Obama administration's much-touted "pivot" to Asia has a militaristic side that involves encouraging Japan to abandon its post-World War II pacifism and make its revamped military a U.S. ally in containing China, as Tim Shorrock explains to Dennis J Bernstein.
Sunday, June 29, 2014








Iraqi Chaos May Give Kurds a State
(1 comments) Millions of Kurds live in Iran, Iraq, Turkey and Syria but the British-French imperial division of the region left them without a state of their own, adding to the region's tensions. But some Kurds see the current chaos in Iraq as a pathway to nationhood, as scholar Edmund Ghareeb told Dennis J Bernstein.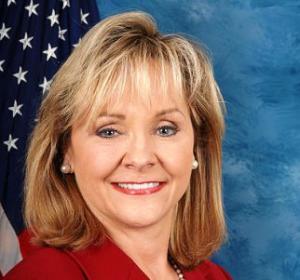 Thursday, May 8, 2014








The Death Penalty's Grotesque Reality
On April 29, Oklahoma authorities strapped convicted murderer Clayton Lockett to a gurney and began pumping in drugs to kill him. But the process went awry as Lockett writhed in pain for 43 minutes, raising moral questions discussed by Dennis J Bernstein with death-penalty opponent Michael Kroll.
Wednesday, April 30, 2014








FCC's Threat to Net Neutrality
President Obama has been a vocal defender of "net neutrality," but a recent leaked report suggests that Obama's FCC chairman is planning to divide the Internet into one with faster and slower speeds, as Free Press' Craig Aaron told Dennis J. Bernstein.
Wednesday, April 23, 2014








Hope for an Israeli-Palestinian State
(1 comments) For years, Israel condemned Palestinians for terrorism, but now Israel seems equally upset over non-violent resistance from a boycott movement aimed at ending more than six decades of repression against Palestinians, a reaction that shows progress, author Ali Abunimah tells Dennis J. Bernstein.
Saturday, April 5, 2014








Giving the Super-Rich More Clout
(2 comments) The U.S. Supreme Court's 5-4 decision to remove limits on how much a person can donate each election cycle represents another giant step toward giving the 1 percent out-sized control of the U.S. political process, as Public Citizen President Robert Weissman told Dennis J Bernstein.
Sunday, March 30, 2014








Recalling a Proud American Moment
(1 comments) United Farm Workers founder Cesar Chavez, with quiet dignity and nonviolent tactics, rallied millions of Americans behind the cause of oppressed farm workers in the 1960s, a remarkable moment recalled in a new movie by Diego Luna, interviewed by Dennis J Bernstein.
Monday, March 24, 2014








Changing Israel from Without
(1 comments) For decades, one-sided support for Israel distorted U.S. perceptions and policies in the Middle East. Only recently has the pro-Zionist narrative faced significant challenge, including protests against the abuse of Palestinians from Israeli dissidents like Ilan Pappe, who spoke with Dennis J Bernstein.
Friday, November 22, 2013








Cop's History an Issue in Toy-Gun Slaying
(2 comments) By all accounts, Andy Lopez was a good-hearted boy with a bright future -- until the 13-year-old was confronted by a police deputy who told him to drop a toy gun and then felled him with a deadly fusillade, a case that has shocked northern California.
Wednesday, November 6, 2013








Gunning Down a Boy with a Toy Gun
(12 comments) Exclusive: The Trayvon Martin case, in which a community watch volunteer killed an unarmed black teen-ager in a hoodie, roiled the U.S. last year. Now, a California deputy has gunned down a Latino boy carrying a toy AK-47, raising other troubling questions, as Dennis J Bernstein reports.
Friday, October 11, 2013








Netanyahu's Scheme for Palestine
Netanyahu has said he's committed to peace talks. He's not committed to peace, but he's committed to talks, because the longer he keeps talking, the Palestinian Authority is locked into this timeline so they can't do anything -- not that they would do anything -- about the kinds of crimes that are being committed in the occupied territories. Netanyahu looks for diplomatic cover so Israel can continue its colonial project.
Sunday, July 28, 2013








Chilling the First Amendment
President Obama has overseen an unprecedented legal campaign against leaks of classified information with New York Times journalist James Risen now facing possible jail for refusing to testify in the trial of ex-CIA officer Jeffrey Sterling for a leak published in Risen's book, State of War, a topic that First Amendment attorney James Goodale discusses with Dennis J Bernstein.
Saturday, July 20, 2013








A Foot Soldier Throws Down His Gun
(3 comments) Brandon Toy, an Iraq War veteran and a mid-level project manager at General Dynamics, concluded that what he had done and was doing went against the best principles of the United States -- and so resigned with a declaration that if "every foot soldier threw down his rifle," things might change.
Wednesday, July 3, 2013








Migrant Workers' Bitter Fruit
(1 comments) The battle to overhaul U.S. immigration policy has now moved from the Senate to the House where its future is at best uncertain. The debate continues even as the Obama administration presses forward with the most stringent deportation policies in modern history.
Tuesday, June 25, 2013








Snowden's Case for Asylum
Despite U.S. government pressure, Russian President Vladimir Putin is balking at demands that he extradite Edward Snowden from Moscow to face espionage charges for leaking secrets about America's global surveillance operations. Still, Snowden's status remains dicey, as Marjorie Cohn explains.
Saturday, June 22, 2013








Bush's Foiled NSA Blackmail Scheme
(2 comments) In early 2003, as the U.S. and British governments were seeking international acquiescence to their aggressive war on Iraq, an unexpected cog thrown into the propaganda machine was the disclosure that the National Security Agency was spying on UN Security Council members in search of blackmail material.
Thursday, June 20, 2013








Barack Obama: "Deporter In Chief"
(29 comments) From day one of his first campaign for President, Barack Obama promised a kinder, more humane treatment of undocumented migrant workers and their families. But his administration has been nothing short of brutal when it comes to his policies. Some of those on the front lines fighting for comprehensive and humane immigration reform have started to refer to Obama as "Deporter in Chief."
Friday, June 14, 2013








Fighting Secrecy and the National Security State
(2 comments) The U.S. government's "war on terror" and its companion "surveillance state" have become troubling issues not only for the civil liberties of Americans but even more so for the rest of the world where popular movements are arising to challenge the electronic penetration of people's information and violation of their privacy.
Saturday, June 8, 2013








How Secrecy Stops Debate on Secrecy
Americans got a rare glimpse into the breadth of U.S. government surveillance of their communications with new revelations that phone and Internet providers have been turning over vast amounts of data to be mined for "terrorism" investigations, an issue discussed by human rights attorney Shahid Buttar with Dennis J Bernstein.
Friday, May 24, 2013








Interview with Code-Pink founder, Medea Benjamin After She "Heckled" Obama
(25 comments) Code-Pink founder, Medea Benjamin, took President Barack Obama head-on during a major foreign policy speech the president was giving Thursday on drone policy and related issues. Benjamin demanded that the president close the Guantanamo Bay prison immediately.
Monday, May 20, 2013








The Historic Conviction of US-Supported Guatemalan Strongman Rios Montt, And What Comes Next
An interview with investigative journalist Allan Nairn, on the historic conviction of US supported Guatemalan Strongman, Rios Montt, for Crimes Against Humanity and Genocide, and the continuing legal battle to sustain the verdict, and expand the genocide investigation for indigenous justice in Guatemala.
Tuesday, January 22, 2013








Embattled Roe v. Wade Turns 40 Today/An Interview with NOW President Terry O'Neill
(1 comments) Today, Terry O'Neill, president of the National Organization for Women, will lead a candlelight vigil to commemorate the 40th anniversary of Roe v. Wade, the landmark Supreme Court decision that recognized women's fundamental right to an abortion.
Sunday, December 2, 2012








Why the US Threatened to Cut Off Aid to Palestine if the UN Granted it Observer Status
(1 comments) Palestine could join the Law of the Sea Convention and get legal access and legal right to these enormous gas supplies right off the coast of Gaza, which Israel has access to. Lebanon, Cypress, Turkey...they all have their claims in. But Palestine has a claim too. Indeed, a pretty substantial claim. And if Palestine gets access to that gas, it can become economically self sufficient. So this is a very important issue.
Friday, November 23, 2012








John Pilger on Israel's Gaza Rampage: It's Not Just War
(87 comments) We see a form of genocide underway in Palestine. And this is the later stage. And what we should be in no doubt about is that although Israelis are doing the bombing, it's really the United States that is pushing the buttons. Because it's only Israelis who are flying the American planes. This is, in effect, an American/Israeli assault on a people who live effectively in an open prison.