Articles Listed By Date List By Popularity
Page 1 of 4 Next Back First Last View All
Tuesday, February 25, 2014








How Covert Agents Infiltrate the Internet to Manipulate, Deceive, and Destroy Reputations
No matter your views on Anonymous, "hacktivists" or garden-variety criminals, it is not difficult to see how dangerous it is to have secret government agencies being able to target any individuals they want – who have never been charged with, let alone convicted of, any crimes – with these sorts of online, deception-based tactics of reputation destruction and disruption.
Thursday, January 30, 2014








Does Obama administration view journalists as Snowden's "accomplices"? It seems so.
(4 comments) Is it now the official view of the Obama administration that these journalists and media outlets are "accomplices" in what they regard as Snowden's crimes? If so, that is a rather stunning and extremist statement. Is there any other possible interpretation of Clapper's remarks?
Sunday, January 19, 2014








Who elected them?
(9 comments) Why did all these people - whom we didn't elect - think they had the right to decide which classified information should be disclosed?
Friday, January 17, 2014








Obama's NSA "reforms" are little more than a PR attempt to mollify the public
(9 comments) Obama never hid the real purpose of this process. It is, he and his officials repeatedly acknowledged, "to restore public confidence" in the NSA. In other words, the goal isn't to truly reform the agency; it is deceive people into believing it has been so that they no longer fear it or are angry about it. He's not an agent of change but the soothing branding packaging for it.
Wednesday, January 8, 2014








4 points about the 1971 FBI break-in
(9 comments) Just as is true of Daniel Ellsberg today, these activists will be widely hailed as heroic, noble, courageous, etc. That's because it's incredibly easy to praise people who challenge governments of the distant past, and much harder to do so for those who challenge those who wield actual power today.
Monday, January 6, 2014








Answers to questions about the New News Site-- First Look-- and NSA Reporting
(5 comments) Below is an email exchange I had with a reader over questions he asked about our new venture and the reporting we've been doing in the NSA story, which I'm publishing with his permission.
Saturday, December 28, 2013








4 quick points about the MSNBC discussion
(6 comments) It's particularly ironic to hear that (a) a journalist is doing something improper ("crossing the line") by defending his source, while (b) it's perfectly proper for journalists to devote their entire careers to defending and venerating the most powerful political official in the nation. Doesn't that reverse the formulation rather radically?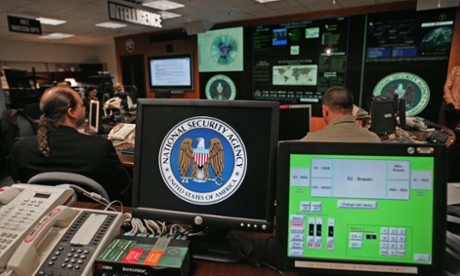 Thursday, October 31, 2013








On leaving the Guardian
(3 comments) As I leave, I really urge everyone to take note of, and stand against, what I and others have written about for years, but which is becoming increasingly more threatening: namely, a sustained and unprecedented attack on press freedoms and the news gathering process in the US.
Saturday, October 26, 2013








As Europe erupts over US spying, NSA chief says government must stop media
(13 comments) Can even President Obama and his most devoted loyalists continue to maintain, with a straight face, that this is all about Terrorism? How are American and British officials, in light of their conduct in all of this, going to maintain the pretense that they are defenders of press freedoms and are in a position to lecture and condemn others for violations?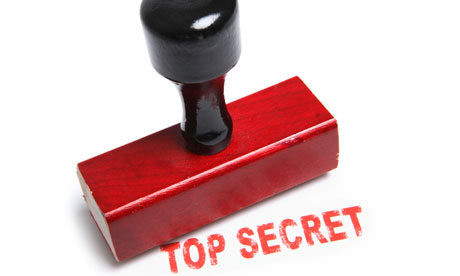 Monday, October 14, 2013








The Perfect Epitaph For Establishment Journalism
(37 comments) National security state officials also decreed that it would "not be in the public interest" to report on the Pentagon Papers, or the My Lai massacre, or the network of CIA black sites in which detainees were tortured, or the NSA warrantless eavesdropping program, or the documents negating claims of Iraqi WMDs, or a whole litany of waste, corruption and illegality that once bore the "top secret" label.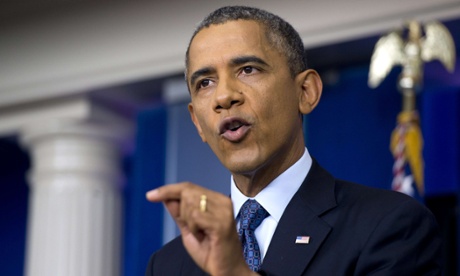 Thursday, October 10, 2013








Committee to Protect Journalists issues scathing report on Obama administration
(1 comments) A report -- the first-ever on press freedoms in the US -- written by former Washington Post executive editor Leonard Downie, Jr., the report offers a comprehensive survey of the multiple ways that the Obama presidency has ushered in a paralyzing climate of fear for journalists and sources alike, one that severely threatens the news-gathering process.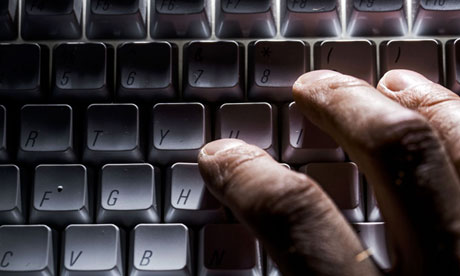 Friday, October 4, 2013








NSA and GCHQ target Tor network that protects anonymity of web users
(1 comments) Tor -- which stands for The Onion Router -- is an open-source public project that bounces its users' internet traffic through several other computers, which it calls "relays" or "nodes," to keep it anonymous and avoid online censorship tools.
Tuesday, October 1, 2013








Reddit Q-and-A on NSA reporting
Leaks from Edward Snowden earlier this year have lead to hundreds of stories by the Guardian and other news outlets that examine the tension between personal privacy and national security. Our reporting has sparked a global debate about the full extent of the NSA's actions to collect personal data. The Guardian's Glenn Greenwald and Janine Gibson engage in a 90-minute Q&A with readers.
Saturday, September 28, 2013








Brian Williams' Iran propaganda
(4 comments) The fact that Iran claims it does not want nuclear weapons is not proof that it will not seek them at some point in the future. What is true is that US intelligence agencies have repeatedly, though secretly, concluded that they do not believe that Iran is building a nuclear weapon, and even top Israeli military officials have expressed serious doubts that Iran is building, or will build, a nuclear weapon.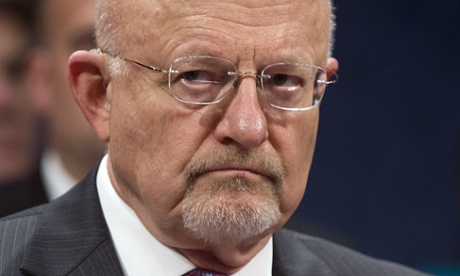 Friday, September 27, 2013








Sen. Ron Wyden: NSA "repeatedly deceived the American people"
(3 comments) James Clapper lied to the faces of the Senate Intelligence Committee about core NSA matters, and not only was he not prosecuted for that felony, but he did not even lose his job, and continues to be treated with great reverence by the very Committee which he deliberately deceived. That one fact tells you all you need to know about how official Washington functions.

Wednesday, September 25, 2013








UK detention of Reprieve activist consistent with NSA's view of drone opponents as "threats" and "adversaries"
(2 comments) The US has previously denounced drone opponents as US adversaries and even terrorist sympathizers. In 2011, the Bureau of Investigative Journalists published a study documenting numerous civilian deaths in Pakistan during the same time period for when John Brennan, then the chief White House counterterrorism adviser and now CIA Director, had falsely asserted there were no such deaths.
Monday, September 23, 2013








Various items: NSA stories around the world
It's worth remembering that as the US and UK run around the world protesting the hacking activities of others and warning of the dangers of cyber-attacks, that duo is one of the most aggressive and malicious, if not the most aggressive and malicious, perpetrators of those attacks of anyone on the planet.
Thursday, September 19, 2013








The war on whistleblowers and journalism
(1 comments) Watch the video of the 90-minute event I did this week at the Sydney Opera House on the war on whistleblowers and journalism, along with WikiLeaks founder Julian Assange, Chelsea Manning's lawyer David Coombs, the intrepid independent journalist Alexa O'Brien, and the Australian commentator Robert Manne, hosted by the Australian writer Bernard Keane.
Sunday, September 15, 2013








Inside the mind of NSA chief Gen Keith Alexander
(2 comments) Any casual review of human history proves how deeply irrational it is to believe that powerful factions can be trusted to exercise vast surveillance power with little accountability or transparency. But the more they proudly flaunt their warped imperial hubris, the more irrational it becomes.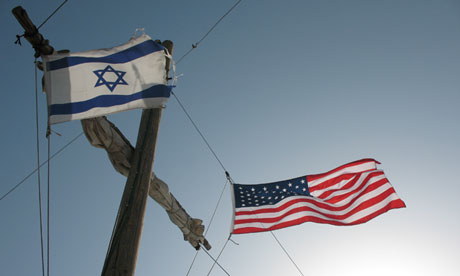 Wednesday, September 11, 2013








NSA shares raw intelligence including Americans' data with Israel
(2 comments) The National Security Agency routinely shares raw intelligence data with Israel without first sifting it to remove information about US citizens, a top-secret document provided to the Guardian by whistleblower Edward Snowden reveals.
Sunday, September 8, 2013








NSA encryption story, Latin American fallout and US/UK attacks on press freedoms
(1 comments) One big problem the NSA and US government generally have had since our reporting began is that their defenses offered in response to each individual story are quickly proven to be false by the next story, which just further undermines their credibility around the world.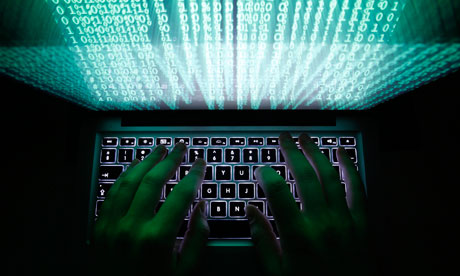 Thursday, September 5, 2013








US and UK spy agencies defeat privacy and security on the internet
(1 comments) US and British intelligence agencies have successfully cracked much of the online encryption relied upon by hundreds of millions of people to protect the privacy of their personal data, online transactions and emails, according to top-secret documents revealed by former contractor Edward Snowden.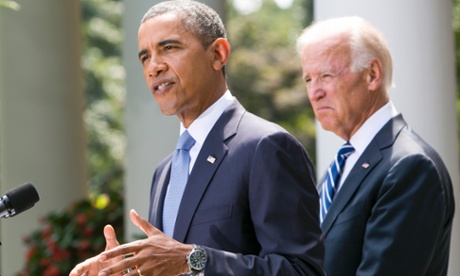 Sunday, September 1, 2013








Obama, Congress and Syria
(7 comments) The Congressional vote which Obama said he would seek appears, in his mind, to have no binding force at all. There is no reason to believe that a Congressional rejection of the war's authorization would constrain Obama in any way, other than perhaps politically.
Wednesday, August 28, 2013








Ongoing NSA work
(4 comments) Given that not even the most ardent interventionists for Syria contend that the bombing is necessary for US national security, how can a military attack on Syria without Congressional approval possibly be reconciled with that position? As is so often the case, there is a much starker debate between candidate Obama and President Obama than there is between the leadership of both political parties in Washington.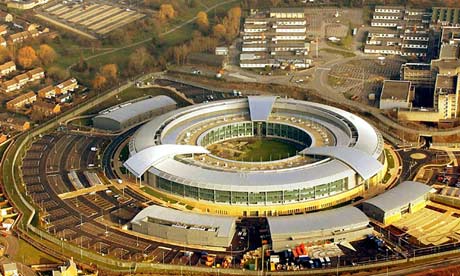 Friday, August 23, 2013








Snowden: UK Government Now Leaking Documents About Itself
(8 comments) This is the first time the Independent has published any revelations purportedly from the NSA documents, and it's the type of disclosure which journalists working directly with NSA whistleblower Edward Snowden have thus far avoided. That leads to the obvious question: who is the source for this disclosure? Snowden this morning said he wants it to be clear that he was not the source for the Independent.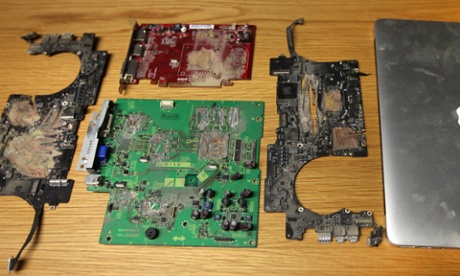 Wednesday, August 21, 2013








"Sending a message": what the US and UK are attempting to do
(5 comments) The US and the UK governments go around the world threatening people all the time. It's their modus operandi. They imprison whistleblowers. They try to criminalize journalism. They threatened the Guardian with prior restraint and then forced the paper to physically smash their hard drives in a basement.
Sunday, August 18, 2013








Detaining my partner: a failed attempt at intimidation
(20 comments) If the UK and US governments believe that tactics like this are going to deter or intimidate us in any way from continuing to report aggressively on what these documents reveal, they are beyond deluded. If anything, it will have only the opposite effect: to embolden us even further.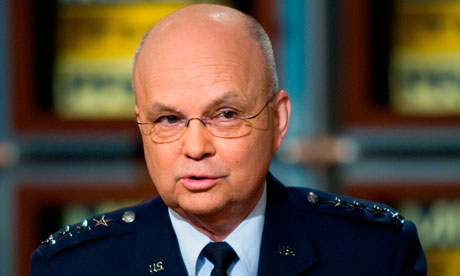 Monday, August 12, 2013








Michael Hayden, Bob Schieffer And The Media's Reverence Of National Security Officials
(5 comments) When it comes to people like Michael Hayden, the profoundly unhealthy reverence harbored by TV journalists means that they would never dare utter any such facts. We are thus subjected to "journalism" in which those least qualified to opine, and those with the greatest personal interests in the outcome of debates, are presented as objective experts, while viewers remain entirely uninformed.

Friday, August 9, 2013








Email service used by Snowden shuts itself down, warns against using US-based companies
(7 comments) Lavabit has shut itself down rather than participate in what it calls "crimes against the American people," and in doing so, has gone to the legal limits in order to tell us all what has happened. There will undoubtedly be more acts inspired by Snowden's initial choice to unravel his own life to make the world aware of what the US government has been doing in the dark.
Wednesday, August 7, 2013








On Obama's cancellation of summit with Putin and extradition
(3 comments) President Obama today canceled a long-scheduled summit with Russian President Vladimir Putin in part because the US president is upset that Russia defied his personal directive to hand over Edward Snowden despite the lack of an extradition treaty between the two nations.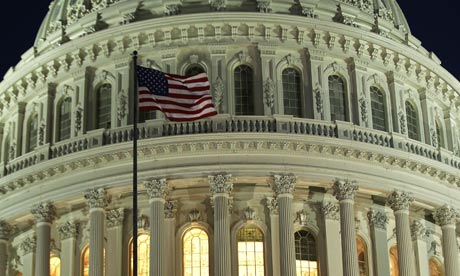 Sunday, August 4, 2013








Members Of Congress Denied Access To Basic Information About NSA
(4 comments) When members of the Intelligence Committee learn of abuses by the NSA, they are barred by law from informing the public. Two Democratic Committee members in the Senate, Ron Wyden and Mark Udall, spent years warning Americans that they would be "stunned to learn" of the radical interpretations of secret law the Obama administration had adopted in the secret FISA court to vest themselves with extremist surveillance powers.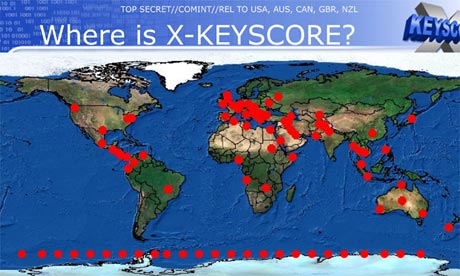 Wednesday, July 31, 2013








XKeyscore: NSA tool collects "nearly everything a user does on the internet"
(12 comments) A top secret National Security Agency program allows analysts to search with no prior authorization through vast databases containing emails, online chats and the browsing histories of millions of individuals, according to documents provided by whistleblower Edward Snowden. The NSA boasts in training materials that the program, called XKeyscore, is its "widest-reaching" system for developing intelligence from the internet.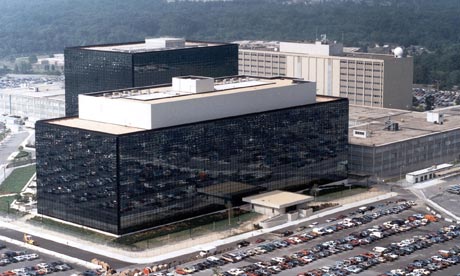 Monday, July 29, 2013








Major opinion shifts, in the US and Congress, on NSA surveillance and privacy
(4 comments) The only ones defending the NSA at this point are the party loyalists and institutional authoritarians in both parties. That's enough for the moment to control Washington outcomes -- as epitomized by the unholy trinity that saved the NSA in the House last week: Pelosi, John Bohener and the Obama White House -- but it is clearly not enough to stem the rapidly changing tide of public opinion.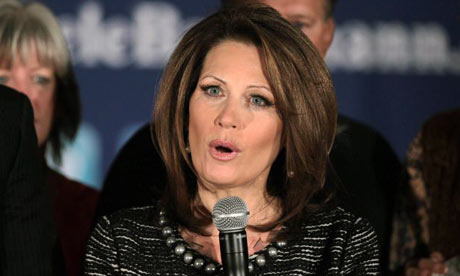 Thursday, July 25, 2013








Democratic Establishment Unmasked: Prime Defenders Of NSA Bulk Spying
(2 comments) The history of Democratic leaders such as Nancy Pelosi isn't one of opposition to mass NSA spying when Bush was in office, only to change positions now that Obama is. The history is of pretend opposition -- of deceiving their supporters by feigning opposition -- while actually supporting it.
Sunday, July 21, 2013








This week in press freedoms and privacy rights
(1 comments) In the utter travesty known as "the Bradley Manning court-martial proceeding," the military judge presiding over the proceeding yet again showed her virtually unbreakable loyalty to the US government's case by refusing to dismiss the most serious charge against the 25-year-old Army Private, one that carries a term of life in prison: "aiding and abetting the enemy."
Tuesday, July 16, 2013








Email Exchange Between Edward Snowden And Former GOP Senator Gordon Humphrey
(2 comments) Snowden: "My intention, which I outlined when this began, is to inform the public as to that which is done in their name and that which is done against them. I remain committed to that. Though reporters and officials may never believe it, I have not provided any information that would harm our people -- agent or not -- and I have no intention to do so."
Monday, July 15, 2013








The Crux Of The NSA Story In One Phrase: "Collect It All"
(7 comments) The NSA is constantly seeking to expand its capabilities without limits. They're currently storing so much, and preparing to store so much more, that they have to build a massive, sprawling new facility in Utah just to hold all the communications from inside the US and around the world that they are collecting -- communications they then have the physical ability to invade any time they want.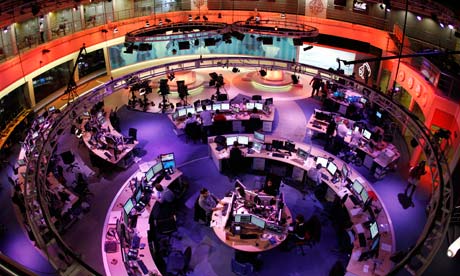 Sunday, July 14, 2013








Inside look at the internal strife over Al Jazeera America
(12 comments) There is a gaping need for strong, fearless, adversarial journalism in the American TV landscape. There is a huge audience hungry for that type of TV journalism. A well-funded TV network with a new, aggressive, fearless investigative approach and a well-recognized global brand name could certainly succeed. Whether AJAM will seek to fill that need, or will run away from it, remains to be seen.
Saturday, July 13, 2013








About the Reuters article
(3 comments) The oft-repeated claim that Snowden's intent is to harm the US is completely negated by the reality that he has all sorts of documents that could quickly and seriously harm the US if disclosed, yet he has published none of those. e could have sold all the documents he had for a great deal of money, or indiscriminately published them, or passed them to a foreign adversary. He did none of that.
Thursday, July 11, 2013








Revealed: How Microsoft Handed The NSA Access To Encrypted Messages
(8 comments) Microsoft has collaborated closely with US intelligence services to allow users' communications to be intercepted, including helping the National Security Agency to circumvent the company's own encryption, according to top-secret documents obtained by the Guardian.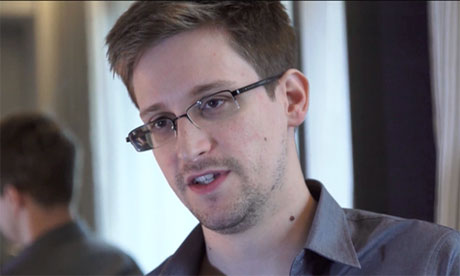 Wednesday, July 10, 2013








Snowden: I never gave any information to Chinese or Russian governments
(3 comments) NSA whistleblower Edward Snowden, in an interview on Saturday and then again Tuesday afternoon, vehemently denied media claims that he gave classified information to the governments of China or Russia. He also denied assertions that one or both governments had succeeded in "draining the contents of his laptops." "I never gave any information to either government, and they never took anything from my laptops," he said.

Monday, July 8, 2013








Edward Snowden: US Surveillance "Not Something I'm Willing To Live Under"
Snowden had not fallen out of love with America, only its government. "America is a fundamentally good country. We have good people with good values who want to do the right thing. But the structures of power that exist are working to their own ends to extend their capability at the expense of the freedom of all publics."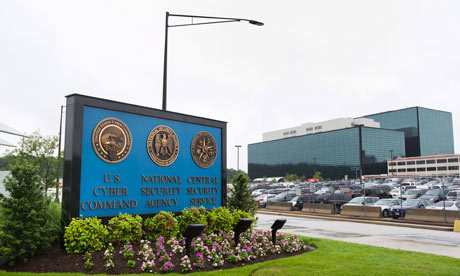 Sunday, July 7, 2013








The NSA's Mass And Indiscriminate Spying On Brazilians
(1 comments) NSA has, for years, systematically tapped into the Brazilian telecommunication network and indiscriminately intercepted, collected and stored the email and telephone records of millions of Brazilians. The claim that any other nation is engaging in anything remotely approaching indiscriminate worldwide surveillance of this sort is baseless.
Wednesday, July 3, 2013








James Clapper, EU Play-Acting, And Political Priorities
(7 comments) If you're spending your time calling for Ed Snowden's head but not James Clapper's, or if you're obsessed with Snowden's fabricated personality attributes (narcissist!) but apathetic about rampant, out-of-control NSA surveillance, it's probably worth spending a few moments thinking about what this priority scheme reveals.
Thursday, June 27, 2013








NSA Collected US Email Records In Bulk For More Than Two Years Under Obama
One function of the internet record collection is what is commonly referred to as "data mining," and which the NSA calls "contact chaining." The agency "analyzed networks with two degrees of separation (two hops) from the target," the report says. In other words, the NSA studied the online records of people who communicated with people who communicated with targeted individuals.
Wednesday, June 26, 2013








The personal side of taking on the NSA: emerging smears
(4 comments) Glenn Greenwald: Distractions about my past and personal life have emerged -- an inevitable side effect for those who challenge the US government. The recent journalist-led "debate" about whether I should be prosecuted for my reporting on these stories was precisely the sort of thing I knew was coming.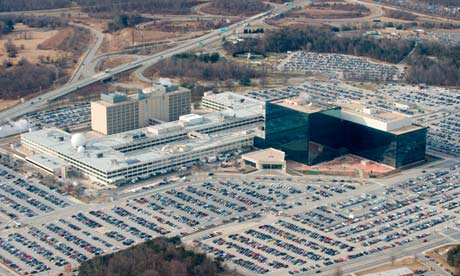 Tuesday, June 25, 2013








Liberal Icon Frank Church On The NSA
Virtually nothing was known at the time about the National Security Agency. The Beltway joke was that "NSA" stood for "no such agency." The conditional part of Church's warning -- "that capability at any time could be turned around on the American people" -- is precisely what is happening, one might even say: is what has already happened. That seems well worth considering.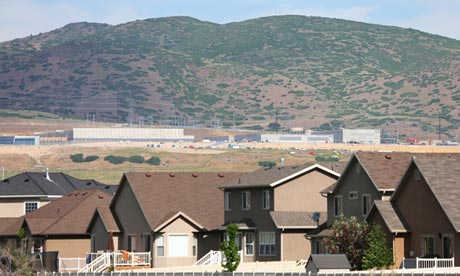 Saturday, June 22, 2013








On The Espionage Act Charges Against Edward Snowden
(4 comments) The Obama administration leaks classified information continuously. They do it to glorify the President, or manipulate public opinion, or even to help produce a pre-election propaganda film about the Osama bin Laden raid. The Obama administration does not hate unauthorized leaks of classified information. What they hate are leaks that embarrass them or expose their wrongdoing.
Thursday, June 20, 2013








Revealed: The Top Secret Rules That Allow NSA To Use US Data Without A Warrant
The Fisa court plays no role in the selection of individuals, nor does it monitor who is selected by the NSA. The NSA's ability to collect and retain the communications of people in the US, even without a warrant, has fueled congressional demands for an estimate of how many Americans have been caught up in surveillance.
Wednesday, June 19, 2013








Fisa Court Oversight: A Look Inside A Secret And Empty Process
(4 comments) Once the NSA has this court approval, it can then target anyone chosen by their analysts, and can even order telecoms and internet companies to turn over to them the emails, chats and calls of those they target. The Fisa court plays no role whatsoever in reviewing whether the procedures it approved are actually complied with when the NSA starts eavesdropping on calls and reading people's emails.
Saturday, June 15, 2013








Edward Snowden's Worst Fear Has Not Been Realized -- Thankfully
(9 comments) The stories thus far published by the Guardian are already leading to concrete improvements in accountability and transparency. The ACLU quickly filed a lawsuit in federal court challenging the legality, including the constitutionality, of the NSA's collection of the phone records of all Americans.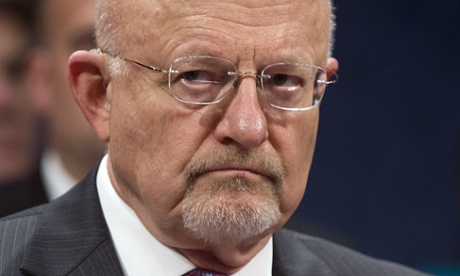 Saturday, June 15, 2013








On Prism, Partisanship And Propaganda
(3 comments) How can anyone think that it's remotely healthy in a democracy to have the NSA building a massive spying apparatus about which even members of Congress, including Senators on the Homeland Security Committee, are totally ignorant and find "astounding" when they learn of them?
Sunday, June 9, 2013








Edward Snowden: The Whistleblower Behind The NSA Surveillance Revelations
(3 comments) The individual responsible for one of the most significant leaks in US political history is Edward Snowden, a 29-year-old former technical assistant for the CIA and current employee of the defense contractor Booz Allen Hamilton. Snowden will go down in history as one of America's most consequential whistleblowers, alongside Daniel Ellsberg and Bradley Manning.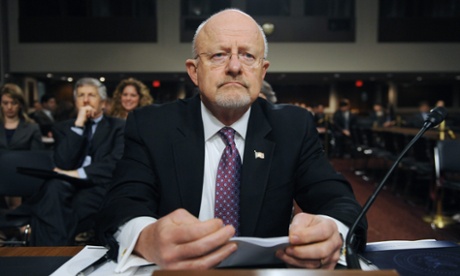 Friday, June 7, 2013








On Whistleblowers And Government Threats Of Investigation
(10 comments) There seems to be this mentality in Washington that as soon as they stamp TOP SECRET on something they've done we're all supposed to quiver and allow them to do whatever they want without transparency or accountability under its banner. These endless investigations and prosecutions and threats are designed to bolster that fear-driven dynamic. But it isn't working. It's doing the opposite.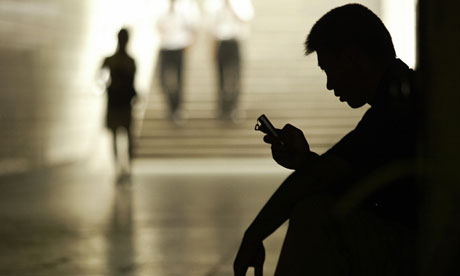 Wednesday, June 5, 2013








Revealed: NSA Collecting Phone Records Of Millions Of Americans Daily
(14 comments) Allowing the government to collect and store unlimited "metadata" is a highly invasive form of surveillance of citizens' communications activities. Those records enable the government to know the identity of every person with whom an individual communicates electronically, how long they spoke, and their location at the time of the communication.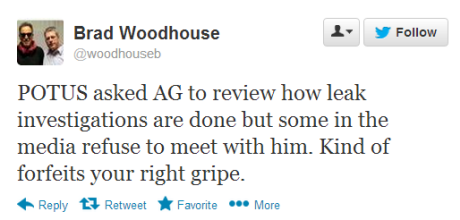 Thursday, May 30, 2013








Obama's New FBI Chief Approved Bush's NSA Warrantless Wiretapping Scheme
(4 comments) Comey will run the FBI alongside Obama's chief of the CIA, John Brennan, who spent the Bush years advocating multiple torture techniques and rendition. The Agent of Change reaches deep into the bowels of the Bush National Security State and empowers them to run two of the most powerful agencies.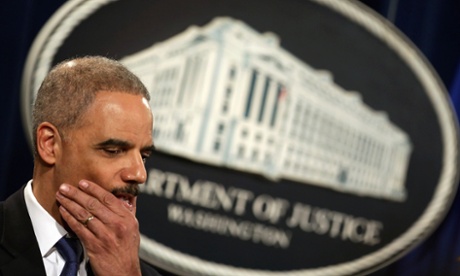 Wednesday, May 29, 2013








Will Journalists Take Any Steps To Defend Against Attacks On Press Freedom?
(4 comments) It's always in the interest of political leaders to control the flow of information and to punish those who make them look bad. That's why there is a free press guarantee in the First Amendment. If journalists aren't willing to protect it, why would anyone else?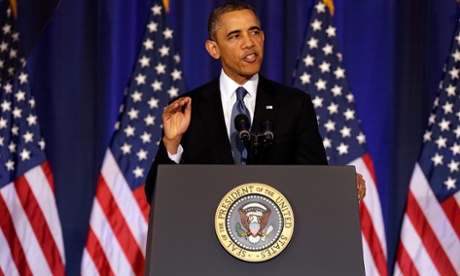 Monday, May 27, 2013








Obama's Terrorism Speech: Seeing What You Want To See
(9 comments) In lieu of substance, the speech was heavy on feel-good rhetoric, mostly designed to signal that unlike the mean and simplistic George Bush -- who presumably pursued these policies thoughtlessly and simplistically -- Obama experiences inner turmoil and deep moral and intellectual conflict as he embraces them.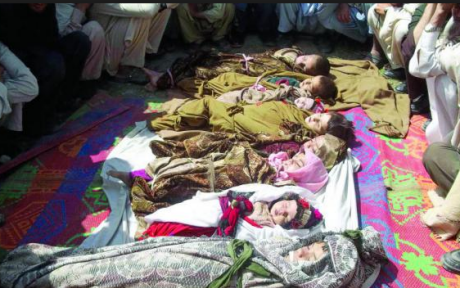 Sunday, May 26, 2013








Andrew Sullivan, terrorism, and the art of distortion
(7 comments) Americans and westerners have been relentlessly bombarded with the message that We are the Noble and Innocent Victims and those Muslims are the Evil, Primitive, Savage Aggressors, so that's what many people are trained to believe, and view any challenge to that as an assault on their core tribalistic convictions.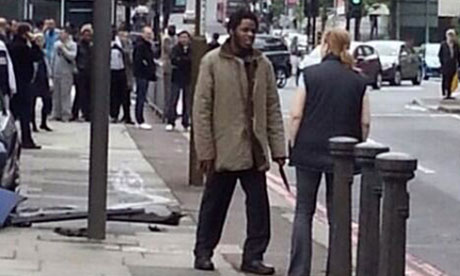 Friday, May 24, 2013








Was the London killing of a British soldier "terrorism"?
(11 comments) Can it really be the case that when western nations continuously kill Muslim civilians, that's not "terrorism," but when Muslims kill western soldiers, that is terrorism? The US has even imprisoned people at Guantanamo and elsewhere on accusations of "terrorism" who are accused of nothing more than engaging in violence against US soldiers who invaded their country.