Articles Listed By Date List By Popularity
Page 1 of 5 Next Back First Last View All
Tuesday, September 9, 2014 (6 comments)










Americans Now Fear ISIS Sleeper Cells Are Living In The U.S., Overwhelmingly Support Military Action In terms of crazed irrationality, how far away from false belief is the current fear on the part of Americans that there are ISIS sleeper cells "living in the United States"? It's as though ISIS and the U.S. media and political class worked in perfect unison to achieve the same goal here when it comes to American public opinion: fully terrorize them.
Thursday, August 28, 2014 (16 comments)










Elizabeth Warren finally speaks on Israel/Gaza, sounds like Netanyahu In the last week, Israel deliberately destroyed an entire large residential apartment building after giving its residents less than an hour to vacate, leaving more than 40 families homeless, and also destroyed a seven-story office building and two-story shopping center. Warren says, "I believe Israel has a right, at that point, to defend itself." Such carnage is the "last thing Israel wants."
Wednesday, August 27, 2014 (3 comments)










The Fun of Empire: Fighting on All Sides of a War in Syria Now the Obama administration and American political class is celebrating the one-year anniversary of the failed "Bomb Assad!" campaign by starting a new campaign to bomb those fighting against Assad -- the very same side the U.S. has been arming over the last two years.
Saturday, August 23, 2014 (2 comments)










Should Twitter, Facebook and Google Executives be the Arbiters of What We See and Read? The much more relevant question is whether you really want these companies' managers to be making such consequential decisions about what billions of people around the world can -- and cannot -- see, hear, read, watch and learn.
Thursday, August 14, 2014 (9 comments)










The Militarization of U.S. Police: Finally Dragged Into the Light by the Horrors of Ferguson Americans are now so accustomed to seeing police officers decked in camouflage and Robocop-style costumes, riding in armored vehicles and carrying automatic weapons first introduced during the U.S. occupation of Baghdad, that it has become normalized.
Monday, August 4, 2014










Cash, Weapons and Surveillance: the U.S. is a Key Party to Every Israeli Attack Legal or not, the NSA's extensive, multi-level cooperation with Israeli military and intelligence agencies is part of a broader American policy that actively supports and enables Israeli aggression and militarism. Every Israeli action in Gaza has U.S. fingerprints all over it.
Tuesday, July 29, 2014 (27 comments)










Terrorism in the Israeli Attack on Gaza "Terrorism" is, and from the start was designed to be, almost entirely devoid of discernible meaning. It's a fear-mongering slogan, lacking any consistent application, intended to end rational debate and justify virtually any conduct by those who apply the term. But to the extent it means anything beyond that, it typically refers to the killing of civilians as a means of furthering political or military goals.
Saturday, July 26, 2014










The NSA's New Partner in Spying: Saudi Arabia's Brutal State Police U.S. support for the Saudi regime is long-standing. One secret 2007 NSA memo lists Saudi Arabia as one of four countries where the U.S. "has [an] interest in regime continuity." The Saudi Ministry of Defense also relies on the NSA for help with "signals analysis equipment upgrades, decryption capabilities and advanced training on a wide range of topics."
Tuesday, July 22, 2014 (3 comments)










Netanyahu's "Telegenically Dead" Comment Is Grotesque but Not Original American journalism is frequently criticized with great justification, but there are a number of American journalists in Gaza, along with non-western ones, in order to tell the world about what is happening there. That reporting is incredibly brave and difficult, and those who are doing it merit the highest respect.
Thursday, July 17, 2014 (6 comments)










NBC News Pulls Veteran Reporter from Gaza After Witnessing Israeli Attack on Children Ayman Mohyeldin, the NBC News correspondent who personally witnessed yesterday's killing by Israel of four Palestinian boys on a Gazan beach and who has received widespread praise for his brave and innovative coverage of the conflict, has been told by NBC executives to leave Gaza immediately. Gazans may have no way out of Gaza, but at this point, Mohyeldin seems to have no way back in.
Wednesday, July 16, 2014 (6 comments)










Hacking Online Polls and Other Ways British Spies Seek to Control the Internet The secretive British spy agency GCHQ has developed covert tools to seed the internet with false information, including the ability to manipulate the results of online polls, artificially inflate pageview counts on web sites, "amplif[y]" sanctioned messages on YouTube, and censor video content judged to be "extremist."
Monday, July 14, 2014 (2 comments)










Newly Obtained Emails Contradict Administration Claims on Guardian Laptop Destruction Emails just obtained by Associated Press pursuant to a Freedom of Information Act request (FOIA) prove that senior Obama national security officials -- including Director of National Intelligence James Clapper and then-NSA chief Keith Alexander -- not only knew in advance that U.K. officials intended to force The Guardian to destroy their computers, but overtly celebrated it.
Wednesday, July 9, 2014 (1 comments)










Meet the Muslim-American Leaders the FBI and NSA Have Been Spying On A three-month investigation by The Intercept -- including interviews with more than a dozen current and former federal law enforcement officials involved in the FISA process -- reveals that in practice, the system for authorizing NSA surveillance affords the government wide latitude in spying on U.S. citizens.
Sunday, June 8, 2014 (5 comments)










Encouraging Words of Regret From Dean Baquet and Weasel Words From James Clapper Only time will tell whether Baquet's proclamations on this issue result in any actual change for the paper, but it does shed light on an important question I heard many times over the last month as we approached the one-year anniversary of the first NSA story: what has changed as a result of the last year of disclosures?
Tuesday, June 3, 2014 (3 comments)










What Excuse Remains for Obama's Failure to Close GITMO? Obama's last signing statement concluded with this cryptic vow: "In the event that the restrictions on the transfer of Guantanamo detainees in sections 1034 and 1035 operate in a manner that violates constitutional separation of powers principles, my Administration will implement them in a manner that avoids the constitutional conflict."
Friday, May 23, 2014 (16 comments)










A Response to Michael Kinsley Even the positive reviews of the book in the U.S. took grave offense to its last chapter, which argues that the U.S. media is too close and subservient to the U.S. government and its officials, over whom the press claims to exercise adversarial oversight. This condemnation of the U.S. media, argued even many of the positive reviewers, is unfair.
Tuesday, May 13, 2014










Glenn Greenwald: from Martin Luther King to Anonymous, the state targets dissenters not just "bad guys" Don't believe the argument that mass surveillance is only a problem for wrongdoers. Governments have repeatedly spied on anyone who challenges their power, says Glenn Greenwald in an extract from his book about Edward Snowden and the NSA, No Place to Hide.
Thursday, May 8, 2014










Keith Alexander Unplugged: on Bush/Obama, 1.7 million stolen documents and other matters They know how many documents he accessed in his entire career at NSA, which is radically different from how many documents he took. But that hasn't stopped media outlets from repeatedly affirming the evidence-free claim that Snowden took 1.7 million documents. Even the most blatantly unreliable claims from National Security officials are treated as infallible papal pronouncements by our Adversarial Watchdog Press.
Saturday, April 12, 2014 (2 comments)










NSA Blows Its Own Top Secret Program in Order to Propagandize NSA Blows Its Own Top Secret Program in Order to Propagandize - The Intercept
Wednesday, March 26, 2014










Obama's New NSA Proposal and Democratic Partisan Hackery Whatever test exists for determining whether "unauthorized" disclosures of classified information are justified, Snowden's revelations pass the test with ease. That President Obama now proclaims the need to end a domestic spying program that would still be a secret in the absence of Snowden's whistleblowing proves that quite compellingly.
Tuesday, February 25, 2014










How Covert Agents Infiltrate the Internet to Manipulate, Deceive, and Destroy Reputations No matter your views on Anonymous, "hacktivists" or garden-variety criminals, it is not difficult to see how dangerous it is to have secret government agencies being able to target any individuals they want – who have never been charged with, let alone convicted of, any crimes – with these sorts of online, deception-based tactics of reputation destruction and disruption.
Thursday, January 30, 2014 (4 comments)










Does Obama administration view journalists as Snowden's "accomplices"? It seems so. Is it now the official view of the Obama administration that these journalists and media outlets are "accomplices" in what they regard as Snowden's crimes? If so, that is a rather stunning and extremist statement. Is there any other possible interpretation of Clapper's remarks?
Sunday, January 19, 2014 (9 comments)










Who elected them? Why did all these people - whom we didn't elect - think they had the right to decide which classified information should be disclosed?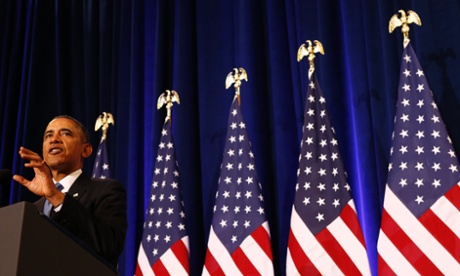 Friday, January 17, 2014 (9 comments)










Obama's NSA "reforms" are little more than a PR attempt to mollify the public Obama never hid the real purpose of this process. It is, he and his officials repeatedly acknowledged, "to restore public confidence" in the NSA. In other words, the goal isn't to truly reform the agency; it is deceive people into believing it has been so that they no longer fear it or are angry about it. He's not an agent of change but the soothing branding packaging for it.
Wednesday, January 8, 2014 (9 comments)










4 points about the 1971 FBI break-in Just as is true of Daniel Ellsberg today, these activists will be widely hailed as heroic, noble, courageous, etc. That's because it's incredibly easy to praise people who challenge governments of the distant past, and much harder to do so for those who challenge those who wield actual power today.
Monday, January 6, 2014 (5 comments)










Answers to questions about the New News Site-- First Look-- and NSA Reporting Below is an email exchange I had with a reader over questions he asked about our new venture and the reporting we've been doing in the NSA story, which I'm publishing with his permission.
Saturday, December 28, 2013 (6 comments)










4 quick points about the MSNBC discussion It's particularly ironic to hear that (a) a journalist is doing something improper ("crossing the line") by defending his source, while (b) it's perfectly proper for journalists to devote their entire careers to defending and venerating the most powerful political official in the nation. Doesn't that reverse the formulation rather radically?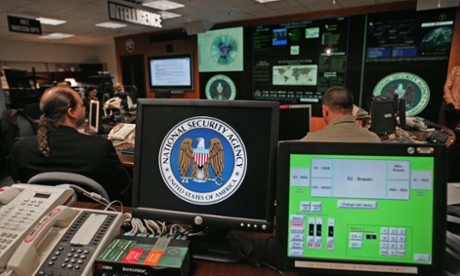 Thursday, October 31, 2013 (3 comments)










On leaving the Guardian As I leave, I really urge everyone to take note of, and stand against, what I and others have written about for years, but which is becoming increasingly more threatening: namely, a sustained and unprecedented attack on press freedoms and the news gathering process in the US.
Saturday, October 26, 2013 (13 comments)










As Europe erupts over US spying, NSA chief says government must stop media Can even President Obama and his most devoted loyalists continue to maintain, with a straight face, that this is all about Terrorism? How are American and British officials, in light of their conduct in all of this, going to maintain the pretense that they are defenders of press freedoms and are in a position to lecture and condemn others for violations?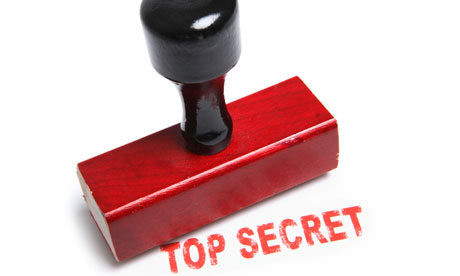 Monday, October 14, 2013 (37 comments)










The Perfect Epitaph For Establishment Journalism National security state officials also decreed that it would "not be in the public interest" to report on the Pentagon Papers, or the My Lai massacre, or the network of CIA black sites in which detainees were tortured, or the NSA warrantless eavesdropping program, or the documents negating claims of Iraqi WMDs, or a whole litany of waste, corruption and illegality that once bore the "top secret" label.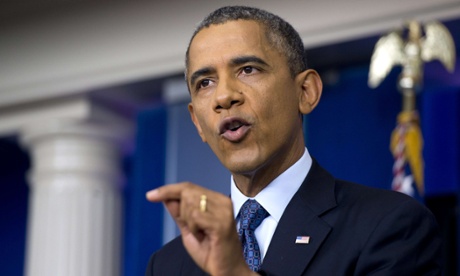 Thursday, October 10, 2013 (1 comments)










Committee to Protect Journalists issues scathing report on Obama administration A report -- the first-ever on press freedoms in the US -- written by former Washington Post executive editor Leonard Downie, Jr., the report offers a comprehensive survey of the multiple ways that the Obama presidency has ushered in a paralyzing climate of fear for journalists and sources alike, one that severely threatens the news-gathering process.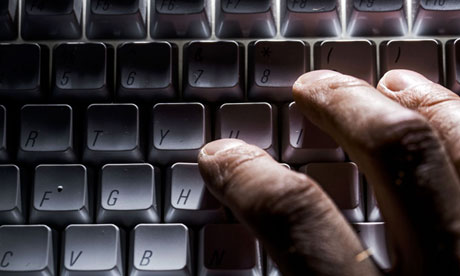 Friday, October 4, 2013 (1 comments)










NSA and GCHQ target Tor network that protects anonymity of web users Tor -- which stands for The Onion Router -- is an open-source public project that bounces its users' internet traffic through several other computers, which it calls "relays" or "nodes," to keep it anonymous and avoid online censorship tools.
Tuesday, October 1, 2013










Reddit Q-and-A on NSA reporting Leaks from Edward Snowden earlier this year have lead to hundreds of stories by the Guardian and other news outlets that examine the tension between personal privacy and national security. Our reporting has sparked a global debate about the full extent of the NSA's actions to collect personal data. The Guardian's Glenn Greenwald and Janine Gibson engage in a 90-minute Q&A with readers.
Saturday, September 28, 2013 (4 comments)










Brian Williams' Iran propaganda The fact that Iran claims it does not want nuclear weapons is not proof that it will not seek them at some point in the future. What is true is that US intelligence agencies have repeatedly, though secretly, concluded that they do not believe that Iran is building a nuclear weapon, and even top Israeli military officials have expressed serious doubts that Iran is building, or will build, a nuclear weapon.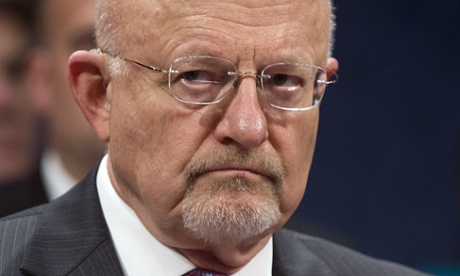 Friday, September 27, 2013 (3 comments)










Sen. Ron Wyden: NSA "repeatedly deceived the American people" James Clapper lied to the faces of the Senate Intelligence Committee about core NSA matters, and not only was he not prosecuted for that felony, but he did not even lose his job, and continues to be treated with great reverence by the very Committee which he deliberately deceived. That one fact tells you all you need to know about how official Washington functions.

Wednesday, September 25, 2013 (2 comments)










UK detention of Reprieve activist consistent with NSA's view of drone opponents as "threats" and "adversaries" The US has previously denounced drone opponents as US adversaries and even terrorist sympathizers. In 2011, the Bureau of Investigative Journalists published a study documenting numerous civilian deaths in Pakistan during the same time period for when John Brennan, then the chief White House counterterrorism adviser and now CIA Director, had falsely asserted there were no such deaths.
Monday, September 23, 2013










Various items: NSA stories around the world It's worth remembering that as the US and UK run around the world protesting the hacking activities of others and warning of the dangers of cyber-attacks, that duo is one of the most aggressive and malicious, if not the most aggressive and malicious, perpetrators of those attacks of anyone on the planet.
Thursday, September 19, 2013 (1 comments)










The war on whistleblowers and journalism Watch the video of the 90-minute event I did this week at the Sydney Opera House on the war on whistleblowers and journalism, along with WikiLeaks founder Julian Assange, Chelsea Manning's lawyer David Coombs, the intrepid independent journalist Alexa O'Brien, and the Australian commentator Robert Manne, hosted by the Australian writer Bernard Keane.
Sunday, September 15, 2013 (2 comments)










Inside the mind of NSA chief Gen Keith Alexander Any casual review of human history proves how deeply irrational it is to believe that powerful factions can be trusted to exercise vast surveillance power with little accountability or transparency. But the more they proudly flaunt their warped imperial hubris, the more irrational it becomes.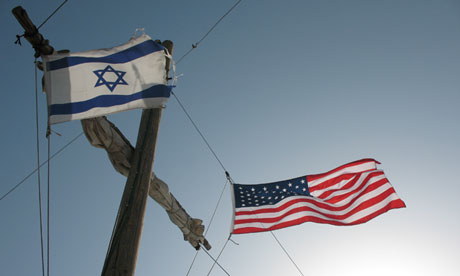 Wednesday, September 11, 2013 (2 comments)










NSA shares raw intelligence including Americans' data with Israel The National Security Agency routinely shares raw intelligence data with Israel without first sifting it to remove information about US citizens, a top-secret document provided to the Guardian by whistleblower Edward Snowden reveals.
Sunday, September 8, 2013 (1 comments)










NSA encryption story, Latin American fallout and US/UK attacks on press freedoms One big problem the NSA and US government generally have had since our reporting began is that their defenses offered in response to each individual story are quickly proven to be false by the next story, which just further undermines their credibility around the world.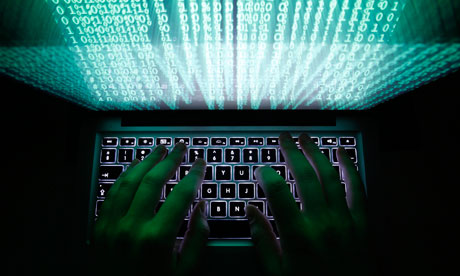 Thursday, September 5, 2013 (1 comments)










US and UK spy agencies defeat privacy and security on the internet US and British intelligence agencies have successfully cracked much of the online encryption relied upon by hundreds of millions of people to protect the privacy of their personal data, online transactions and emails, according to top-secret documents revealed by former contractor Edward Snowden.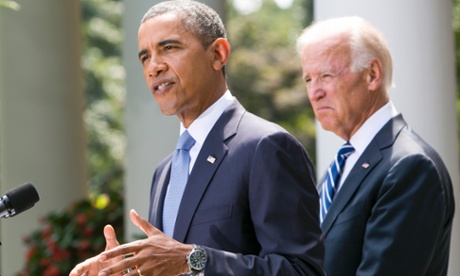 Sunday, September 1, 2013 (7 comments)










Obama, Congress and Syria The Congressional vote which Obama said he would seek appears, in his mind, to have no binding force at all. There is no reason to believe that a Congressional rejection of the war's authorization would constrain Obama in any way, other than perhaps politically.
Wednesday, August 28, 2013 (4 comments)










Ongoing NSA work Given that not even the most ardent interventionists for Syria contend that the bombing is necessary for US national security, how can a military attack on Syria without Congressional approval possibly be reconciled with that position? As is so often the case, there is a much starker debate between candidate Obama and President Obama than there is between the leadership of both political parties in Washington.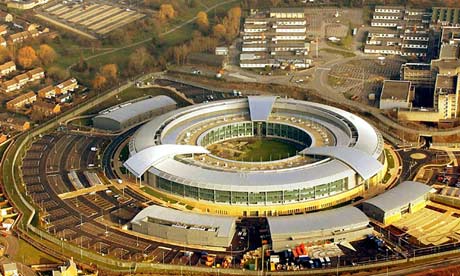 Friday, August 23, 2013 (8 comments)










Snowden: UK Government Now Leaking Documents About Itself This is the first time the Independent has published any revelations purportedly from the NSA documents, and it's the type of disclosure which journalists working directly with NSA whistleblower Edward Snowden have thus far avoided. That leads to the obvious question: who is the source for this disclosure? Snowden this morning said he wants it to be clear that he was not the source for the Independent.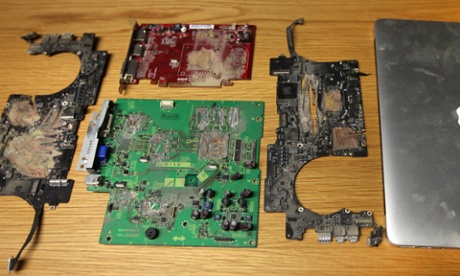 Wednesday, August 21, 2013 (5 comments)










"Sending a message": what the US and UK are attempting to do The US and the UK governments go around the world threatening people all the time. It's their modus operandi. They imprison whistleblowers. They try to criminalize journalism. They threatened the Guardian with prior restraint and then forced the paper to physically smash their hard drives in a basement.
Sunday, August 18, 2013 (20 comments)










Detaining my partner: a failed attempt at intimidation If the UK and US governments believe that tactics like this are going to deter or intimidate us in any way from continuing to report aggressively on what these documents reveal, they are beyond deluded. If anything, it will have only the opposite effect: to embolden us even further.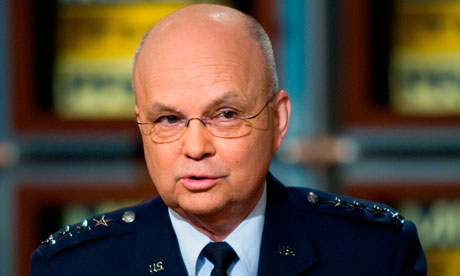 Monday, August 12, 2013 (5 comments)










Michael Hayden, Bob Schieffer And The Media's Reverence Of National Security Officials When it comes to people like Michael Hayden, the profoundly unhealthy reverence harbored by TV journalists means that they would never dare utter any such facts. We are thus subjected to "journalism" in which those least qualified to opine, and those with the greatest personal interests in the outcome of debates, are presented as objective experts, while viewers remain entirely uninformed.

Friday, August 9, 2013 (7 comments)










Email service used by Snowden shuts itself down, warns against using US-based companies Lavabit has shut itself down rather than participate in what it calls "crimes against the American people," and in doing so, has gone to the legal limits in order to tell us all what has happened. There will undoubtedly be more acts inspired by Snowden's initial choice to unravel his own life to make the world aware of what the US government has been doing in the dark.
Wednesday, August 7, 2013 (3 comments)










On Obama's cancellation of summit with Putin and extradition President Obama today canceled a long-scheduled summit with Russian President Vladimir Putin in part because the US president is upset that Russia defied his personal directive to hand over Edward Snowden despite the lack of an extradition treaty between the two nations.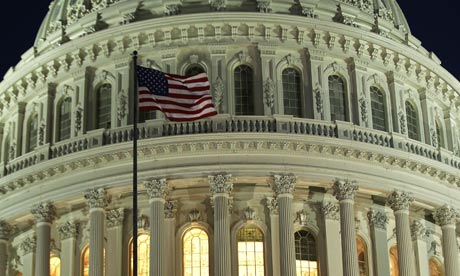 Sunday, August 4, 2013 (4 comments)










Members Of Congress Denied Access To Basic Information About NSA When members of the Intelligence Committee learn of abuses by the NSA, they are barred by law from informing the public. Two Democratic Committee members in the Senate, Ron Wyden and Mark Udall, spent years warning Americans that they would be "stunned to learn" of the radical interpretations of secret law the Obama administration had adopted in the secret FISA court to vest themselves with extremist surveillance powers.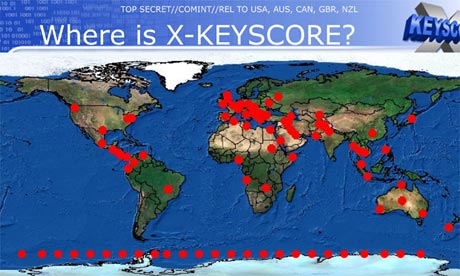 Wednesday, July 31, 2013 (12 comments)










XKeyscore: NSA tool collects "nearly everything a user does on the internet" A top secret National Security Agency program allows analysts to search with no prior authorization through vast databases containing emails, online chats and the browsing histories of millions of individuals, according to documents provided by whistleblower Edward Snowden. The NSA boasts in training materials that the program, called XKeyscore, is its "widest-reaching" system for developing intelligence from the internet.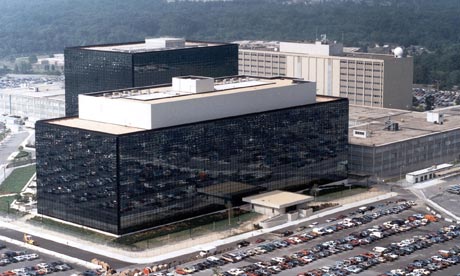 Monday, July 29, 2013 (4 comments)










Major opinion shifts, in the US and Congress, on NSA surveillance and privacy The only ones defending the NSA at this point are the party loyalists and institutional authoritarians in both parties. That's enough for the moment to control Washington outcomes -- as epitomized by the unholy trinity that saved the NSA in the House last week: Pelosi, John Bohener and the Obama White House -- but it is clearly not enough to stem the rapidly changing tide of public opinion.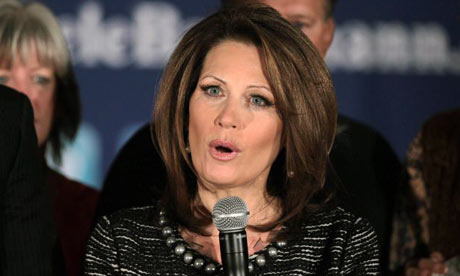 Thursday, July 25, 2013 (2 comments)










Democratic Establishment Unmasked: Prime Defenders Of NSA Bulk Spying The history of Democratic leaders such as Nancy Pelosi isn't one of opposition to mass NSA spying when Bush was in office, only to change positions now that Obama is. The history is of pretend opposition -- of deceiving their supporters by feigning opposition -- while actually supporting it.
Sunday, July 21, 2013 (1 comments)










This week in press freedoms and privacy rights In the utter travesty known as "the Bradley Manning court-martial proceeding," the military judge presiding over the proceeding yet again showed her virtually unbreakable loyalty to the US government's case by refusing to dismiss the most serious charge against the 25-year-old Army Private, one that carries a term of life in prison: "aiding and abetting the enemy."
Tuesday, July 16, 2013 (2 comments)










Email Exchange Between Edward Snowden And Former GOP Senator Gordon Humphrey Snowden: "My intention, which I outlined when this began, is to inform the public as to that which is done in their name and that which is done against them. I remain committed to that. Though reporters and officials may never believe it, I have not provided any information that would harm our people -- agent or not -- and I have no intention to do so."
Monday, July 15, 2013 (7 comments)










The Crux Of The NSA Story In One Phrase: "Collect It All" The NSA is constantly seeking to expand its capabilities without limits. They're currently storing so much, and preparing to store so much more, that they have to build a massive, sprawling new facility in Utah just to hold all the communications from inside the US and around the world that they are collecting -- communications they then have the physical ability to invade any time they want.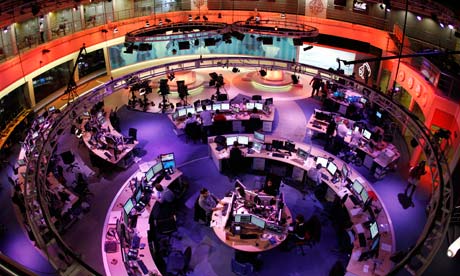 Sunday, July 14, 2013 (12 comments)










Inside look at the internal strife over Al Jazeera America There is a gaping need for strong, fearless, adversarial journalism in the American TV landscape. There is a huge audience hungry for that type of TV journalism. A well-funded TV network with a new, aggressive, fearless investigative approach and a well-recognized global brand name could certainly succeed. Whether AJAM will seek to fill that need, or will run away from it, remains to be seen.
Saturday, July 13, 2013 (3 comments)










About the Reuters article The oft-repeated claim that Snowden's intent is to harm the US is completely negated by the reality that he has all sorts of documents that could quickly and seriously harm the US if disclosed, yet he has published none of those. e could have sold all the documents he had for a great deal of money, or indiscriminately published them, or passed them to a foreign adversary. He did none of that.
Thursday, July 11, 2013 (8 comments)










Revealed: How Microsoft Handed The NSA Access To Encrypted Messages Microsoft has collaborated closely with US intelligence services to allow users' communications to be intercepted, including helping the National Security Agency to circumvent the company's own encryption, according to top-secret documents obtained by the Guardian.