Articles Listed By Date List By Popularity
Page 1 of 5 First Back Next 2 3 4 5 View All
Thursday, January 29, 2015 (1 comments)









The Petulant Entitlement Syndrome of Journalists Prior to the advent of blogs, establishment journalists were largely immunized even from hearing criticisms. If a life-tenured New York Times columnist wrote something stupid or vapid, or a Sunday TV news host conducted a sycophantic interview with a government official, there was no real mechanism for the average non-journalist citizen to voice critiques.
Friday, January 16, 2015 (8 comments)









Latest FBI Claim Of Disrupted Terror Plot Deserves Much Scrutiny And Skepticism The known facts from this latest case seem to fit well within a now-familiar FBI pattern whereby the agency does not disrupt planned domestic terror attacks but rather creates them, then publicly praises itself for stopping its own plots. Predictably, political officials instantly exploited the news to justify their powers of domestic surveillance.
Wednesday, January 14, 2015 (51 comments)









France arrests comedian for Facebook comments, showing the sham of the West's "Free Speech" Celebration Since that glorious "free speech" march, France has reportedly opened 54 criminal cases for "condoning terrorism." AP reported this morning that "France ordered prosecutors around the country to crack down on hate speech, anti-Semitism and glorifying terrorism."
Tuesday, January 13, 2015 (19 comments)









Dianne Feinstein, Strong Advocate Of Leak Prosecutions, Demands Immunity For David Petraeus Feinstein wanted Julian Assange, who isn't a US citizen and never served in the US Government, prosecuted for espionage for exposing war crimes, and demanded that Edward Snowden be charged with "treason" for exposing illegal eavesdropping which shocked the world. But a four-star general who leaked classified information not for any noble purpose but to his mistress should be protected from any legal consequences.
Friday, January 9, 2015 (40 comments)









In Solidarity With a Free Press: Some More Blasphemous Cartoons This week's defense of free speech rights was so spirited that it gave rise to a brand new principle: to defend free speech, one not only defends the right to disseminate the speech, but embraces the content of the speech itself. One should not merely condemn the attacks and defend the right of the cartoonists to publish, but should publish and even celebrate those cartoons.
Thursday, January 1, 2015 (3 comments)









North Korea/Sony Story Shows How Eagerly U.S. Media Still Regurgitate Government claims None of the expert skepticism made its way into countless media accounts of the Sony hack. Time and again, many journalists mindlessly regurgitated the U.S. Government's accusation against North Korea without a shred of doubt, blindly assuming it to be true, and then discussing, often demanding, strong retaliation.
Saturday, December 20, 2014 (2 comments)









Meet Alfreda Bikowsky, The Senior Officer At The Center Of The CIA's Torture Scandals The person described by both NBC and The New Yorker is senior CIA officer Alfreda Frances Bikowsky. Multiple news outlets have reported that as the result of a long string of significant errors and malfeasance, her competence and integrity are doubted -- even by some within the agency.
Wednesday, December 17, 2014 (4 comments)









Jeb Bush V. Hillary Clinton: The Perfectly Illustrative Election Having someone who is the brother of one former president and the son of another run against the wife of still another former president would be sweetly illustrative of all sorts of degraded and illusory aspects of American life, from meritocracy to class mobility.
Tuesday, December 16, 2014









U.S. TV Provides Ample Platform For American Torturers, But None To Their Victims When America is forced to confront its heinous acts, the central strategy is to disappear the victims; render them invisible. That's what robs them of their humanity. That is what enables American elites first to support atrocities, and then, when forced to reckon with them, tell themselves that--despite some isolated and well-intentioned bad acts--they are still really good, elevated, noble, admirable people.
Tuesday, December 9, 2014 (2 comments)









Live Coverage Of The Senate Torture Report American torture was not confined to a handful of aberrational cases or techniques, nor was it the work of rogue CIA agents. It was an officially sanctioned, worldwide regime of torture that had the acquiescence, if not explicit approval, of the top members of both political parties in Congress. It was motivated by far more than interrogation.
Sunday, December 7, 2014 (2 comments)









Release of Six Detainees After Twelve Years Highlights the Historic Evil of Guantanamo The U.S. military overnight transferred six Guantanamo detainees to Uruguay. All of them had been imprisoned since 2002 -- more than 12 years. None has ever been charged with a crime, let alone convicted of any wrongdoing. They had all been cleared for release years ago by the Pentagon itself, but nonetheless remained in cages until today.
Wednesday, December 3, 2014 (3 comments)









In US-Supported Egypt, 188 Protesters Are Sentenced To Die Days After Mubarak Is Effectively Freed While Mubarak and his cronies are immunized for their savage crimes, 188 members of the Muslim Brotherhood, who participated in anti-Sisi protests that led to the deaths of 11 police officers, were handed death sentences today en masse.
Friday, November 28, 2014 (4 comments)









Talking To James Risen About Pay Any Price, The War On Terror And Press Freedoms There have been lots of critiques of the War on Terror on its own terms, but Risen's is one of the first to offer large amounts of original reporting on what is almost certainly the most overlooked aspect of this war: the role corporate profiteering plays in ensuring its endless continuation, and how the beneficiaries use rank fear-mongering to sustain it.
Wednesday, November 26, 2014 (2 comments)









The US/UK Campaign To Demonize Social Media Companies As Terrorist Allies All of this is part of a clear and definitely coordinated campaign by the U.S. and UK Governments to demonize social media companies as terrorist-helpers in order to force them to act as (even more) obedient snooping agents for the National Security State.
Wednesday, November 19, 2014 (3 comments)









Congress Is Irrelevant On Mass Surveillance -- Here's What Matters Instead The pro-NSA Republican senators were actually arguing that if the NSA were no longer allowed to bulk-collect communication records of Americans inside the U.S., then ISIS would kill you and your kids. But because they were speaking in an empty chamber and only to their warped and insulated D.C. circles and sycophantic aides, there was nobody there to cackle contemptuously or tell them how self-evidently moronic it all was.
Saturday, November 15, 2014 (54 comments)









Cynics, Step Aside: There is Genuine Excitement Over A Hillary Clinton Candidacy One shouldn't be jaded. There is genuine and intense excitement over the prospect of (another) Clinton presidency. Many significant American factions regard her elevation to the Oval Office as an opportunity for rejuvenation, as a stirring symbol of hope and change, as the vehicle for vital policy advances.
Thursday, November 13, 2014 (1 comments)









John Cook Is Leaving The Intercept To Retun To Gawker At The End Of The Year The Intercept's editor-in-chief, John Cook, who spent the year tripling our staff size and significantly increasing our daily journalistic output, is leaving at the end of the year to return to Gawker Media. Deputy Editor Ryan Tate will continue to work with John and the rest of the newsroom to effect a smooth transition until the search for Cook's permanent replacement, already underway, is completed.
Thursday, October 30, 2014 (14 comments)









The Inside Story of Matt Taibbi's Departure From First Look Media Taibbi's departure means that First Look has lost a talented, unique, and influential journalistic voice before he published a single word. After months of struggle and negotiation, The Intercept has arrived at the point where it can function effectively: with full editorial freedom and an ample budget. But First Look and Taibbi failed to reach a similar mutual understanding.
Sunday, October 26, 2014 (2 comments)









Compare How U.S. Responds to the Killing of American Kids Based on Identity of the Killers When the U.S. calls for a "speedy and transparent investigation" of the West Bank shooting, what they mean is that they want the IDF -- the occupying force which killed the American teenager -- to investigate (and inevitably clear) itself.
Wednesday, October 22, 2014 (9 comments)









Canada, At War For 13 Years, Shocked that "A Terrorist" Attacked Its Soldiers A country doesn't get to run around for years wallowing in war glory, invading, rendering and bombing others, without the risk of having violence brought back to it. Rather than being baffling or shocking, that reaction is completely natural and predictable. The only surprising thing about any of it is that it doesn't happen more often.
Saturday, October 18, 2014 (5 comments)









What "Democracy" Really Means in U.S. and New York Times Jargon: Latin America Edition "Tyranny" means "opposing the U.S. agenda" and "refusing U.S. commands," no matter how fair and free the elections are that empower the government. The most tyrannical regimes are celebrated as long as they remain subservient, while the most popular and democratic governments are condemned as despots to the extent that they exercise independence.
Wednesday, October 15, 2014 (1 comments)









UN Report Finds Mass Surveillance Violates International Treaties And Privacy Rights The United Nations' top official for counter-terrorism and human rights (known as the "Special Rapporteur") issued a formal report to the U.N. General Assembly that condemns mass electronic surveillance as a clear violation of core privacy rights guaranteed by multiple treaties and conventions.
Friday, October 10, 2014 (5 comments)









Edward Snowden's Girlfriend, Lindsay Mills, Moved to Moscow to Live With Him Snowden not only changed how the world thinks about a number of profoundly important political issues by defying its most powerful government, but then was able to build a happy, healthy and fulfilling life for himself. And if he can do that, so can other whistleblowers, which is precisely why so much effort has been devoted to depicting him in all sorts of false lights.
Tuesday, October 7, 2014 (16 comments)









Key Democrats, Led By Hillary Clinton, Leave No Doubt That Endless War Is Official U.S. Doctrine The purpose of the War on Terror -- it was designed from the start to be endless. Both Bush and Obama officials have explicitly said that the war will last at least a generation. The nature of the "war," and the theories that have accompanied it, is that it has no discernible enemy and no identifiable limits.
Saturday, October 4, 2014









After Feigning Love For Egyptian Democracy, U.S. Back To Openly Supporting Tyranny That's what made the U.S. media coverage of the Arab Spring generally and Tarhir specifically such an astounding feat of propaganda: it successfully let Americans feel good about cheering for democracy in the region while ignoring their government's central role in suppressing it for decades.
Monday, September 29, 2014 (10 comments)









The Fake Terror Threat Used to Justify Bombing Syria As the Obama Administration prepared to bomb Syria without congressional or U.N. authorization, it faced two problems-- the difficulty of sustaining public support for a new years-long war against ISIS, and the lack of legal justification for launching a new bombing campaign with no viable claim of self-defense or U.N. approval.
Thursday, September 25, 2014 (2 comments)









How Former Treasury Officials And The UAE Are Manipulating American Journalists The key principals of Camstoll have hard-core neoconservative backgrounds. Here they are working hand in hand with neocon journalists to publicly trash a new enemy of Israel, in service of the agenda of Gulf dictators. This is the bizarre neocon/Israel/Gulf-dictator coalition now driving not only U.S. policy but, increasingly, U.S. discourse as well.
Tuesday, September 23, 2014 (3 comments)









Syria Becomes The 7th Predominantly Muslim Country Bombed By 2009 Nobel Peace Laureate t was just over a year ago that Obama officials were insisting that bombing and attacking Assad was a moral and strategic imperative. Instead, Obama is now bombing Assad's enemies while politely informing his regime of its targets in advance. It seems irrelevant on whom the U.S. wages war; what matters it that it be at war, always and forever.
Tuesday, September 9, 2014 (6 comments)









Americans Now Fear ISIS Sleeper Cells Are Living In The U.S., Overwhelmingly Support Military Action In terms of crazed irrationality, how far away from false belief is the current fear on the part of Americans that there are ISIS sleeper cells "living in the United States"? It's as though ISIS and the U.S. media and political class worked in perfect unison to achieve the same goal here when it comes to American public opinion: fully terrorize them.
Thursday, August 28, 2014 (16 comments)









Elizabeth Warren finally speaks on Israel/Gaza, sounds like Netanyahu In the last week, Israel deliberately destroyed an entire large residential apartment building after giving its residents less than an hour to vacate, leaving more than 40 families homeless, and also destroyed a seven-story office building and two-story shopping center. Warren says, "I believe Israel has a right, at that point, to defend itself." Such carnage is the "last thing Israel wants."
Wednesday, August 27, 2014 (3 comments)









The Fun of Empire: Fighting on All Sides of a War in Syria Now the Obama administration and American political class is celebrating the one-year anniversary of the failed "Bomb Assad!" campaign by starting a new campaign to bomb those fighting against Assad -- the very same side the U.S. has been arming over the last two years.
Saturday, August 23, 2014 (2 comments)









Should Twitter, Facebook and Google Executives be the Arbiters of What We See and Read? The much more relevant question is whether you really want these companies' managers to be making such consequential decisions about what billions of people around the world can -- and cannot -- see, hear, read, watch and learn.
Thursday, August 14, 2014 (9 comments)









The Militarization of U.S. Police: Finally Dragged Into the Light by the Horrors of Ferguson Americans are now so accustomed to seeing police officers decked in camouflage and Robocop-style costumes, riding in armored vehicles and carrying automatic weapons first introduced during the U.S. occupation of Baghdad, that it has become normalized.
Monday, August 4, 2014









Cash, Weapons and Surveillance: the U.S. is a Key Party to Every Israeli Attack Legal or not, the NSA's extensive, multi-level cooperation with Israeli military and intelligence agencies is part of a broader American policy that actively supports and enables Israeli aggression and militarism. Every Israeli action in Gaza has U.S. fingerprints all over it.
Tuesday, July 29, 2014 (27 comments)









Terrorism in the Israeli Attack on Gaza "Terrorism" is, and from the start was designed to be, almost entirely devoid of discernible meaning. It's a fear-mongering slogan, lacking any consistent application, intended to end rational debate and justify virtually any conduct by those who apply the term. But to the extent it means anything beyond that, it typically refers to the killing of civilians as a means of furthering political or military goals.
Saturday, July 26, 2014









The NSA's New Partner in Spying: Saudi Arabia's Brutal State Police U.S. support for the Saudi regime is long-standing. One secret 2007 NSA memo lists Saudi Arabia as one of four countries where the U.S. "has [an] interest in regime continuity." The Saudi Ministry of Defense also relies on the NSA for help with "signals analysis equipment upgrades, decryption capabilities and advanced training on a wide range of topics."
Tuesday, July 22, 2014 (3 comments)









Netanyahu's "Telegenically Dead" Comment Is Grotesque but Not Original American journalism is frequently criticized with great justification, but there are a number of American journalists in Gaza, along with non-western ones, in order to tell the world about what is happening there. That reporting is incredibly brave and difficult, and those who are doing it merit the highest respect.
Thursday, July 17, 2014 (6 comments)









NBC News Pulls Veteran Reporter from Gaza After Witnessing Israeli Attack on Children Ayman Mohyeldin, the NBC News correspondent who personally witnessed yesterday's killing by Israel of four Palestinian boys on a Gazan beach and who has received widespread praise for his brave and innovative coverage of the conflict, has been told by NBC executives to leave Gaza immediately. Gazans may have no way out of Gaza, but at this point, Mohyeldin seems to have no way back in.
Wednesday, July 16, 2014 (6 comments)









Hacking Online Polls and Other Ways British Spies Seek to Control the Internet The secretive British spy agency GCHQ has developed covert tools to seed the internet with false information, including the ability to manipulate the results of online polls, artificially inflate pageview counts on web sites, "amplif[y]" sanctioned messages on YouTube, and censor video content judged to be "extremist."
Monday, July 14, 2014 (2 comments)









Newly Obtained Emails Contradict Administration Claims on Guardian Laptop Destruction Emails just obtained by Associated Press pursuant to a Freedom of Information Act request (FOIA) prove that senior Obama national security officials -- including Director of National Intelligence James Clapper and then-NSA chief Keith Alexander -- not only knew in advance that U.K. officials intended to force The Guardian to destroy their computers, but overtly celebrated it.
Wednesday, July 9, 2014 (1 comments)









Meet the Muslim-American Leaders the FBI and NSA Have Been Spying On A three-month investigation by The Intercept -- including interviews with more than a dozen current and former federal law enforcement officials involved in the FISA process -- reveals that in practice, the system for authorizing NSA surveillance affords the government wide latitude in spying on U.S. citizens.
Sunday, June 8, 2014 (5 comments)









Encouraging Words of Regret From Dean Baquet and Weasel Words From James Clapper Only time will tell whether Baquet's proclamations on this issue result in any actual change for the paper, but it does shed light on an important question I heard many times over the last month as we approached the one-year anniversary of the first NSA story: what has changed as a result of the last year of disclosures?
Tuesday, June 3, 2014 (3 comments)









What Excuse Remains for Obama's Failure to Close GITMO? Obama's last signing statement concluded with this cryptic vow: "In the event that the restrictions on the transfer of Guantanamo detainees in sections 1034 and 1035 operate in a manner that violates constitutional separation of powers principles, my Administration will implement them in a manner that avoids the constitutional conflict."
Friday, May 23, 2014 (16 comments)









A Response to Michael Kinsley Even the positive reviews of the book in the U.S. took grave offense to its last chapter, which argues that the U.S. media is too close and subservient to the U.S. government and its officials, over whom the press claims to exercise adversarial oversight. This condemnation of the U.S. media, argued even many of the positive reviewers, is unfair.
Tuesday, May 13, 2014









Glenn Greenwald: from Martin Luther King to Anonymous, the state targets dissenters not just "bad guys" Don't believe the argument that mass surveillance is only a problem for wrongdoers. Governments have repeatedly spied on anyone who challenges their power, says Glenn Greenwald in an extract from his book about Edward Snowden and the NSA, No Place to Hide.
Thursday, May 8, 2014









Keith Alexander Unplugged: on Bush/Obama, 1.7 million stolen documents and other matters They know how many documents he accessed in his entire career at NSA, which is radically different from how many documents he took. But that hasn't stopped media outlets from repeatedly affirming the evidence-free claim that Snowden took 1.7 million documents. Even the most blatantly unreliable claims from National Security officials are treated as infallible papal pronouncements by our Adversarial Watchdog Press.
Saturday, April 12, 2014 (2 comments)









NSA Blows Its Own Top Secret Program in Order to Propagandize NSA Blows Its Own Top Secret Program in Order to Propagandize - The Intercept
Wednesday, March 26, 2014









Obama's New NSA Proposal and Democratic Partisan Hackery Whatever test exists for determining whether "unauthorized" disclosures of classified information are justified, Snowden's revelations pass the test with ease. That President Obama now proclaims the need to end a domestic spying program that would still be a secret in the absence of Snowden's whistleblowing proves that quite compellingly.
Tuesday, February 25, 2014









How Covert Agents Infiltrate the Internet to Manipulate, Deceive, and Destroy Reputations No matter your views on Anonymous, "hacktivists" or garden-variety criminals, it is not difficult to see how dangerous it is to have secret government agencies being able to target any individuals they want – who have never been charged with, let alone convicted of, any crimes – with these sorts of online, deception-based tactics of reputation destruction and disruption.
Thursday, January 30, 2014 (4 comments)









Does Obama administration view journalists as Snowden's "accomplices"? It seems so. Is it now the official view of the Obama administration that these journalists and media outlets are "accomplices" in what they regard as Snowden's crimes? If so, that is a rather stunning and extremist statement. Is there any other possible interpretation of Clapper's remarks?
Sunday, January 19, 2014 (9 comments)









Who elected them? Why did all these people - whom we didn't elect - think they had the right to decide which classified information should be disclosed?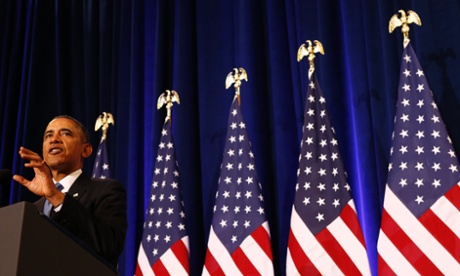 Friday, January 17, 2014 (9 comments)









Obama's NSA "reforms" are little more than a PR attempt to mollify the public Obama never hid the real purpose of this process. It is, he and his officials repeatedly acknowledged, "to restore public confidence" in the NSA. In other words, the goal isn't to truly reform the agency; it is deceive people into believing it has been so that they no longer fear it or are angry about it. He's not an agent of change but the soothing branding packaging for it.
Wednesday, January 8, 2014 (9 comments)









4 points about the 1971 FBI break-in Just as is true of Daniel Ellsberg today, these activists will be widely hailed as heroic, noble, courageous, etc. That's because it's incredibly easy to praise people who challenge governments of the distant past, and much harder to do so for those who challenge those who wield actual power today.
Monday, January 6, 2014 (5 comments)









Answers to questions about the New News Site-- First Look-- and NSA Reporting Below is an email exchange I had with a reader over questions he asked about our new venture and the reporting we've been doing in the NSA story, which I'm publishing with his permission.
Saturday, December 28, 2013 (6 comments)









4 quick points about the MSNBC discussion It's particularly ironic to hear that (a) a journalist is doing something improper ("crossing the line") by defending his source, while (b) it's perfectly proper for journalists to devote their entire careers to defending and venerating the most powerful political official in the nation. Doesn't that reverse the formulation rather radically?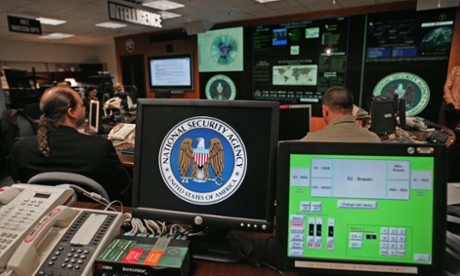 Thursday, October 31, 2013 (3 comments)









On leaving the Guardian As I leave, I really urge everyone to take note of, and stand against, what I and others have written about for years, but which is becoming increasingly more threatening: namely, a sustained and unprecedented attack on press freedoms and the news gathering process in the US.
Saturday, October 26, 2013 (13 comments)









As Europe erupts over US spying, NSA chief says government must stop media Can even President Obama and his most devoted loyalists continue to maintain, with a straight face, that this is all about Terrorism? How are American and British officials, in light of their conduct in all of this, going to maintain the pretense that they are defenders of press freedoms and are in a position to lecture and condemn others for violations?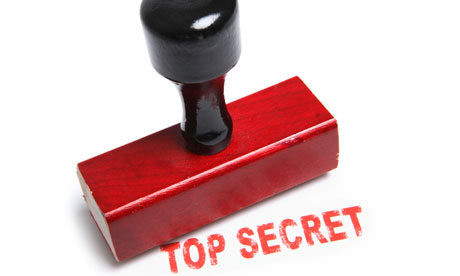 Monday, October 14, 2013 (37 comments)









The Perfect Epitaph For Establishment Journalism National security state officials also decreed that it would "not be in the public interest" to report on the Pentagon Papers, or the My Lai massacre, or the network of CIA black sites in which detainees were tortured, or the NSA warrantless eavesdropping program, or the documents negating claims of Iraqi WMDs, or a whole litany of waste, corruption and illegality that once bore the "top secret" label.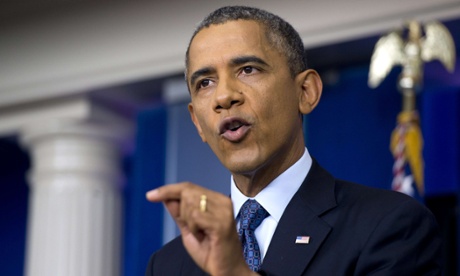 Thursday, October 10, 2013 (1 comments)









Committee to Protect Journalists issues scathing report on Obama administration A report -- the first-ever on press freedoms in the US -- written by former Washington Post executive editor Leonard Downie, Jr., the report offers a comprehensive survey of the multiple ways that the Obama presidency has ushered in a paralyzing climate of fear for journalists and sources alike, one that severely threatens the news-gathering process.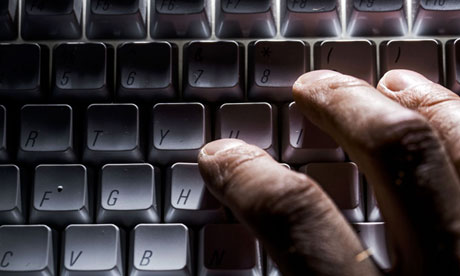 Friday, October 4, 2013 (1 comments)









NSA and GCHQ target Tor network that protects anonymity of web users Tor -- which stands for The Onion Router -- is an open-source public project that bounces its users' internet traffic through several other computers, which it calls "relays" or "nodes," to keep it anonymous and avoid online censorship tools.