Articles Listed By Date List By Popularity
Page 1 of 7 Next Back First Last View All
Wednesday, September 17, 2014










The Koch Brothers' 3-Step Plan to Conquer the Next Generation
It's been well-documented how the Koch Brothers are sponsoring economic programs at colleges and universities around the country. By itself, this could be interpreted as philanthropy. There's nothing inherently wrong with a billionaire donating some of his wealth to education. But the greater strategy in the Kochs' chess game isn't just to make themselves wealthier, but a far more sinister one.
Sunday, September 7, 2014










Bob McDonnell Isn't the Only Politician Taking Bribes
(1 comments) It's clear that money has corrupted our political process. But this is precisely because we've allowed corporations to have the same constitutional rights as actual human beings, and their money to be considered the same thing as free speech. By definition, this means that if you have more money, you have more speech.
Thursday, September 4, 2014










Strengthening the NATO alliance: article by David Cameron and Barack Obama
(13 comments) Developments in other parts of the world, particularly in Iraq and Syria threaten our security at home. And NATO is not just an alliance of friends who come to the aid of each other in times of need, it is also an alliance based on national self-interest. Countries like Britain and America will not be cowed by barbaric killers.
Wednesday, September 3, 2014










Tomorrow, Thousands of Workers Fight Wage Theft With Civil Disobedience
(5 comments) America's burglars, convenience store robbers, carjackers, muggers, and bank robbers don't steal half as much money as top restaurant chains steal from workers in a given year. But since criminal restaurant chain executives aren't being carted off to jail for their acts of robbery, restaurant workers will shut down their businesses by any means necessary this Thursday -- including committing acts of civil disobedience.
Sunday, August 10, 2014










From Iraq to Ukraine, Where Are the Adults?
(6 comments) Obama chose to protect certain endangered Iraqis at the very moment he was sending arms and intelligence to help the Israelis decimate the Palestinians in Gaza, while Putin will be defending his own kind -- Russians and pro-Russians -- from some other kind who happen to be Ukrainians. Humanitarian? Hardly.
Thursday, June 12, 2014










Rethinking Edward Snowden and Perry Fellwock
Knowing the extent of what we are up against might help us reconsider the self-defeating restraints and self-censorship we now impose on ourselves and the way we campaign against the increasing destruction of our liberty, not only in the United States, but across the entire world.
Saturday, June 7, 2014










June 5th: Edward Snowden in conversation with John Perry Barlow - Liveblog at PDF'14
(3 comments) Edward Snowden in conversation with John Perry Barlow - Liveblog at PDF'14 | MIT Center for Civic Media
Wednesday, May 28, 2014










Our Fraudulent Two-Tiered Justice System
(1 comments) While judges can't state their political opinions when running for elections, it's completely acceptable to ask candidates for judicial posts about whether or not they will uphold the law regardless of a person's privileged status, either in race, gender, or class. What we allow is what will continue.
Sunday, May 25, 2014










Benghazi v. Beirut
The GOP's recent efforts to gin up presidential scandals in punitive hearings, media lynchings, and weekly calls for impeachment, evince a party-wide pathology that puts partisanship over patriotism. For Republicans who believe that patriotism ends with lapel pins and cowboy costumes, it might be useful to consider some historical examples of true patriotism by a political party.
Friday, May 23, 2014










US Intelligence? Not Even Close
(2 comments) No one should expect Cisco, Microsoft, Google, Facebook and other digital giants to stand up against the NSA or lead a serious movement against the surveillance state. A far better bet is that individual scientists and technicians will create spy-free alternatives, and many of their efforts will find homes beyond US borders.
Thursday, March 13, 2014










REDDIT AMA With WWW Inventor Tim Berners-Lee on Snowden, Dark Web, New Monetary approaches
I invented the WWW 25 years ago and I am concerned and excited about its future."
Monday, January 13, 2014










Anyone who says metadata spying isn't extremely revealing is either misinformed or lying
(4 comments) You've probably heard politicians or pundits say that 'metadata doesn't matter'. They argue that police and intelligence agencies shouldn't need probable cause warrants to collect information about our communications. Metadata isn't all that revealing, they say, it's just numbers. The truth is, Metadata surveillance exposes the content of our lives in a way that wiretapping can't. In a lot of ways, it's much more powerful.
Wednesday, January 8, 2014










Colder Winters Caused by a Warmer Planet
(7 comments) we can help our economy while also preserving our planet for future generations. By making massive investments in building a new sustainable energy grid across the country, we could create millions of new jobs in the construction, installation, transportation and maintenance of wind turbines, solar panels, and infrastructure to enable geothermal and biomass-based energy resources.
Monday, January 6, 2014










Where Glenn Greenwald Goes Squishy
A good starting point on the legal front might be what former chief justice Charles Evans Hughes said back in 1907, that "the Constitution is what the judges say it is." They frame the debates and provide the arguments and "values" that the justices use to convince each other and legitimize to the rest of us whatever they decide the Constitution now says.
Monday, November 25, 2013










Run, Bernie, Run
(4 comments) Bernie for president looks like a real possibility! For the last few weeks articles have begun to come out indicating that he is taking this idea seriously. In an interview with Politico just a few days ago, he said, "[The] major issues of this country that impact millions of people cannot continue to be swept under the rug. And if nobody else is talking about it [running for president], well, then maybe I have to do it."
Tuesday, October 22, 2013










Fight the So-Called Centrists! Finesse the Tea Party Extremists!
(7 comments) We need not become similarly suicidal, crazy, isolationist, or in any way reckless with the well-being of others, as the Tea Party groups are and will continue to be. Very much a wave of the past, the right-wing evangelicals and libertarians who identify with Cruz and Rand Paul are overwhelmingly white, small town voters who feel they are losing the white-bread Christian America they thought was theirs.
Monday, September 30, 2013










Israel and Iran: Is Netanyahu Winning or Losing?
(3 comments) Stuck in the here and now, we can only judge Bibi Netanyahu as the nightmare man he plays on television. His latest drama is to push Washington to demand that the Iranians give up enrichment and most other elements of even a peaceful nuclear program. Call it chutzpah on steroids.
Saturday, September 7, 2013










If the House Says No to War
Antiwar actions will take place this weekend and in the days to come. Everyone should hit the streets. Everyone should lobby their Congressional representatives. Mass nonviolent direct action should take place now. It makes no sense after the vote. The idea is to make sure the bombs never fall. We have to take the field. We have to act.
Wednesday, August 28, 2013










Stop Larry Summers Before He Kills Again
(1 comments) For all his smarts, Larry Summers has one major crime on his rap sheet. He helped orchestrate the Clinton-era deregulation that ended up fueling the crash of 2008, killing economies, jobs, growth, and hope across the globe. President Obama should not name him to head the Federal Reserve, which would only encourage him to kill again.
Wednesday, August 21, 2013










Bradley Manning: "Everything is Going to Be OK"
(2 comments) Bradley Manning, moments after being sentenced to 35 years in prison, turned to his attorney David Coombs and told him, "It's okay ... I'm okay, everything is going to be okay." Coombs said it was the first time a client had cheered him up after a verdict.
Thursday, August 15, 2013










An Apology to Bradley Manning
(4 comments) The government was unable to present any evidence that anyone died or was harmed as a result of Bradley Manning's leaks. Even the so-called diplomatic harm as a result of the leak of the cables was really harm caused by the actions of our diplomats that you brought out in the open. The truth can be messy, but we should not punish the messenger who reveals the ugly truth.
Tuesday, August 13, 2013










Manning Defense Exposes a Dysfunctional Chain of Command
The Bradley Manning Support Network was very critical of the leaked video, pointing out that the March leak of Manning's one-hour testimony was accompanied by a statement in which the leaker took full responsibility and stated that no organization was behind that leak. The Army is still investigating and to date has not made an arrest.
Saturday, August 3, 2013










Can Drinking Tea With Republicans Curb the Surveillance State?
Toothless European lackeys, however opportunistic, and Tea Party Republicans, however principled, do not make the most alluring allies. But their varied reactions to the NSA's blanket surveillance open a new world of possibilities for effective political action. To quote the immigrant labor activist and songwriter Joe Hill, "Don't mourn! Organize!
Monday, July 29, 2013










Armed Intimidation of Journalists Covering Manning Trial
(3 comments) The day the closing arguments began, the monitoring was taken to a new level: intimidating. Armed MPs patrolled the media center, looked over reporters' shoulders, and scolded them if they had a browser open. During recess, wireless internet is provided for filing purposes, but as soon as court goes back into session the internet is cut off.
Friday, July 26, 2013










Army Paints Manning as an Anarchist Seeking Notoriety
(3 comments) Maj Ashton Fein made the closing argument for the Army. He opened by saying that Manning violated a special trust that the Army puts in all-source intelligence analysts. He described Manning as someone who cared for no one but himself and was seeking notoriety. Fein immediately contradicted himself by arguing that while Manning was seeking ways to remain anonymous, his real motive was to become famous.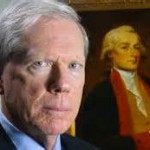 Wednesday, July 24, 2013










U.S. a Lawless State -- Paul Craig Roberts
(4 comments) Former Assistant Treasury Secretary Paul Craig Roberts says, "The country is not being run by the President. It is being run by spy agencies and private interest groups, Wall Street and military security complex . . . They run the country. The President is a puppet, a figurehead."
Thursday, July 18, 2013










BREAKING: Manning Judge Does Not Dismiss "Aiding the Enemy" Charge
Manning has already pleaded guilty to illegal use of information that he had the right to access. The chilling issue here is that with no contact with the enemy, Manning could serve life in prison without the possibility for parole. Bradley Manning did not give the information to an enemy of the United States, he gave it to the media.
Monday, July 15, 2013










The Overworked and the Idle
(2 comments) A society of the increasingly overworked and involuntarily idle is not a stable or happy one. Pressure is building along multiple fault lines beneath the supposedly expanding American economy. What's really expanding are stress, ill health, chronic depression, financial insecurity and the frustrations of the powerless.
Saturday, June 22, 2013










American Activists Praise NDC, Protest US Foreign Policy
The organization of American activists Codepink wrapped up a week-long visit to Yemen on Tuesday, over the course of which they met with local human rights organizations, families of Yemeni prisoners in Guantanamo and those whose lives have been affected by American drone strikes as well as Yemeni officials and the American ambassador.
Wednesday, June 12, 2013










Edward Snowden Beware: How Spooks Smear Whistleblowers
(2 comments) Hopefully, we have all learned from the individual courage of Daniel Ellsberg, Bradley Manning, Philip Agee, and now Edward Snowden that it is possible to fight back, especially if we find nonviolent ways for massive numbers of us willing to stand up with them against Big Brother. We are beyond bearing witness or "talking truth to power."
Monday, June 10, 2013










Edward Snowden: Profile in Courage
(2 comments) Instead of combating "Communism," the government now claims to be protecting us from "terrorism." Maybe. But what it is also protecting is its ability to invade anyone's privacy and to use that power, if it wishes, for good or ill and without supervision. From his position at NSA, Edward Snowden says, he and his colleagues could wiretap just about anyone.
Saturday, June 1, 2013










RSN Files Media Access Motion in Manning Trial
Manning is facing 21 criminal charges that include "aiding the enemy" and could face a life sentence if convicted of the most serious charges. Our reporters and others were denied press credentials, and are now forced to struggle for a spot in the overflow room without knowing the basis for their exclusion. If the court does not increase the size of the media center, we deserve to know why our application was denied.
Tuesday, May 21, 2013










This is Why We Fight
(6 comments) Whether in the military or civilian world, more soldiers in that room have been affected by this issue than anyone will know. But now they know they can talk about it if they need to. Now they know their brother or sister in arms to the left or right of them will support them and help them.
Tuesday, April 2, 2013










Chris Hedges Resigns From Human Rights Organization PEN
(6 comments) The Truthdig columnist was scheduled to speak at events sponsored by PEN American Center next month, but he has resigned his membership in the writers' organization over its executive director, Suzanne Nossel, a former aide to Hillary Clinton who may have coined the term "soft power."
Saturday, March 2, 2013










True Cost of the Wars in Iraq and Afghanistan
(2 comments) This statement was read by Private First Class Bradley E. Bradley at a providence inquiry for his formal plea of guilty to one specification as charged and nine specifications for lesser included offenses. He pled not guilty to 12 other specifications.
Friday, November 30, 2012










Only One in Three Israelis Think Israel Benefited from Gaza Conflict
(4 comments) In the aftermath of November's round of fighting with Hamas and other groups in the Gaza Strip, only 36% of Israelis think that Israel is better off than it was before the escalation, while a majority feel Israel is either about the same (38%) or worse off (21%), finds a new University of Maryland poll.
Thursday, November 15, 2012










Most Massive Natural Disaster in US History-- and you don't know what caused it.
(8 comments) While the effete dicker over trivialities and monetize society, reality gets little notice. Meanwhile, the Dept. of Agriculture has declared a disaster in 1,000 counties in 26 states.
Thursday, November 8, 2012










Most Tweeted Image Ever
(3 comments) it's been tweeted over 700,000 times.
Thursday, November 1, 2012










Romney's Storm Tips
(1 comments) 12 tips from Bishop Romney on how to protect your homes and cars from Sandy
Saturday, June 23, 2012










Moore, Glover, Stone, Greenwald, Wolf, Ellsberg Urge Correa to Grant Asylum to Assange
British courts recently struck down Mr. Assange's appeal against extradition to Sweden, where he is not wanted on criminal charges, but merely for questioning. Mr. Assange has repeatedly made clear he is willing to answer questions relating to accusations against him, but in the United Kingdom. But the Swedish government insists that he be brought to Sweden for questioning.
Sunday, April 29, 2012










Economic Nostradamus: We Are Literally Witnessing a Collapse
(2 comments) If people don't have money, they can't consume to keep the economy going. This leads to a vicious negative feedback loop that forces small (and large) business employers to lay off workers, which takes even more money out of the economy, which subsequently leads to more business closures and cutbacks. Meaningful jobs won't be returning any time soon.
Saturday, March 24, 2012










Feeding The Homeless BANNED In Major Cities All Over America
(10 comments) New York City has banned all food donations to government-run homeless shelters because the bureaucrats there are concerned that the donated food will not be "nutritious" enough. Those who love to micro-manage others continue to get the upper hand in America. The bureaucrats are officially out of control.
Sunday, November 20, 2011










Open Letter to Chancellor of UC Davis from Assistant Professor Nathan Brown
(4 comments) I call for your resignation because you are unfit to do your job. You are unfit to ensure the safety of students at UC Davis. In fact: you are the primary threat to the safety of students at UC Davis. There must be space for political dissent on our campus, especially, when the object of protest and dissent is police brutality itself.
Tuesday, November 15, 2011










EMERGENCY: NYC police raiding Occupy Wall Street
(3 comments) Occupy Wall Street is being raided by NYC police, and the 99% movement is asking for everyone's help.
Wednesday, October 12, 2011










The Remarkable Story of Salty & Omar on 9/11
Watch this remarkable six-minute video about a hero seeing-eye dog who got his master out of the World Trade Center on 9/11. From the National Geographic Film: "9/11: Where Were You?"
Monday, August 29, 2011










Dispatch from the front lines of the Wisconsin DMV
I'd bet a huge number of those folks had a lot of other,better,and perhaps wage-earning things to do with their time as did the loved ones in their care.How many others-with unyielding schedules, dependents to care for,lack of knowledge,or simple frustration-didn't even make it into line that day? How many,if refused as we were,would have left and stayed away?Efficiency.Access.Civility. Rights.Something that shouldn't seem
Friday, July 29, 2011










Shut Down
It's official. House Repubs will stop at nothing in their relentless pursuit to strip workers of their rights.instead of allowing airline workers to vote for union representation under democratic election standards, Reps Mica (R-Fla.) and Cantor (R-Va.), and Speaker Boehner, led a charge to shut down the FAA. As of last Saturday morning, construction projects across the country have been halted, putting thousands out of work
Friday, July 29, 2011










Hoyer Statement on Speaker Boehner's Partisan Default Bill
This evening,in a partisan vote,the House passed Speaker Boehner's short-term plan on the debt limit.His plan,which will return our nation to the edge of a default crisis in months,is a recipe for damaging,job-destroying economic uncertainty-which, in the wake of today's disappointing report on economic growth,is clearly the last thing America needs.In order to win the support of the most extreme members of his party
Monday, July 25, 2011
Monday, July 25, 2011










8 days to avoid disaster: Here's a plan for action
Last Friday night, House Repubs walked out of debt ceiling talks after making it 100% clear that they would rather see America default and the economy ruined than make millionaires or corporations pay one penny more in taxes.But there's still ONE chance to avoid calamity: Congress must vote NOW on a clean increase to the debt ceiling--no spending cuts, no tax increases, no gimmicks.
Thursday, July 21, 2011










Barbara Boxer says Headlines Read: "GOP base refuses to compromise"
(1 comments) But it's up to all of us to keep the pressure on and send these extreme right-wing leaders a message.Sign my urgent open letter to national Republican leaders today: Tell them that Big Oil, big corporations, and millionaires & billionaires should pay their fair share to end this default crisis! We'll be delivering our open letter at the end of the week, and I want to make sure we have as many signatures on it as possible --
Thursday, July 21, 2011










Here's Your Chance: BLOCK VOTER ID LAWS
Studies consistently estimate that approximately 11 percent of voting-age citizens, including one out of every four African Americans, in the country (more than 21 million citizens!) currently lack a government-issued photo ID. - A study by the Brennan Center for Justice at the New York University School of Law found that 18 percent of eligible voters nationwide over 65 lack an ID that would be suitable for voting.
Tuesday, July 19, 2011










League of Women Voters: We Need Volunteers for WI Recall Election!
we need your help in recruiting many more volunteers, so we can cover the 800 polling places in the senate recall districts. If you know people who would be good poll watchers, urge them to read about the initiative on the League's homepage. The volunteer form is also online. Feel free to forward this email to them!
Tuesday, July 19, 2011










Breaking: Big step forward for no-cost birth control
A panel of medical experts just recommended that birth control be covered by insurance at no cost to women!We are so close to no longer having to spend money on copays at the pharmacy counter.But we haven't crossed the finish line yet. The Department of Health and Human Services (HHS) soon will decide whether to turn this recommendation into law and require insurance plans to cover a full range of FDA-approved contraceptives

Monday, July 11, 2011










Obama Outrage!
Today, in a press conference, President Obama came right out and said it: He's pushing for benefit cuts in important programs like Social Security, Medicare, and Medicaid.You and 175,000 others boldly pledged that if Obama actually cuts Medicare/Medicaid benefits, you'll take your money and volunteering elsewhere in 2012. Stand up for Social Security by adding it to your pledge.
Wednesday, June 29, 2011










IKEA's dangerous little secret
In Sweden, IKEA's factory workers are unionized, which is one reason they receive better wages and have a safer workplace -- but the company is going all out to prevent American workers from receiving those same rights and protections. Please sign the petition to tell IKEA to give its American workers the freedom to organize.The publicity surrounding this organizing drive has already made a difference ...
Tuesday, June 28, 2011










Call Rep. Rangel: Urge a House investigation of Clarence Thomas' latest ethics violations.
(1 comments) Thursday, Cong. Chris Murphy penned a "dear colleague" letter, asking his fellow Members of Congress to sign on to an urgent request to Judiciary Committee Chairman Lamar Smith. This letter, spurred by the recent NYTimes expose of Clarence Thomas' unethical relationship with rightwing funder and activist Harlan Crow, urges the House Judiciary Committee to hold hearings on escalating reports of unethical behavior
Wednesday, June 22, 2011










Barbara Boxer Tells Pres. Obama to Withdraw 30,000 Troops by End of Year
(1 comments) According to sources, President Obama is still deciding how many troops to withdraw and on what timetable. So it's critical that we all make our voices heard, right now, before the President announces his final decision Wednesday night -- and I hope you'll stand with me.
Wednesday, June 22, 2011










Stop the iPhone Kill Switch
(1 comments) hink you own your smartphone? Think again. Apple wants to patent a kill switch technology that can detect when people are using their phone cameras and give corporations the power to shut them down.Think that's bad? Imagine what would happen if this tool fell into the hands of repressive regimes. Thousands of people across the Middle East have used cellphone cameras to document government abuses.This kind of technology
Tuesday, June 21, 2011










Rep. Schakowsky Introduces Bill to Improve Patient Care & Curtail Nurse Shortage
"Nurses are overworked and hospitals are understaffed, leading to disastrous results for patients everywhere," said Representative Jan Schakowsky. "By creating a workplace in which nurses are asked to do the impossible, we drive nurses away and jeopardize the quality of patient care. The bill is a common-sense solution to improve the quality of patient care and address the nursing crisis in our hospitals."