Would you like to know how many people have visited this page? Or how reputable the author is? Simply
sign up for a Advocate premium membership
and you'll automatically see this data on every article. Plus a lot more, too.



SHARE



I have 21 fans:

Become a Fan.
You'll get emails whenever I post articles on OpEd News
"If you tremble indignation at every injustice then you are a comrade of mine." - Ernesto Che Guevara
PRIVACY NOTICE: Warning - any person and/or institution and/or Agent and/or Agency of any governmental structure including but not limited to the United States Federal Government also using or monitoring/using this website or any of its associated websites, you do NOT have my permission to utilize any of my profile information nor any of the content contained herein including, but not limited to my photos, and/or the comments made about my photos or any other "picture" art posted on my profile.
You are hereby notified that you are strictly prohibited from disclosing, copying, distributing, disseminating, or taking any other action against me with regard to this profile and the contents herein. The foregoing prohibitions also apply to your employee , agent , student or any personnel under your direction or control.
The contents of this profile are private and legally privileged and confidential information, and the violation of my personal privacy is punishable by law. UCC 1-103 1-308 ALL RIGHTS RESERVED WITHOUT PREJUDICE
*********************************************************
Why I posted this: Facebook is now a publicly traded entity. Unless you state otherwise, anyone can infringe on your right to privacy once you post to this site. It is recommended that we post a similar notice as this, or you may copy and paste this version. If you do not post such a statement once, then you are indirectly allowing public use of items such as your photos and the information contained in your status updates.
OpEd News Member for 560 week(s) and 6 day(s)
10 Articles, 0 Quick Links, 113 Comments, 1 Diaries, 0 Polls
Articles Listed By Date
List By Popularity
(21 comments) SHARE

Wednesday, February 3, 2016
Will DDT Make a Comeback as Zika Virus Spreads into the USA?
Is lifting the ban on the pesticide DDT to control mosquito populations, a correct move as Zika Virus spreads into the US?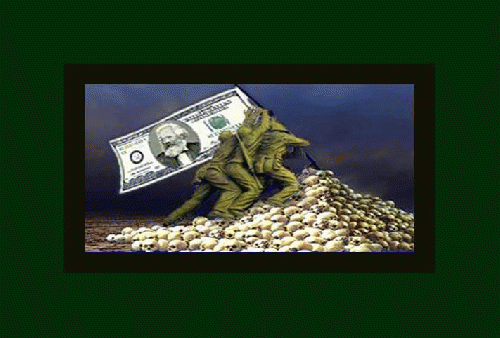 (17 comments) SHARE

Thursday, January 22, 2015
Speaking Truth To Power and Denouncing the Pro War Propaganda of American Sniper
Hollywood created a film that glorifies the murder of innocents, called American Sniper. It is a false story.
(4 comments) SHARE

Sunday, June 2, 2013
Bradley Manning, Thank You For Your Service
The Bradley Manning support at Fort Meade, as the world waits to see the outcome of this US travesty of military and human justice.
(3 comments) SHARE

Friday, May 31, 2013
Please Stand for Bradley Manning this Saturday at Fort Meade.
Please stand for Bradley Manning on Saturday, June 1, 2013 at Fort Meade, MD, He traded his own freedom for our freedom to know. Truth is NOT a crime.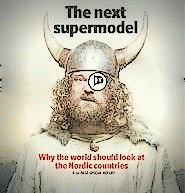 (12 comments) SHARE

Sunday, April 28, 2013
Icelandic Election 2013. Afram Piratar!!
Saturday night's historic vote for the Icelandic Parliament, and the Pirate Party who pulled out a small victory at the very end.
(22 comments) SHARE

Tuesday, April 23, 2013
The Little Country that Could
This week, Iceland is holding the newest and most cutting edged election that the world has ever seen.Most of the citizens of Iceland are more involved than they have ever been before. Helgi Hrafn Gunnarsson is one of those citizens.
(25 comments) SHARE

Thursday, April 18, 2013
These Descendants of Vikings, Innovating Democracy and the Internet
Iceland's economic collapse, the innovative way it is reforming the political process, and the upcoming elections- a story of vikings, villains and heroes.
(12 comments) SHARE

Sunday, April 7, 2013
Birgitta Jonsdottir: Cyber Poet
Birgitta said, "I was so fond of this American idea of freedom of democracy and the freedom of expression, which just no longer exists today in the US. We have an entirely different way of communicating now than ever before, and so we need completely new laws created, to encompass all of the new technology. We are living in an entirely different world, so all of our laws are outdated...
(16 comments) SHARE

Thursday, February 14, 2013
NDAA - A Young Man from Virginia Takes a Stand Against Autocracy in New York City
Chris Hedges et al v. Barack Obama NDAA. A young man from Virginia takes a stand for the US Constitution as a witness for the People.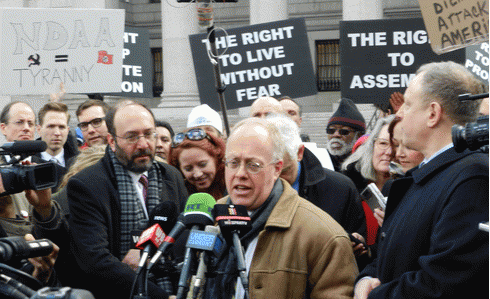 (30 comments) SHARE

Friday, February 8, 2013
NDAA - Fighting for Everything that Defines America
This Wednesday, 6th, I observed the landmark appeal case in the NY US Second Circuit Court of Appeals, Chris Hedges et al v.s Obama NDAA. This is the first in a series of articles on this historic case. I was able to personally interview those involved.