Toll free (877) 835-8362
SHARE



Jay Byrne (View How Many People Read This)


Become a Fan.
You'll get emails whenever I post articles on OpEdNews
Jay Byrne is president of v-Fluence Interactive. He has more than 25 years experience in public affairs and issues management. He has provided strategic communications support to multinational corporations, academic institutions, non-profits and government agencies.
He has held senior communication positions with the Monsanto Company, the Clinton Administration and a number of congressional and local political offices.
Byrne is a co-author of "Let them Eat Precaution: How politics is undermining the genetic revolution in agriculture," published by the American Enterprise Institute.
Byrne is a frequent conference and workshop speaker on new media communications, digital strategy and online influence topics.
OpEdNews Member for 481 week(s) and 4 day(s)
3 Articles, 0 Quick Links, 0 Comments, 0 Diaries, 0 Polls
Articles Listed By Date
List By Popularity
SHARE

Saturday, April 21, 2012
Did a 15 year old define your multi-million dollar brand online before you did?
Analysis and commentary on role of social media in defining brands using the example of Pinterest on Wikipedia.
SHARE

Sunday, February 26, 2012
Malaysian Social Media Week serves as model
Malaysian social media week participant and former USAID official Jay Byrne writes that conference serves as potential model for other countries struggling with digital democracy.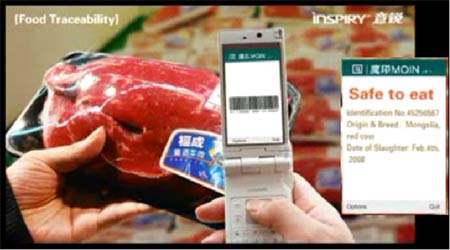 SHARE

Wednesday, January 25, 2012
Turning mobile consumers into food safety inspectors
Commentary and analysis on new media applications empowering consumers by v-Fluence Interactive CEO Jay Byrne.