Articles Listed By Date List By Popularity
Page 1 of 2 First Back Next 2 View All
Wednesday, September 26, 2018 (2 comments)

What if Obama Was a CIA Agent? Perhaps the distortion of history is the CIA's greatest crime. How can we know what has really happened in American history post-WWII?
Saturday, September 8, 2018 (1 comments)

The "Anonymous" Op-Ed is the New Chaos When in history - any time, any place - has a top aide published an article like the "Anonymous" op-ed in the Times this week? As a sign of the times, it dwarfs Trump's antics.
Tuesday, September 4, 2018 (1 comments)

Don't You Just Love Trump Endgame Scenarios? Scenarios left, scenarios right. There's nothing like a good end-of-Trump read to ease the pain.
Thursday, August 16, 2018

I've Been Censored Too! The censorship movement against the tellers of truth just came home to me. Here's the sad, sad story.
Tuesday, July 31, 2018 (2 comments)

Whaddaya Mean, "There's no There There"? What can one say about this hunt for "there"? Aren't we there yet? And once we get there, will we know where we are? After all, there can't be theres just anywhere. I for one find this issue very distressing.
Wednesday, July 18, 2018 (6 comments)

When Reporters Call a President "Traitor," That's News Mainstream reporters speculating that Trump had been "bought" by Putin? That used to be Alex Jones's style, but maybe he's turned into a role model.
Tuesday, June 26, 2018

The History in an Amazon Box To receive an Amazon package is to play your part in history. It is the story of our time.
Tuesday, June 12, 2018

MLK, RFK, JFK, or Why We Need Conspiracy Theorists What would history be without conspiracy theorists? These three men must certainly be grateful to them.
Friday, May 18, 2018 (1 comments)

What Trump and Obama Learned, and Hillary Knew This just goes to show this ain't a democ', But more a volcano at which we but gawk.
Sunday, May 6, 2018

Mueller and Trump and the Hypnosis of Story The Mueller investigation goes on and on and on -- yet we're still hooked on it like kids at story time. Why?
Thursday, April 19, 2018

Nuclear War Avoided! NBA Playoffs Begin! It was nice to see nuclear war avoided so that we could all get on with our day.
Friday, March 30, 2018

War with Iran Means Your Flight to JFK Gets Diverted to Boca War with Iran means that the draft is reinstated, your lights get turned out, your phone bill is wacky, and air transport stops after the first few incidents. War against a modern society is easy.
Wednesday, March 14, 2018 (1 comments)

Does the News Have a Future? Probably not, but this is going to be a lot more fun for those of us who know nothing about journalism.
Sunday, February 25, 2018

America in the World: Less a King than Odd-Man-Out At the Munich Security Conference 2018, America's lead speaker, General McMaster, sounded not so much like a diplomat as a football coach giving his team a halftime pep talk.
Saturday, February 3, 2018

Trump Remakes America in his Image Meanwhile America gets greater and greater/As we spring out of our cultural crater/And politics reaches a John Adams level/ Renewing democracy in which we revel.
Tuesday, January 23, 2018

Facebook's "Counterspeech" Campaign Hammered my Website Facebook's "counterspeech" program to censor websites has cut my weekly readership from 5 to 3: 40 percent!
Thursday, January 11, 2018 (10 comments)

Roosevelt for President, not Oprah The last type of person we need in the White House is another billionaire TV star.
Tuesday, December 26, 2017 (2 comments)

What if North Korea Turns off the Lights in America? What if North Korea has some power lines knocked out, water works shut down, and more forest fires started? Easy to do, and plenty of bang for the buck. The playing field of war just got more level.
Saturday, December 9, 2017 (2 comments)

Let's Hear it for a New Cold War People who moan about the new Cold War ought to remember the last one. It was great!
Friday, November 17, 2017

My Life as an Influencer It's tough to be a top influencer, balancing trends and tweets, pols and plugs. Read all about it. Sympathize with me. Follow me. Live with me. Be me.
Thursday, November 9, 2017 (1 comments)

Afghanistan: Buying Peace by the Pound War has proven ineffective against Afghanis. We should have simply bought the country.
Saturday, October 21, 2017 (1 comments)

Catalonia's Declaration of Independence: Not Exactly a Jefferson-Hancock Moment The President of Catalonia, Carles Puigdemont, declared independence and then suspended it. Don't count on him to pledge "our lives and sacred honor."
Wednesday, October 4, 2017

No countdown clock means no event A countdown clock is now a necessity for any public event, unless you want to be a wind sock.
Saturday, September 16, 2017

Catalonia: Independence, man, that'd be like so cool As one who has lived in Spain for 30 years, I can tell you that the independence movement in Catalonia can hardly be taken seriously.
Wednesday, September 6, 2017

9-11 Started the Last Phase of Empire A wide-lens historical perspective on 9-11 in the continuing drama of American empire.
Thursday, August 17, 2017

Will Saturday Night Live Have Don Trump on Again? SNL had Trump on their show after his racist remarks about Mexicans in 2015. After his remarks about Charlotte, I wonder if they'll have him on again.
Saturday, August 5, 2017

The Inevitable Ying and Yang of Internet News The line between fake news and the truth is getting thinner as truth-tellers, especially progressive ones, are under attack.
Tuesday, July 25, 2017

Saudis: From 13 Demands to Six Principles to One Trending Topic Everyone loves a success story, but Crown Prince Salman, who pushed his cousin out of the job, is starting to look as clumsy as Donald Trump.
Sunday, July 9, 2017 (1 comments)

Power's Just Another Word for Nothin' Left to Lose Is a country's power the same as its strength? it seems to me there's a big difference.
Friday, June 30, 2017 (1 comments)

Buy Qatari War Bonds Today! (tomorrow might be too late) If Prince Salman intends to stick to his demands on Qatar, we might well start to live in interesting times.
Wednesday, June 14, 2017 (1 comments)

Trump to me: "Could I take a bad fall?" It didn't happen to Obama or Bush, but it's happening to Trump. But that's what too big a Trumpet will get you.
Saturday, June 3, 2017 (2 comments)

Waiting for the Afghan McNamara Who will step up in ten years and tell the U.S. that in Afghanistan and Iraq, "We were wrong, terribly wrong"?
Saturday, May 20, 2017 (2 comments)

Why does Europe Follow a Trumped-up America? Stranger than the election of Trump is Europe's continued loyalty to America.
Sunday, May 7, 2017

How I Got my Job at Trump's State Dept. Here's a how-to on how to get a job in the Trump Administration: posts there for the taking!
Wednesday, April 26, 2017

I've Been Watching How the Ol' Cookie Crumbles That distant crepitation is the rumbling of history.
Saturday, April 8, 2017 (1 comments)

Vlad and Bashar: They Can't Beat the Rap, and They Can't Fight City Hall Some advice to Putin and Assad about countering the fake news: if you can't beat'em, join'em.
Tuesday, March 21, 2017

Trump's Quiet Steps Down the Path of Empire The latest phase in the decline of empire: when the military nudges aside the establishment.
Sunday, March 12, 2017

Wikileaks: Allegations the Way Mom Used to Make 'em Me, I like my allegations with documentary support, but there's nothing written about tastes.
Thursday, March 2, 2017

Trump: Godzilla with Soupcons of Dracula The Russian peace initiative over, all that's left of Trump is the full Godzilla.
Tuesday, February 21, 2017 (3 comments)

Been Mulling Lindorff on the end of the World... The big Methane Hen is going to get us in the end. Is it time to stop paying your mortgage?
Tuesday, February 7, 2017

If You Ain't for "Normalcy," You Ain't in the Game "Normalcy" is creeping back into Washington's foreign policy. Too bad.

Friday, January 13, 2017 (4 comments)

A Coup in Slow-Mo The Shakespearean power play against the new administration will be something the world has never seen in America.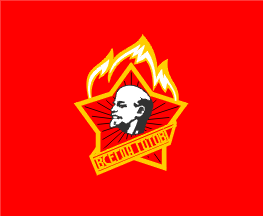 Wednesday, December 21, 2016 (2 comments)

Russians, Al Qaeda, Saddam, and back to Russians So we're back to the Russians as bad guys. Is that the best we can do?
Thursday, December 8, 2016 (2 comments)

Propornot: I Get no Respect, no Respect at all! There are 200 websites on Propornot's list of Russia-backed propagandists -- and mine's not there. What kind of deal is that?
Thursday, November 24, 2016

Why is Everybody Trashing Fake News? The real reason for the fall of the Empire State Building.
Sunday, November 13, 2016 (10 comments)

A sick people sick of themselves Trump's revolution doesn't cover even half of the rage rolling across America.
Tuesday, October 25, 2016 (1 comments)

Obama's legacy: more chaos or more order? Calling all pundits: Which has prospered more under the Obama presidency: chaos or order?
Thursday, October 13, 2016 (1 comments)

Trump brings back the power of the word Trump's big mouth has lost him the election, but he's blazed a trail that a smarter Trump will soon follow.
Friday, September 30, 2016 (4 comments)

Helpless Assad faces the Fates - as we do Assad has no more control over his fate than we do over the neocons.
Thursday, September 1, 2016

9-11 Why the comb-overs who planned it knew they'd get away with it. History will have a good word to say for the 9-11 Truth Movement.
Thursday, August 18, 2016

The Media giveth, and the Media taketh away The media has finally as one turned on Trump, though it certainly took them long enough.
Monday, August 8, 2016 (1 comments)

That day is almost here The Obama Administration is very soon going to look like the good ol' days.

Wednesday, July 27, 2016

War just ain't what it used to be After a long easy run, now war is coming home to us.
Saturday, July 2, 2016 (10 comments)

Why do conspiracy theories abound nowadays? When reporters neglect their work, conspiracy theorists step in. The more neglect, the more theories.
Monday, June 20, 2016

Was the Orlando shooting real? Too many massacres share the same pattern: actors as witnesses, big money, invisible blood, etc.
Tuesday, June 14, 2016

Hillary the bleeding-heart peacenik Why are most conservatives so hard on Hillary Clinton?
Thursday, May 26, 2016 (1 comments)

Rubes cross Rubicon! Washington calm! The rubes cross their Rubicon and elect Donald Trump. Results delicious.
Thursday, May 5, 2016

Yowza, yowza: The Rassling Blond v. the Queen of Wall Street Hillary v. The Donald puts a new spin on the phrase, "the lesser of two evils."
Friday, April 22, 2016 (4 comments)

The world is NOT ending, They said so on TV. Worried about the end of the world? Read this.
Monday, April 4, 2016 (7 comments)

Do guns have a future? Guns will cede their place to a much worse general-usage weapon.