Articles Listed By Date List By Popularity
Page 1 of 7 First Back Next 2 3 4 5 6 7 View All
Wednesday, January 16, 2019

Will the Shutdown Go 60 Days? Nobody's backing down and nobody's going to back down, and nobody's thinking about backing down. Here's advice to Democrats: back down.
Saturday, January 5, 2019

Nancy Pelosi is Off the Table If the re-election of Nancy Pelosi is a sign of where the Democrats are headed, the Establishment is leading America to another 1968.
Thursday, December 20, 2018

Trump on Syria: Christmas Really Does Bring Miracles A broken clock is right twice a day, and a broken president about once every four years. Yes, it was a no-brainer, but how many no-brainers have the foreign-policy mandarins figured out in the last 20 years?
Thursday, December 13, 2018

Santa's Heavy Washington Wish List Why did President Trump ask the Saudis to invite Robert Mueller to their consulate for a Christmas cocktail? Hmmm....
Sunday, December 2, 2018

This Wonderful World Awash in Capital Meet Timmy the lawn-mowing kid, hustling employee of Chad the Lawn Bard, a division of Scrooge Inc., part of Groupe Sluice, which has contracts with the Pentagon.
Monday, November 19, 2018 (3 comments)

Is Sustainability Really Sustainable? I'd like to believe in sustainability, but it looks more and more like a fool's game. You can't have development and eat it too.
Friday, November 9, 2018

If Don Calls You Rude, Does it Mean You're Rude? The Acosta-Trump fracas is Washington in a nutshell: bad manners, aggression, throbbing egos, and posturing hotheads.
Friday, November 2, 2018

Should You Vote for the Clean Bathrooms Party? There are some minor parties in the election that don't deserve to be ignored like the fat kid in gym class. These are the true believers in democracy.
Friday, October 19, 2018

How to Collect on a Bet Against Trump President Trump does pay off some bets. But being such a great man, he feels that he's obligated only to pay off on those that demonstrate his greatness.
Wednesday, September 26, 2018 (2 comments)

What if Obama Was a CIA Agent? Perhaps the distortion of history is the CIA's greatest crime. How can we know what has really happened in American history post-WWII?
Saturday, September 8, 2018 (1 comments)

The "Anonymous" Op-Ed is the New Chaos When in history - any time, any place - has a top aide published an article like the "Anonymous" op-ed in the Times this week? As a sign of the times, it dwarfs Trump's antics.
Tuesday, September 4, 2018 (1 comments)

Don't You Just Love Trump Endgame Scenarios? Scenarios left, scenarios right. There's nothing like a good end-of-Trump read to ease the pain.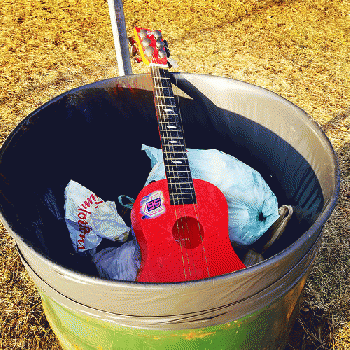 Thursday, August 16, 2018

I've Been Censored Too! The censorship movement against the tellers of truth just came home to me. Here's the sad, sad story.
Tuesday, July 31, 2018 (2 comments)

Whaddaya Mean, "There's no There There"? What can one say about this hunt for "there"? Aren't we there yet? And once we get there, will we know where we are? After all, there can't be theres just anywhere. I for one find this issue very distressing.
Wednesday, July 18, 2018 (6 comments)

When Reporters Call a President "Traitor," That's News Mainstream reporters speculating that Trump had been "bought" by Putin? That used to be Alex Jones's style, but maybe he's turned into a role model.
Tuesday, June 26, 2018

The History in an Amazon Box To receive an Amazon package is to play your part in history. It is the story of our time.
Tuesday, June 12, 2018

MLK, RFK, JFK, or Why We Need Conspiracy Theorists What would history be without conspiracy theorists? These three men must certainly be grateful to them.
Friday, May 18, 2018 (1 comments)

What Trump and Obama Learned, and Hillary Knew This just goes to show this ain't a democ', But more a volcano at which we but gawk.
Sunday, May 6, 2018

Mueller and Trump and the Hypnosis of Story The Mueller investigation goes on and on and on -- yet we're still hooked on it like kids at story time. Why?
Thursday, April 19, 2018

Nuclear War Avoided! NBA Playoffs Begin! It was nice to see nuclear war avoided so that we could all get on with our day.