Articles Listed By Date List By Popularity
Tuesday, August 13, 2013 (1 comments)

A Kinship with Bradley Manning As Bradley Manning awaits sentencing, Robert Meeropol, son of Ethel and Julius Rosenberg, explains why he feels a kinship with this young soldier whom he considers a hero. Hint: access to the truth, whatever it is, is essential.
Wednesday, June 19, 2013 (2 comments)

60 Years On: The Rosenberg Case and Constructive Revenge Today, on the 60th anniversary of the execution of Ethel and Julius Rosenberg, the issues raised by their case resonate from the Oval Office of the White House to Bradley Manning, who is being tried under the Espionage Act of 1917, as were Ethel and Julius.

Friday, April 19, 2013 (1 comments)

Imprisoned for Blogging Earlier this month environmental activist Daniel McGowan was jailed, re-incarcerated to be more precise, because he wrote a blog on Huffington Post that talked about the repressive conditions he and others prisoners have endured in "Communication Management Units" (CMU's) in federal prisons - special units designed to severely restrict prisoners' speech and communication with the outside world.
Friday, February 8, 2013

Helping Activist Parents Protect their Children Jenn Meeropol (Rosenberg Fund for Children Associate Director and granddaughter of Ethel and Julius Rosenberg), knows what can happen if activist parents haven't planned, with their children, for the various forms of targeting that may be directed at any or all members of the family. She shares this hard-won advice from the RFC community on how families can both engage in progressive organizing and keep their children safe.

Wednesday, September 19, 2012 (2 comments)

Bill McKibben: The 350 Parts Per Million* Solution? Robert Meeropol just heard Bill McKibben, founder of 350.org and probably the nation's leading environmentalist, speak locally. He found Bill's message compelling, troubling, and not altogether satisfying...but still probably the best shot we have to save the planet from climate disaster.

Thursday, July 19, 2012 (10 comments)

Not Global Warming?! "You can't attribute this particular spell of weather to global warming." You're not falling for that disclaimer, are you? Robert Meeropol on why you shouldn't accept it and how to respond.

Friday, May 11, 2012 (4 comments)

Is Justice Possible? Can torture and justice ever go together? Is there any viable way to address both the reprehensible abuse of Khalid Shaikh Mohammed and other terrorist suspects, and the heinous acts of mass murder allegedly planned or perpetrated by those suspects? Robert Meeropol wrestles with these questions and invites input.

Saturday, March 31, 2012 (4 comments)

"Obamacare" Not the Only Show to Watch at the Supreme Court "Obamacare" is not the only important matter on the Supreme Court's docket this spring. The case about a citizen who contested his arrest by the Secret Service could have very dire implications for our civil liberties.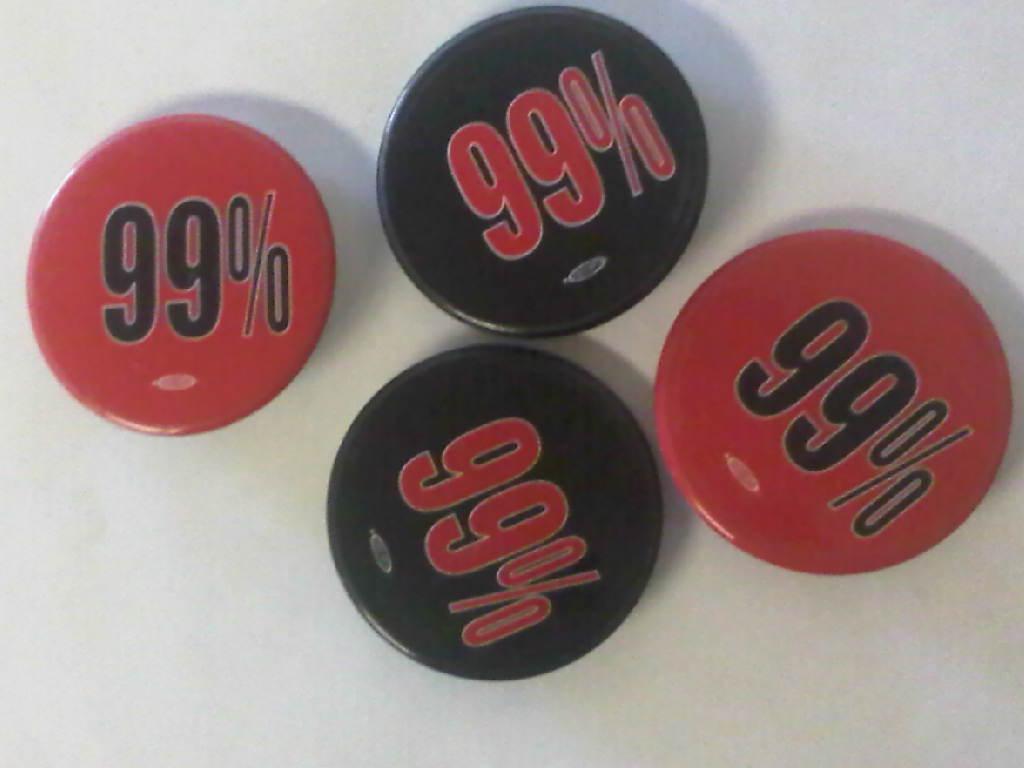 Tuesday, January 24, 2012

Occupy Protester Guilty of Lynching?! Recently in Los Angeles, an Occupy protester was charged with "lynching." What heinous thing did he do to face such a serious accusation? It certainly was not something that the charges would lead you to expect - far from it, in fact. This outrage is the latest incarnation of the authorities' quest to intimidate progressive activists and quell dissent.

Saturday, January 7, 2012 (20 comments)

Why I won't vote for Obama in November There are a lot of reasons why progressives aren't happy with our President. One reason in particular stands above them all for Robert Meeropol, and it's powerful enough to lead him to refuse to vote for Obama in November.

Saturday, December 10, 2011

30 Years! Robert Meeropol reflects on the 30th anniversary of the wrongful incarceration on death row of Mumia abu-Jamal, and on that case's complex relationship with the anti-death penalty movement.

Saturday, October 1, 2011

Keep the Death Penalty to Encourage Prison Reform? In the wake of Troy Davis's execution and the intense focus on capital punishment it generated, Robert Meeropol (whose parents, Ethel and Julius Rosenberg, were executed when Robert was six), shares his vision for how the death penalty abolition movement should proceed.

Thursday, August 4, 2011 (1 comments)

What Gives Me Hope Rosenberg son, Robert Meeropol, answers jailed environmental activist Tim DeChristopher's question, "What side are you on?" and describes why DeChristoper gives him hope.
Wednesday, July 6, 2011 (2 comments)

Why I'm Supporting Bradley Manning The son of Ethel & Julius Rosenberg explains why he sought out and joined the Bradley Manning Support Network's Advisory Board recently. Some of his reasons may surprise you.

Sunday, May 29, 2011 (1 comments)

Is Green the New Red? Animal rights and environmental activists are being targeted today in ways that echo the communist witch hunts of the McCarthy Era. They're being treated as "domestic terrorists" under harsh new legislation. The son of Ethel and Julius Rosenberg writes about how this struggle relates to other activism, and why progressives should rally to the support of those in the crosshairs.

Monday, April 4, 2011 (6 comments)

Sixty Years Ago Today My Parents Rcvd the Death Sentence On April 5th, 1951, Judge Irving Kaufman sentenced Ethel and Julius Rosenberg to death, in an infamous speech in which, among other things, he blamed them for the Korean War. Their younger son speaks out on this anniversary, commenting on how the latest revelations from a Rosenberg co-conspirator have- and have not- changed his views about his parents' activities.

Wednesday, March 16, 2011 (1 comments)

Another Meeropl Sues Atty. General & FBI Rachel Meeropol, granddaughter of Ethel & Julius Rosenberg and daughter of Robert Meeropol of the Rosenberg Fund for Children, is the lead attorney in a federal suit seeking damages from Ashcroft, Mueller, prison officials, and others, for post-9/11 racial profiling, imprisonment, torture, and deportation of Muslim men. This suit makes her the second generation of her family to fight back against the Atty. General and FBI.
Thursday, February 17, 2011

Democracy in Egypt, Repression in Puerto Rico In the U.S. we've watched revolution occur Egypt, but we've largely missed a huge student uprising being met with fierce and violent repression in Puerto Rico.

Wednesday, December 29, 2010 (2 comments)

Julian Assange, My Parents and the Espionage Act of 1917 Robert Meeropol, son of Ethel and Julius Rosenberg, describes the link between Julian Assange, the Wikileaks situation, and his parents.